Hellooooo – crikey it's been a goodly while since I've posted a wee travel piece, but I wanted to share with you a little of my recent experience in beautiful Marlborough. I am a true believer that all wine country (no matter where in the world), is incredibly picturesque, and where there is good wine, there is good food. I am very lucky indeed to have seen vineyards in the Napa Valley, San Francisco, the Hunter and Barossa Valleys in Australia, and of course many others throughout our own incredible country – so it was with huge pleasure and anticipation that I recently jumped on a flight from Auckland, to join the lovely Kate Rodgers (movie maven from Newshub) and hang out with some to-become-friends from Villa Maria. The team wanted to show us around, give us a feel for the process of wine making, and of course, taste some delicious wines. We began the day with a drive through several of the vineyards, stopping to try a stunning glass or two along the way. We spoke with Ian Ewart a delightful Scotsman whose passion for organic grape-growing was totally persuasive and learnt a little about the different wine growing practices. By lunchtime we were ready to sit for a while with a glass of the luscious Single Vineyard Pinot Noir Rose. Over salads and gourmet sammies we had the chance to speak with Villa Maria's Marlborough viticulturist Stu Dudley (below) about his (then) forthcoming acting debut in Villa Maria's feature-length Vintage movie. It was clear he would be a star of the show – with an easy charm and genuine passion for the job we were quickly enthralled.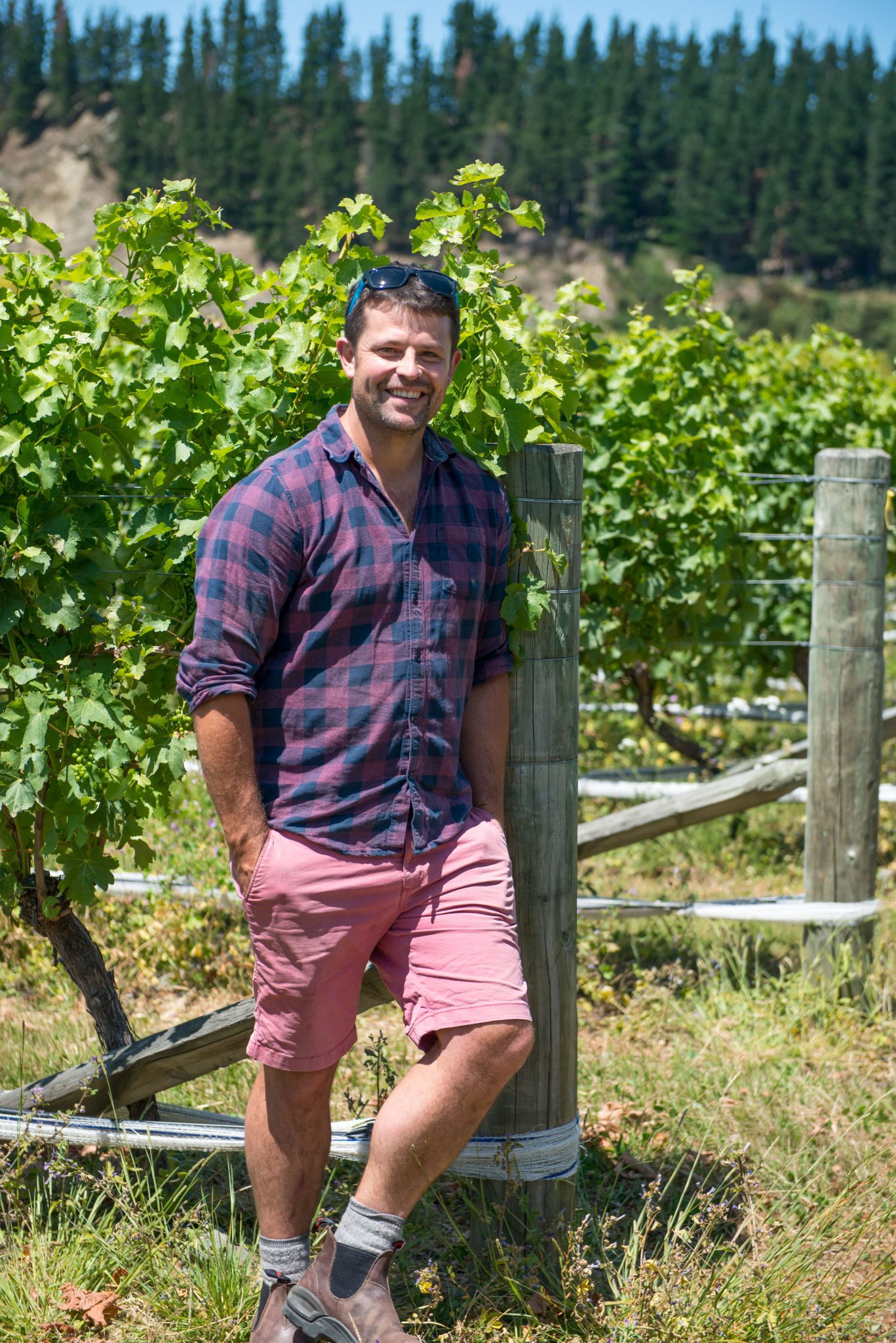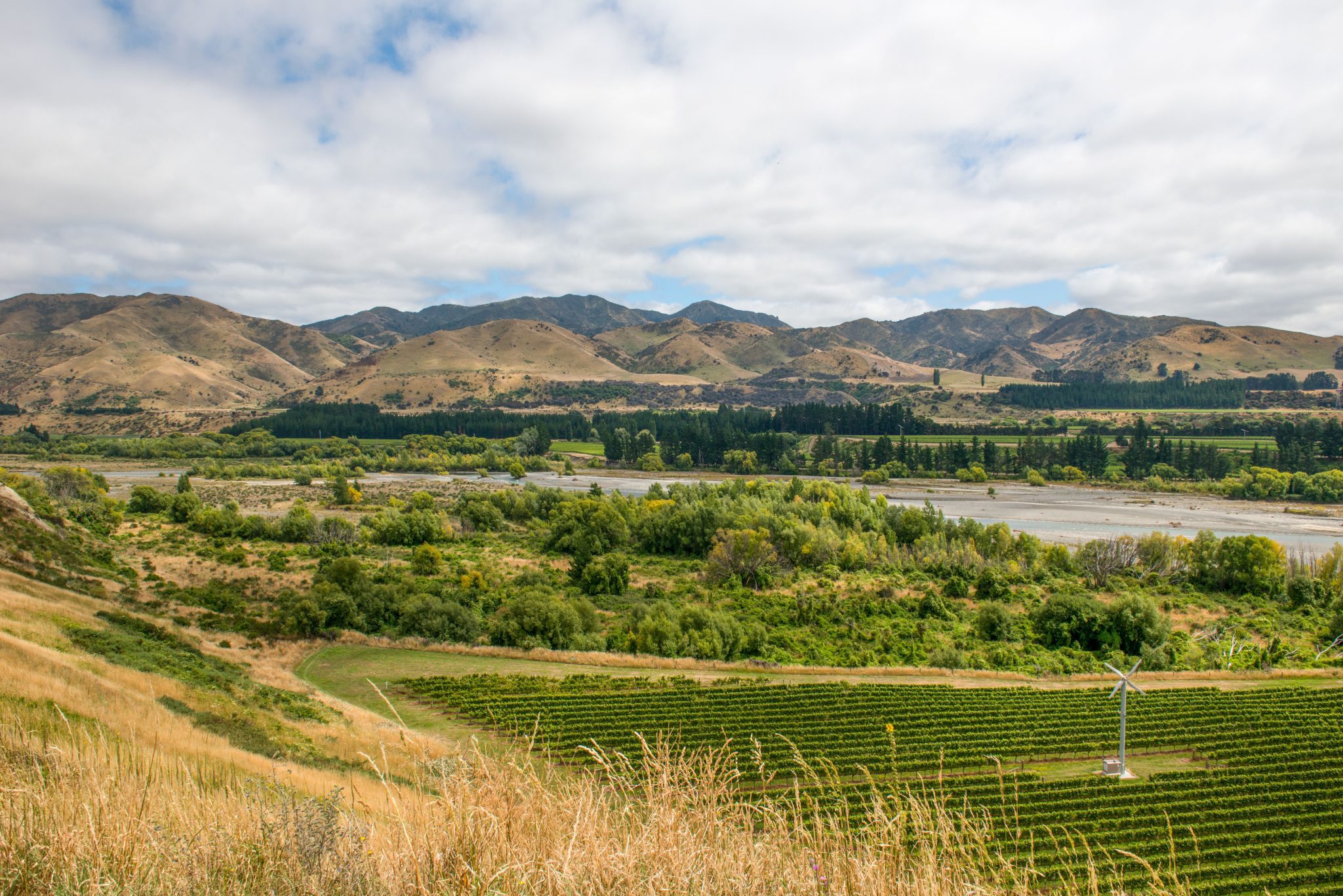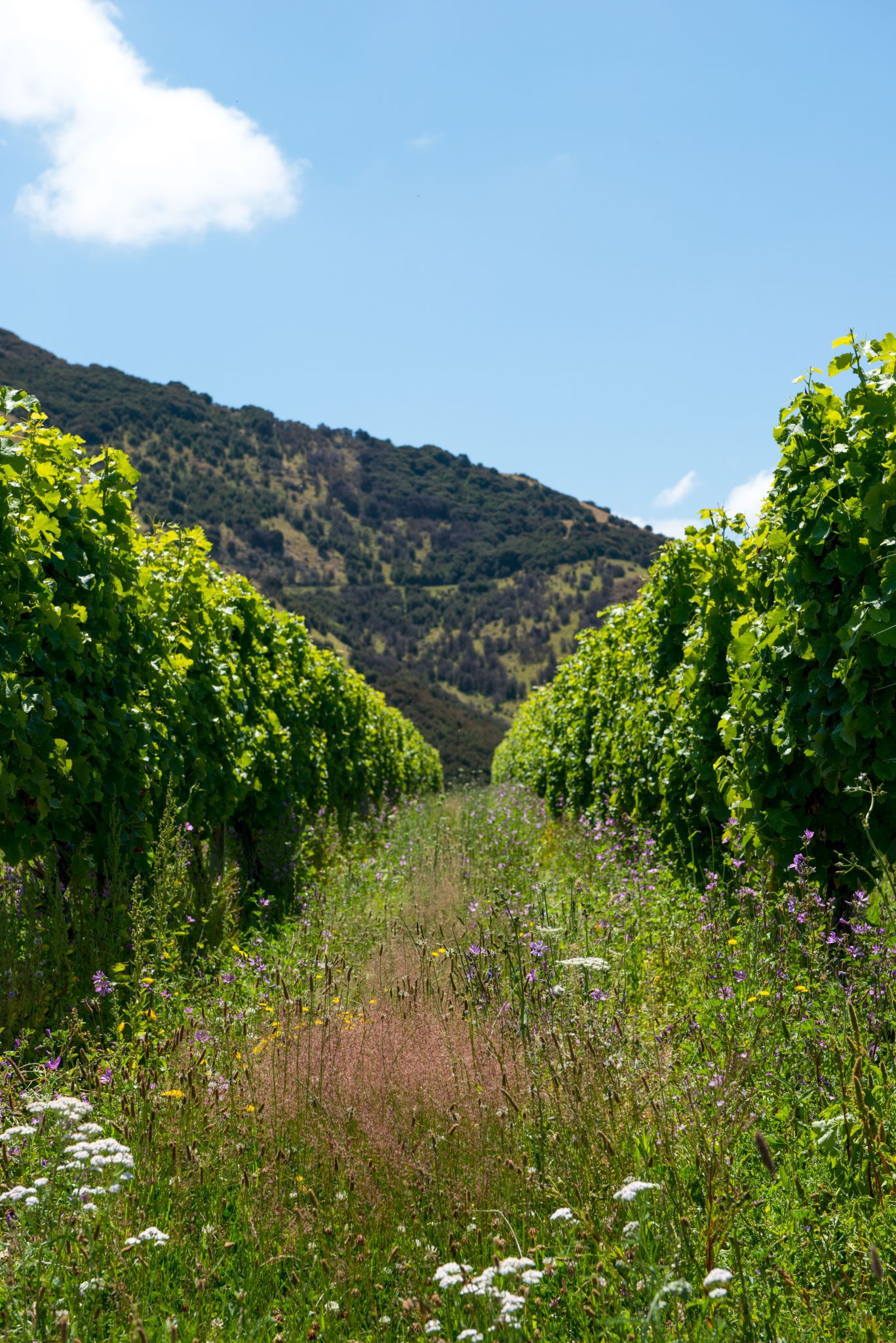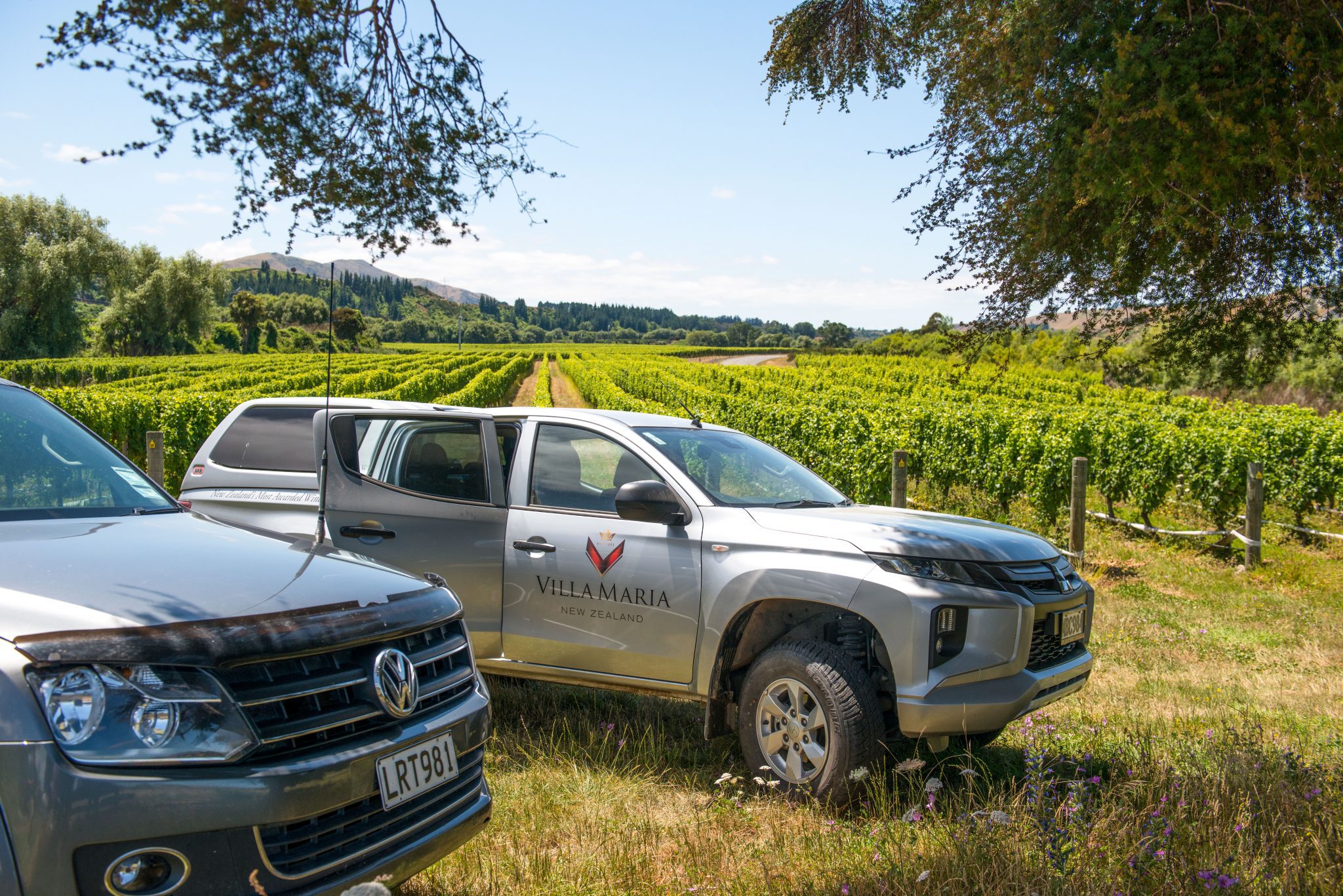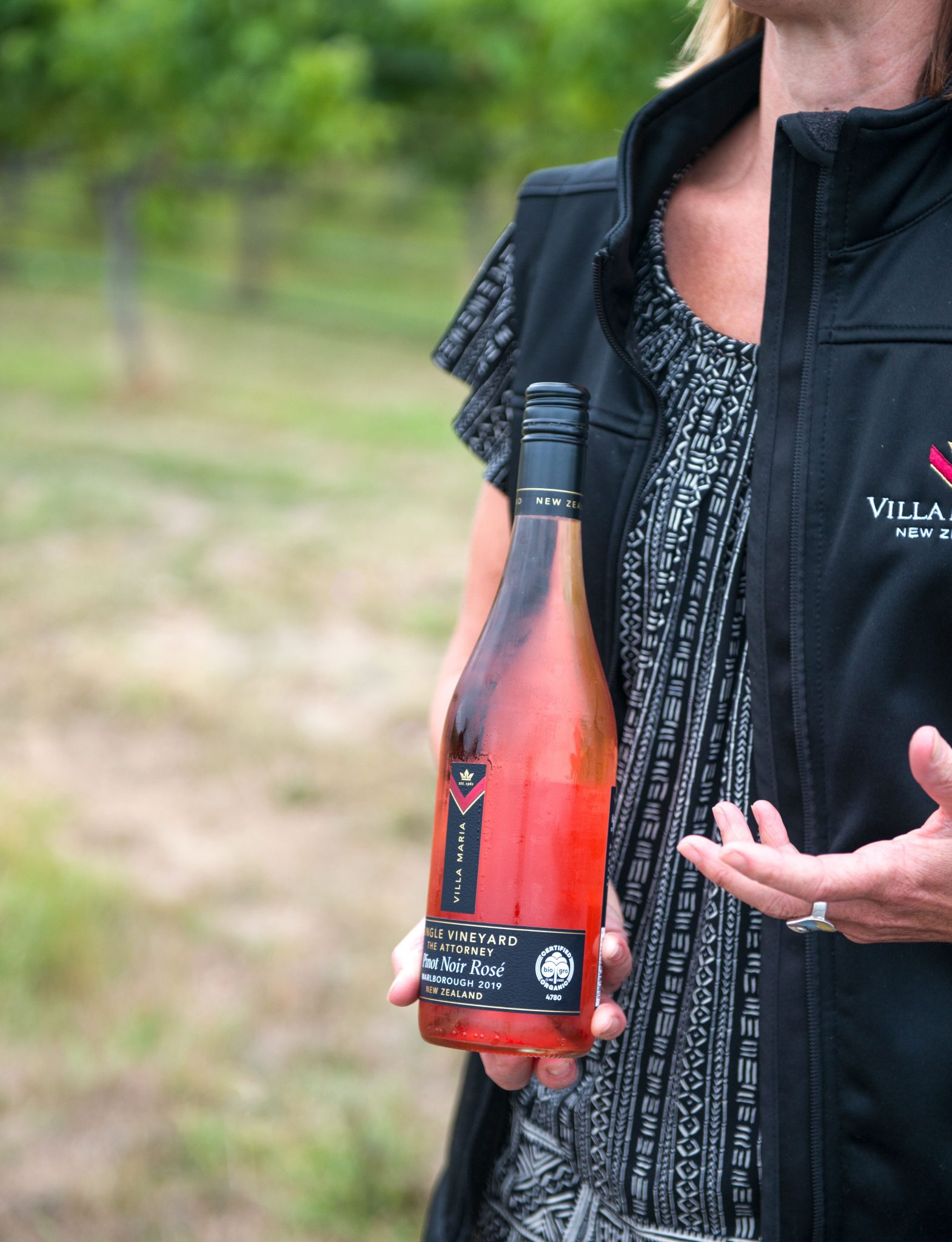 After lunch we were able to take a tour through one of the plants, to see the wine being stored and to learn more about the process from vine to bottle. This process is what much of the Vintage movie is about – a 40 day countdown showing Stu, along with harvest intern Jess, group chef winemaker Nick Picone and chief viticulturist Ollie Powrie as they get less and less sleep, moving towards the deadline days for bringing in the grapes and starting the process of creating wine. Having now seen the movie I can confirm it is definitely worth watching (details at the bottom of the post), the dedication of the team is inspirational, and the patience of their partners and families relatable, plus you have the bonus of seeing the stunning wine country on the big screen! Not only do we see the story of winemaking, but the personal stories of those involved, including the leisure activities they pursue (from surfing to swimming to hunting), to manage stress levels and find balance during the hectic harvest season – a frenetic eight-week period, where conditions (and grapes) are monitored constantly to optimise picking times.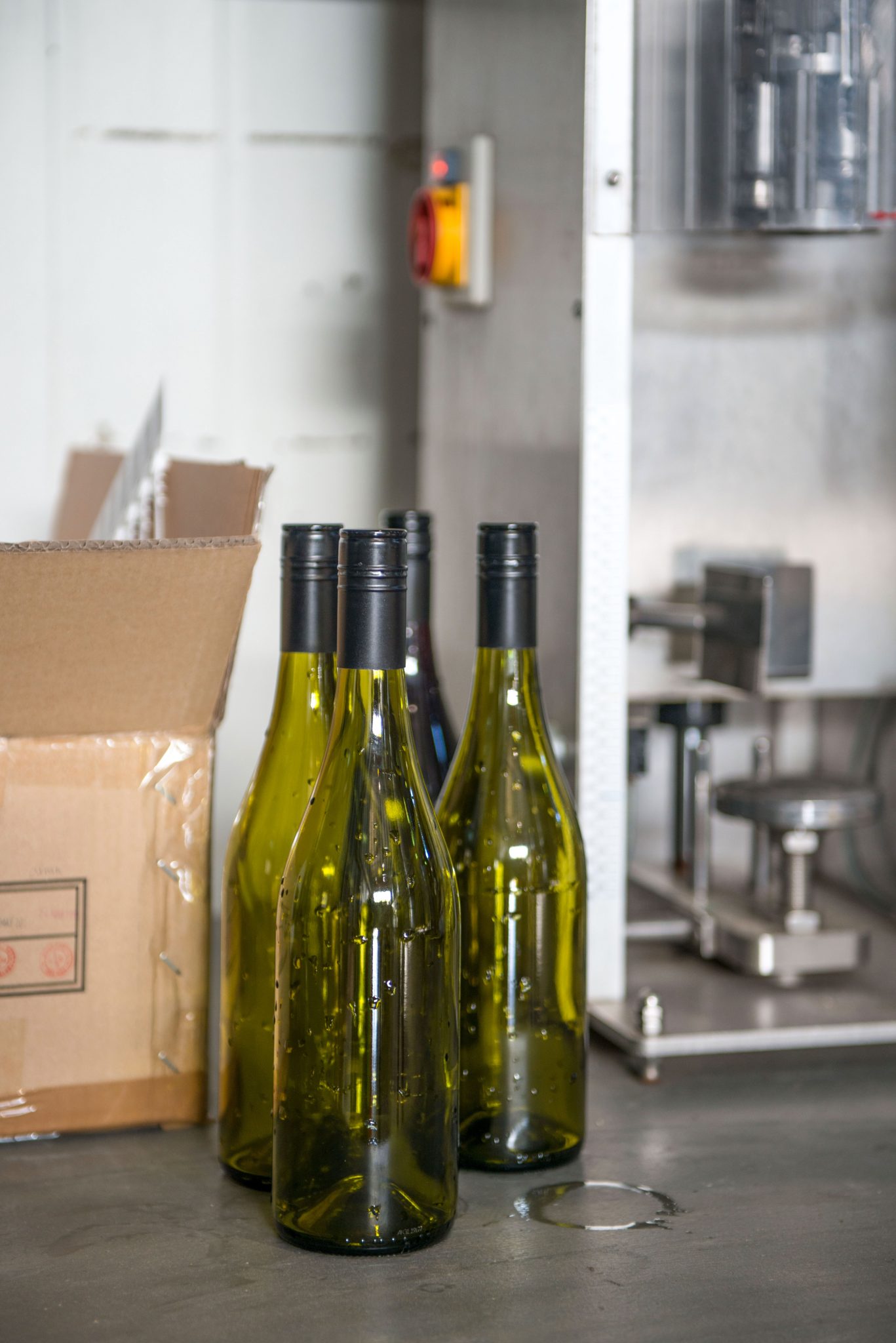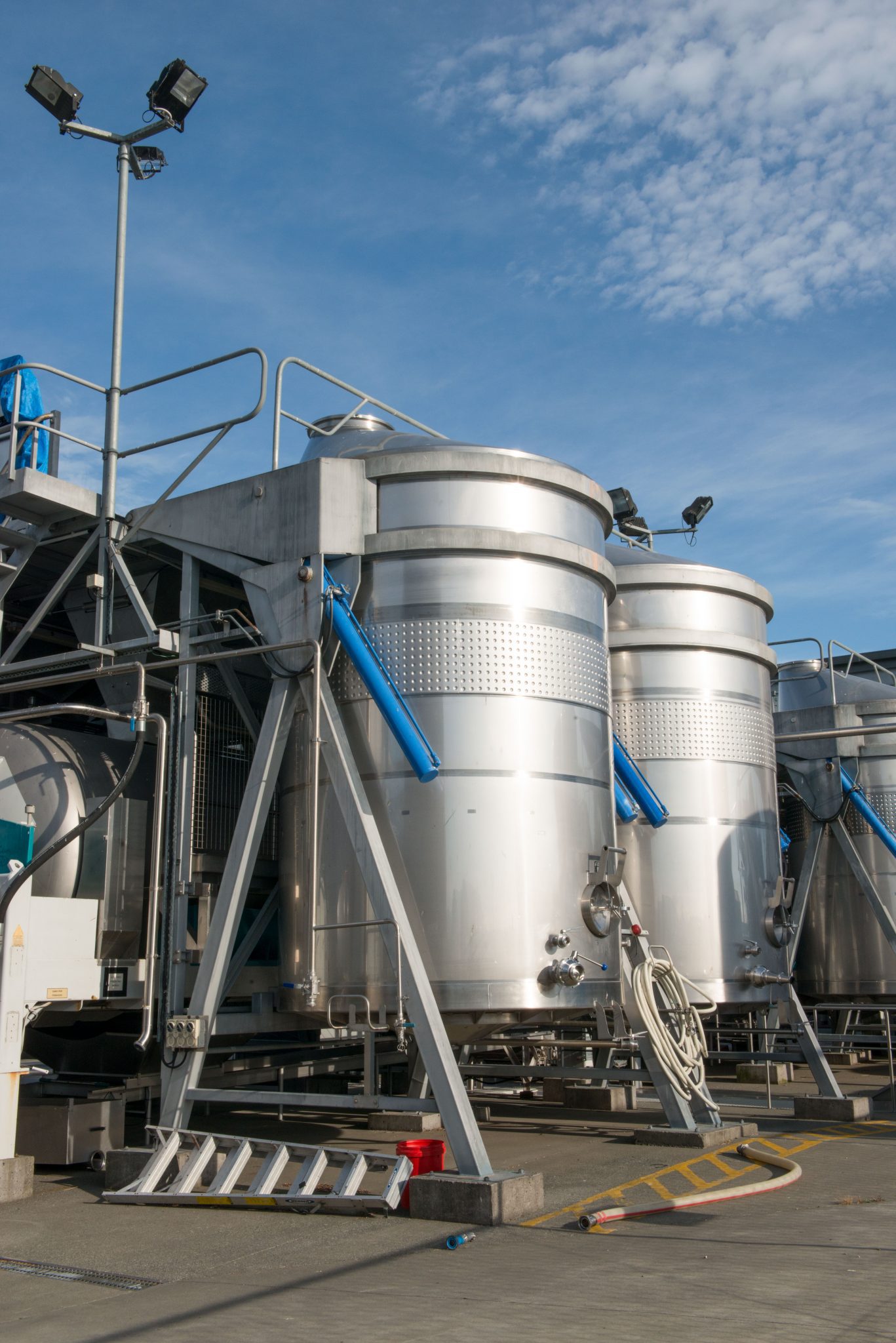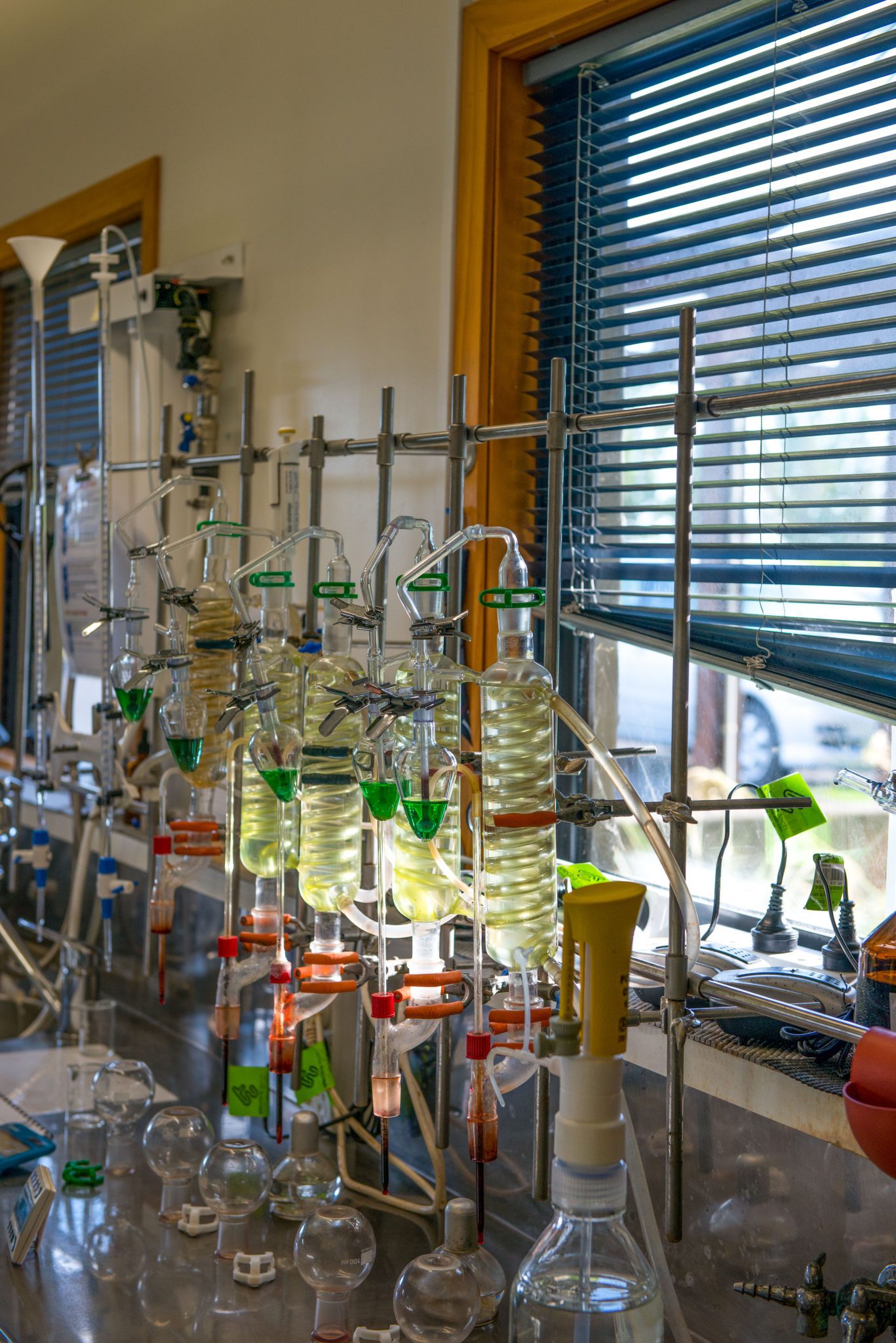 In the afternoon we had some time to relax (and ok yup, enjoy a tiny wee glass of wine), before heading to the Scotch Wine Bar in Blenheim for a veritable feast. We started with anchovy crackers with rosemary (delicious) and moved on to light and fresh, zucchini, Thai basil and nigella seeds, perfectly cooked lamb rump, with smoked yoghurt and cucumber and some of the world's best crispy potatoes – all washed down with spectacular VM wines. If you, like me, occasionally start hyperventilating when consulting the wine list, here is the heads up on what we drank that night – all fine choices I can assure you:  the 2019 Villa Maria Private Bin Pinot Gris, 2019 Villa Maria Cellar Selection Sauvignon Blanc, 2019 Villa Maria Organic Sauvignon Blanc and 2018 Villa Maria Pinot Noir.
As I said earlier, I bloody love wine country, not just because wherever in the world it seems to be beautiful (more often than not with a great climate), but because in good wine growing areas, the people are equally passionate about great food – and these aspects bind people together. I also feel that the passion for food and wine attracts people with a joy for life – consequently we enjoyed a fun-filled evening, joined by some of the Villa Maria team, Kate and her trusty camera man, Stu and his fabulous wife Charlotte (Char) Jess the intern and Rebecca Fox from the Otago Daily Times. Whether you have the opportunity to head to Marlborough and share this experience yourself, or just take the top off a cheeky bottle at home and snuggle up on the couch to watch Vintage, there is a magic in wine and winemaking that is hard to resist.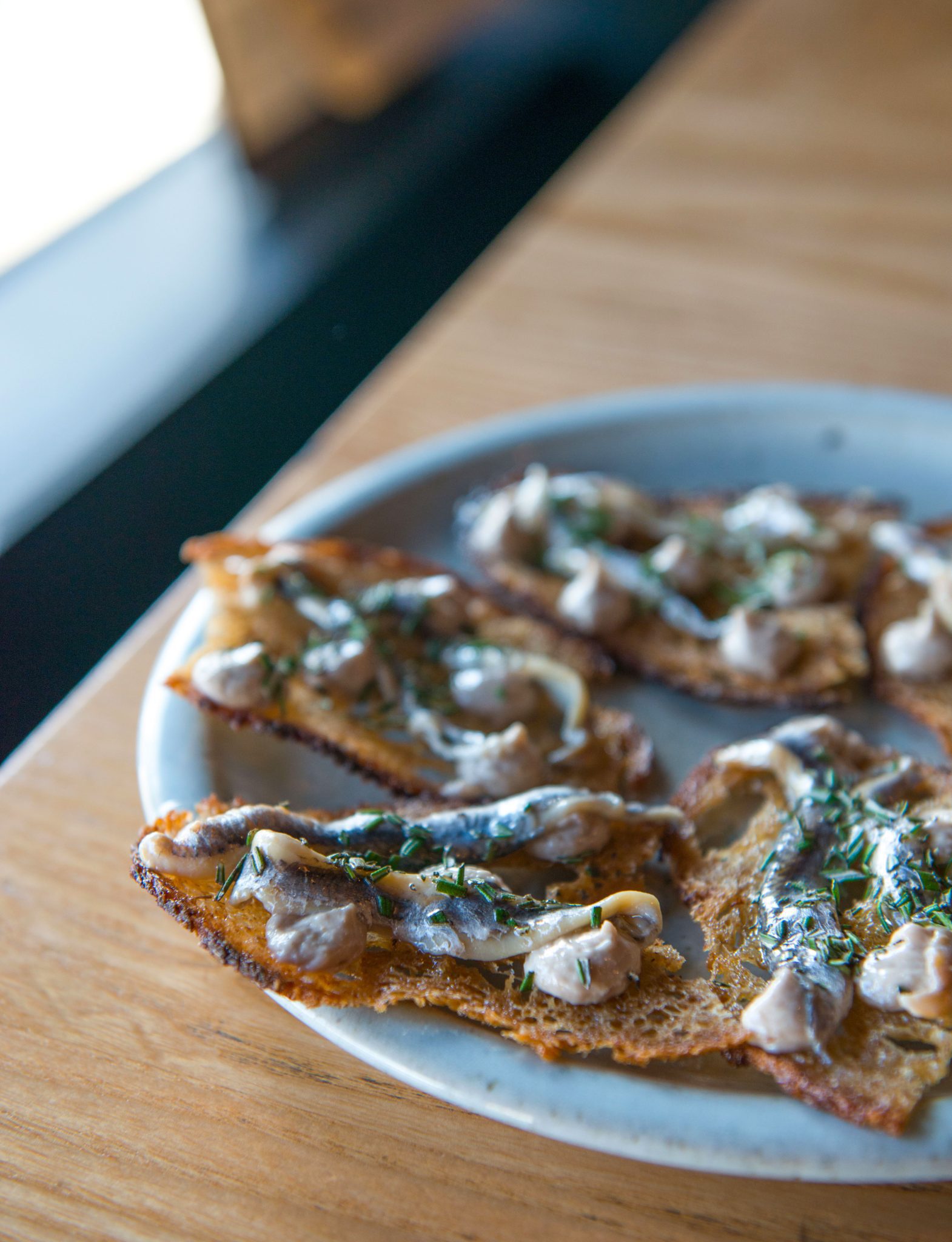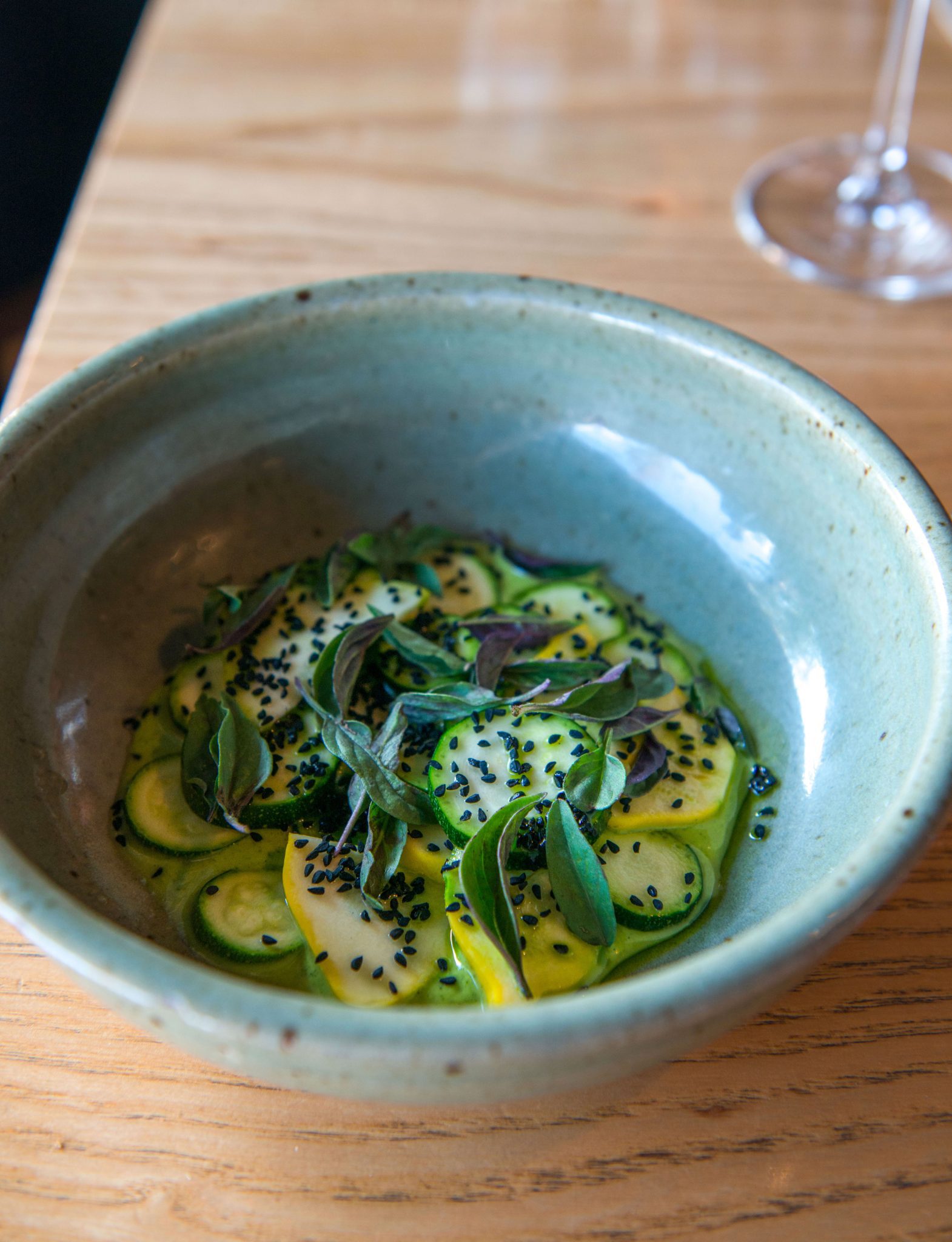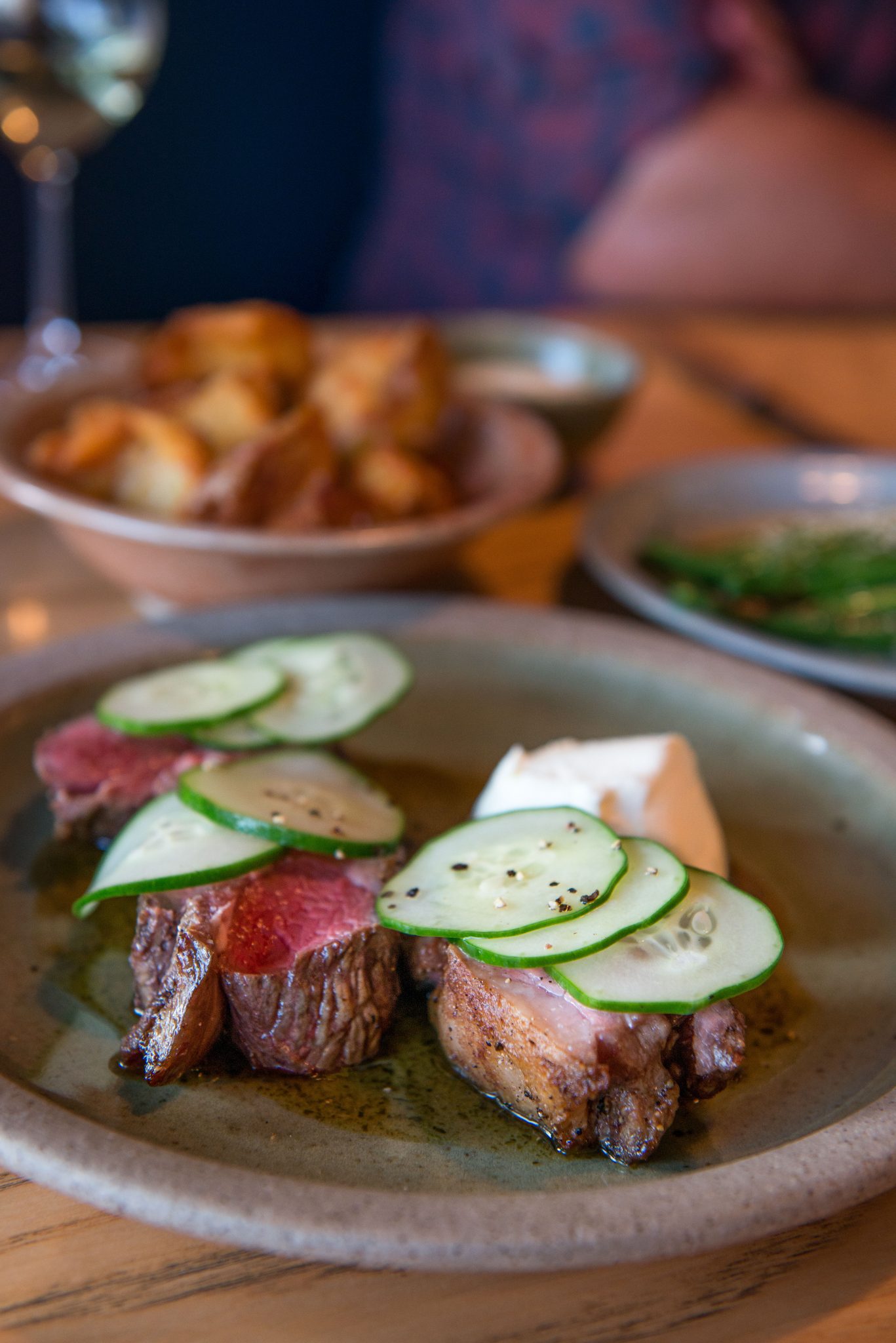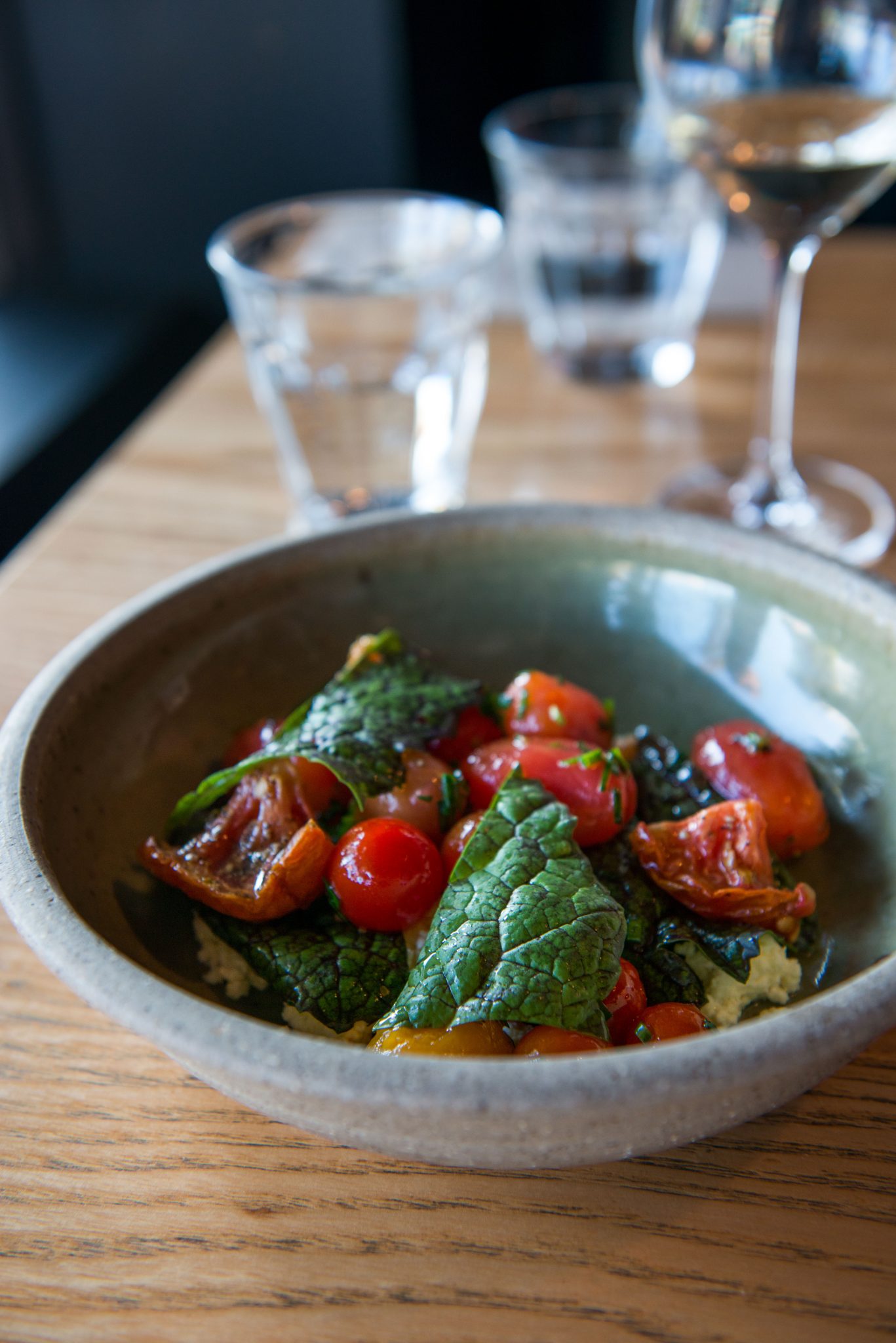 Vintage is available to stream on ThreeNow and on Air New Zealand's In-Flight Entertainment.