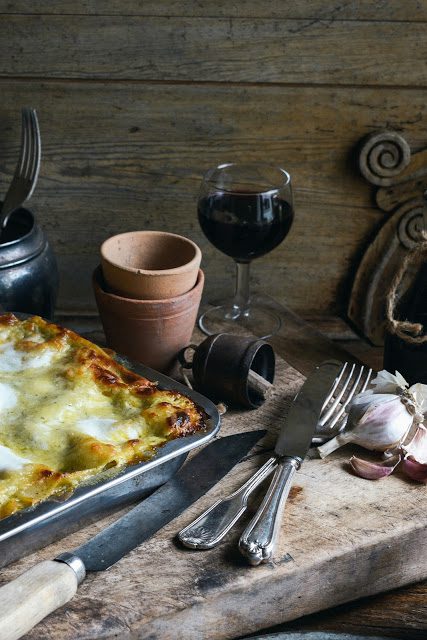 Good Monday morning – well I'm not sure if you have seen this on the blog before, I originally posted it waaaay back in May 2013. It has been a really popular recipe, but for a long time I have been perturbed (yes my family will tell you I actually do talk like this) by the crap pictures…and when I took them I thought they were pretty good (!). Anyhoo, I have been meaning to update them for ages, and last night with Dad and Keiko coming for dinner I had the perfect excuse to remake and rephotograph. This is the ideal lasagne for anyone who's not into the whole beefy, tomato combination, and even if you are, I promise the creamy sweet leek and chicken with a hint of pesto really is a luscious change. Current state of the nation – Rich is back at school with a few days off here and there filming for his appearance in an episode of a New Zealand TV series (woo hooooo!!!), Henry is hard at work at
Brown & Co
in Wellington waiting for year two of his design degree to start at university and Nick is back at work and shortly off to China. I have been busy writing recipes and shooting them for Dish and Fairfax, but feel like a kid wagging school today (playing hooky) with a rare day to myself. Actual possibility of a pedicure… Have a great week!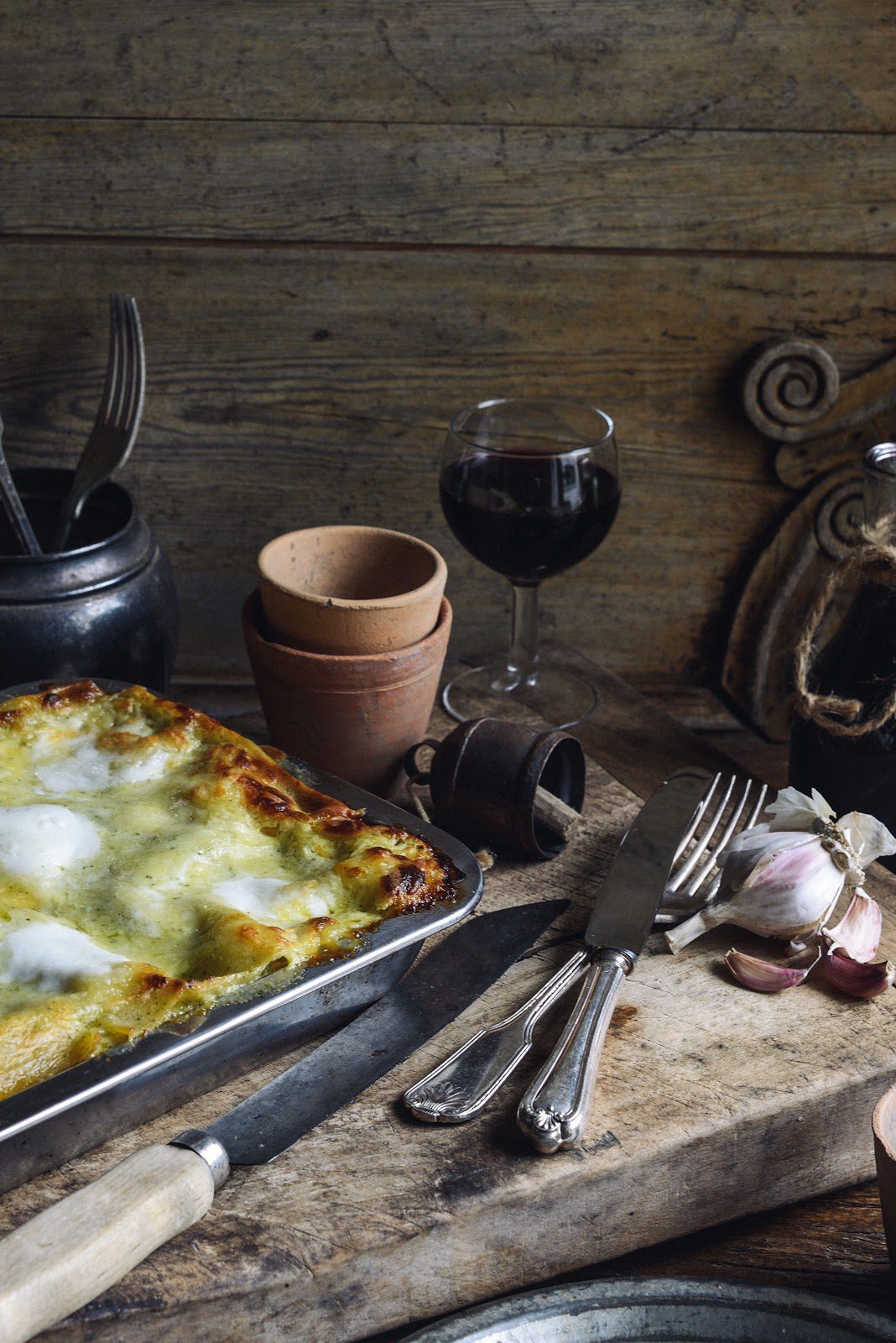 Béchamel Sauce:
3 tbsp butter
4 tbsp plain flour
1 1/2 cups whole milk
1 cup chicken stock
1/2 cup grated Parmesan
1 egg yolk
a pinch of freshly grated nutmeg
plenty of salt & freshly ground black pepper
600g cooked chicken breasts, shredded into large chunks
You can make the Béchamel Sauce either on the stove top, or in the microwave. The method is very similar. On the stove top, heat the butter in a saucepan over a gentle heat until just melted. Stir in the flour with a wooden spoon. Add  the milk and chicken stock in three lots, stirring continuously, until well incorporated. Keep stirring while cooking over the heat until the sauce is thickened and smooth. If it misbehaves, just whisk it with a wire whisk until smooth – it should finish thick and silky. Add the parmesan and egg yolk and stir to combine. Yum. Leave to cool. (Left over Béchamel Sauce can be kept in the fridge for a couple of days).
1 tbsp butter
1 tbsp olive oil
1 tsp sea salt and freshly ground black pepper
1 onion, chopped
3 leeks, cleaned, trimmed and sliced into 1/2 cm rounds
2 bay leaves
4 cloves of garlic, crushed
grated zest of 1/2 lemon
1/2 chicken stock
1/3cup cream
3/4 cup grated mozzarella
1 tbsp butter
400g fresh lasagne sheets
 100g fresh buffalo mozzarella, torn into chunks
While this the sauce is cooling prepare the leek and chicken. Heat oil and butter in a big casserole pot and add onion, leeks, salt and pepper. Cook over medium/gentle heat until just softened but not coloured, about 10-12 minutes. Add bay leaves, garlic, lemon zest and chicken stock. Cook uncovered over a medium heat for 20 minutes. Add cream and cook a further 5 minutes – the leeks should be soft and sweet. Leave to cool. Remove bay leaves before adding to lasagna. Preheat oven to 180˚C (350˚F) and find yourself a 28cm x 20cm casserole/roasting tin. Set 1 cup of béchamel sauce aside. Add chicken and leeks to remaining Béchamel sauce and stir to combine. Spread 1/3 cup reserved no-chicken Béchamel sauce over base of dish. Arrange one layer of lasagne sheets over base. Spread this sheet with 1/2 of the leek, chicken and béchamel sauce mixture. Sprinkle with 1/4 cup of the grated mozzarella then layer your next lot of lasagne sheets. Repeat with another layer of the remaining leek, chicken and béchamel sauce and grated 1/4 cup mozzarella, finishing with a final layer of lasagne sheets. Spread the last 1/2 cup reserved no-chicken Béchamel on top and sprinkle with remaining grated mozzarella. Cover with tinfoil and bake for 30 minutes, remove tinfoil, dot with buffalo mozzarella and cook a further 10 minutes until golden and cooked through. This dish really works best if cooked through first, then left to cool, then reheated for serving – it is absolutely delicious served straight away, but the extra sitting time allows it to set  up more for easier cutting and serving – not to mention development of the flavours. If you fancy, feel free to add 2-3 tbsp fresh basil pesto to the Béchamel before constructing your final dish! Serves 6