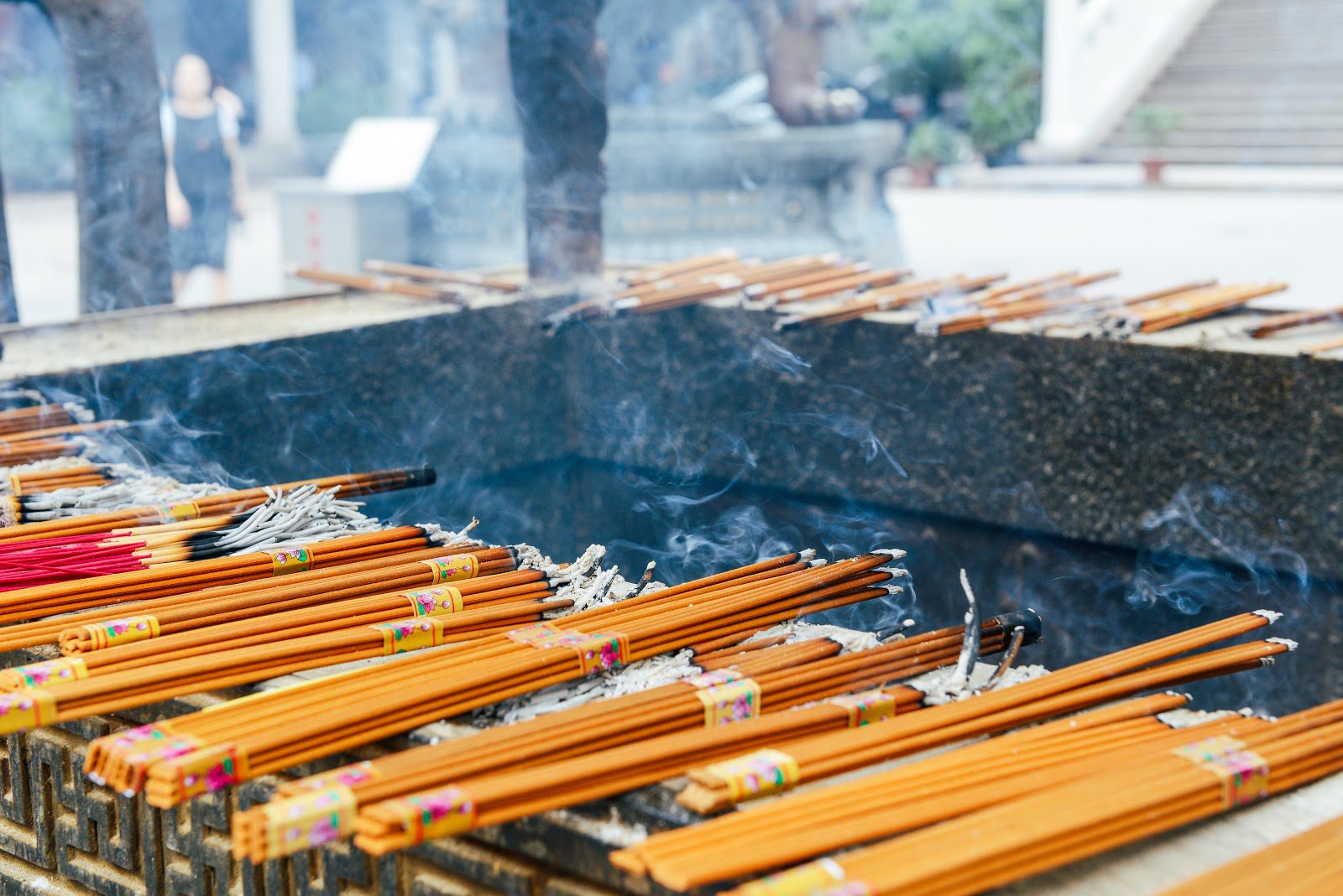 Oh my God, I can't believe we've already been back from China and Japan for almost two weeks – where does the time go – I need it to slow down for a bit?! Since we've been back Rich has arrived home from his intrepid journey to Madagascar (all in one slightly skinnier piece), I've been to Wellington and back to see Henry and Josh for Josh's 21st birthday party, Nick's been in hospital with a kidney stone mascarading as a lung clot and I've had an eye operation to remove a pterygium – not very painful, but pretty bloody freaky. Phew. So here I sit sorting through my pics from Shanghai, using them as a memory prompt for my frazzled brain…
I arrived at the worst possible time of year, coinciding with the peak of summer's heat, rain and storms – perfect! The first thing that struck me was the huge contrast between Shanghai's history and future, co-habiting, at times uncomfortably, in this heaving, cosmopolitan city. That and the car horns. (And OK, because it was hot, wet and a big city, every once in a while there was a wee bit of a smell – but mostly not). The afternoon I arrived I took myself off for a walk from the hotel and on one side of the street were huge buildings, offices and shops, and the other, small, hundred year old houses being torn down amidst on-going construction. A little laneway was packed with tiny food stalls and eateries selling dumplings, prawns, mysterious but delicious looking fried treats and noodles – and everywhere cars were tooting, people were congregating and chewing the fat while cyclists took their lives into their hands weaving in and out of cars and pedestrians with some kind of reckless faith that a clear path would appear.If you fancy hearing and seeing loads more, just click on the recipe link below for a tonne of photos starting with the lovely Jade and Jing'an temples…and forgive me for the absence of recipes in the last little while, but I have a couple of fab ones for you next week!
Once I had had my first little dose of acclimatisation I could relax and start to get into the swing of the city. In one direction (if I walked for half an hour) I would hit the famous Bund, a little to the left and I would be in the beautiful French concession area, passing department stores and boutiques along the way. Straight ahead would lead me deep into office building territory – and a cab and the the fabulous Smart Shanghai iphone app would get me around to do some sightseeing. Right then – these pictures of the temples that I visited sneakily make them look reasonably serene, but to get a sense of peace you need to arrive early! Then you can wander through admiring the incredibly sculpted and carved buildings and enjoy the different aspects of each, The Jade Buddah temple (with the red lanterns) is an active Buddhist temple with about 70 monks in residence. It was moved to Shanghai in the early 1900s and it's most noted feature is it's 1.9m high white jade Buddha. The other Buddhist temple, the Jing'an temple is large and imposing yet incongruously flanked by skyscrapers and shopping centres, bizarre given it was first built in 247AD then relocated in 1216 and rebuilt in in the Qing Dynasty. Would you believe it was converted into a plastics factory during the Cultural Revolution?! Thank God it was returned to it's original purpose in the early 1980's. Despite it's crazy history and city surroundings you can still lose yourself along the wooden walkways and find little spots to appreciate the incredible architecture. It is famous for housing the largest sitting Buddha statue in China – a 3.8 metre jade Buddha. Once I had meandered around taking photos like a mad woman it was off for a walk/workout – the workout factor being my camera bag acting like a weights vest…
Next stop was a surprise, I didn't realise my route would take me past the People's Park, but it was such a cool place to stop for 10 minutes and watch the goings on. In the time I was there I saw a woman moving through her tai chi movements with perfect balance, grace and concentration, (and me watching like a photographic stalker) an eclectic group practicing their rock and roll  moves and another group of slightly older women going through a dance routine – hilarious and fabulous, a perfect break in  my day 🙂
My first night I went out for dinner with Nick and one of the lovely ladies from his office in Shanghai – rather than saving the best for last, they wanted me to get stuck in! We went for famous xiao long bao (broth filled dumplings) at Din Tai Fung a super popular restaurant in Xintandi – a trendy shopping/cafe/gallery/restaurant area where all the well-heeled locals hang out. Despite this, the restaurant isn't flashy, but more functional and focussed on delivering hot, delicate fabulous dumplings as fast as you can eat them. Bizarrely the restaurant is actually part of a Taiwanese chain – but ssshh – pretend I didn't say that because their dumplings are often referred to as the best in Shanghai. Luckily our dining companion had a word with the lovely maitre'D and I was whisked into the kitchen to meet the chefs deftly filling and twirling dumplings at break neck pace. It was a great first night dining experience, and definitely the kind of place you want to go back to 🙂
As with many places I have been, food is central to the culture – similar to Italy, France, Spain, Germany (yes, Germany) and Japan. Everywhere I went people were shopping for food, buying ingredients, queueing for food, preparing and selling or eating it. Rude not to join in really. One of my favourite places we went was 
Lost Heaven
 not far from the Bund. There we had a fantastic chilli tofu dish, pumpkin frittery things and forgive me, but I was so busy eating I didn't write down the name, but lets call it a samosa! (The on-line menu I was relying on to prompt me is a bit unwieldy!) all washed down with a beer – the pics showing the restaurant are at the top of the section below – all red, shiny and woody. The rest of the pics below show the contrasts that were everywhere – fresh, trendy salads were for sale at Element Fresh (also in Xintandi) along with a range of cosmopolitan cuisine. Then as soon as you step off the main drag and wander the alleys and lanes you will find authentic food stalls and sellers, preparing food in the same way it has been done for generations. The tiny little gardens of dwellings destined to be pulled down are planted with vegetables and locals queue (kind of) en masse to get the freshest hot food for sale, or cycle past laden with carefully selected ingredients to prepare at home. This is a city where life is often on display – laundry festoons from the windows, haggling for shopping is done on the street, and hey, if you want to go shopping in your pj's occasionally, I guess you can, and that happens too! Streets away smart businessmen and women stride the streets, fret about the state of the stock market and keep this commercial behemoth ticking.
Where else would you go for a last night in Shanghai but to the famous Bund area, and even more specifically on our last night to the coolly named 
Mr and Mrs Bund
 for beautiful, stylish French fare. The Bund is packed with glamorous bars and restaurants and another of the most famous ones is 
M on the Bund
 which you can see a few pics below (showing the outdoor dining area), a photo taken from the new and hip 
Pop Bar and Brasserie
. Whatever cuisine you want to try (or cocktail for that matter), you'll find at at the Bund – the establishments here pride themselves on looking glamorous, providing exceptional service, excellent food…and charging accordingly! Shanghai is a fascinating city – a literal 'trip', big, bustling and changing before your eyes – if it is a destination on your bucket list I would recommend bumping it up the list for sooner rather than later, because one thing is for sure, its a city on the move 🙂