Is there a word for reminiscing about something before the experience has even finished (I'm sure the Germans will have something for this)? Here I sit in business class on board my Emirates flight home from Brisbane doing just that. As you may know I have done a wee bit of travelling in the last few years, but the opportunity to fly business class is very rare so this is a spectacular treat. (Posting this a week arriving home!) But why the blog post? Well I've started doing the odd collaboration so when I got a note from Emirates asking if I was keen for a quick trip and the opportunity to try some of the outstanding wines served on the flight – well, of course I said yes! I am always up for new adventures, especially where food, wine and travel are involved, and there really is nothing like a break from routine to stimulate/rejuvenate. Anywaaaay – the experience began last Monday night with a gorgeous dinner at Masu restaurant, by Nic Watt in Auckland. This was an opportunity to meet with the other two Kiwi bloggers taking part in this adventure, and our Aussie counterparts from Melbourne, Sydney and Brisbane. Dinner was totally fabulous, with the stand-out courses of soft shell crab sliders in squid ink buns, prawn tempura and antarctic cod with saikyo yuzu miso being wolfed down by our food-obsessed little group. Blogging and food writing can be isolating work, so it was particularly fun to meet a group of like-minded souls and to swap stories. The next day we met again at Seafarers Club to enjoy an incredible lunch prepared by the Ostro team, while tasting and trying to identify some of the spectacular wines served on the Emirates trans-Tasman flights. Here I had one outstanding success and a few epic fails – but who cares when everything tastes so amazing?! We were ably walked through the process by wine guru Bob Campbell, and luckily for us Emirates have a massive commitment to providing their customers with the best possible product, so the wines were fantastic. My favourites were the Pierro 2011 Chardonnay from Margaret River, Australia (I know I am seriously old-school, but I still do love a big round chardy with a bit of grunt), and the luscious Taylor's 20 year old Tawny port. The lunch was absolutely delicious, with grilled duck breast with savoury granola, spiced date and sunchoke crisps, slow-roasted beef cheeks and panfried market fish with grilled vegetables and green goddess sauce (and much more deliciousness). As you can imagine by the end of the meal and wine tasting I was really ready for a nanna nap but instead we were airport-bound and on our way.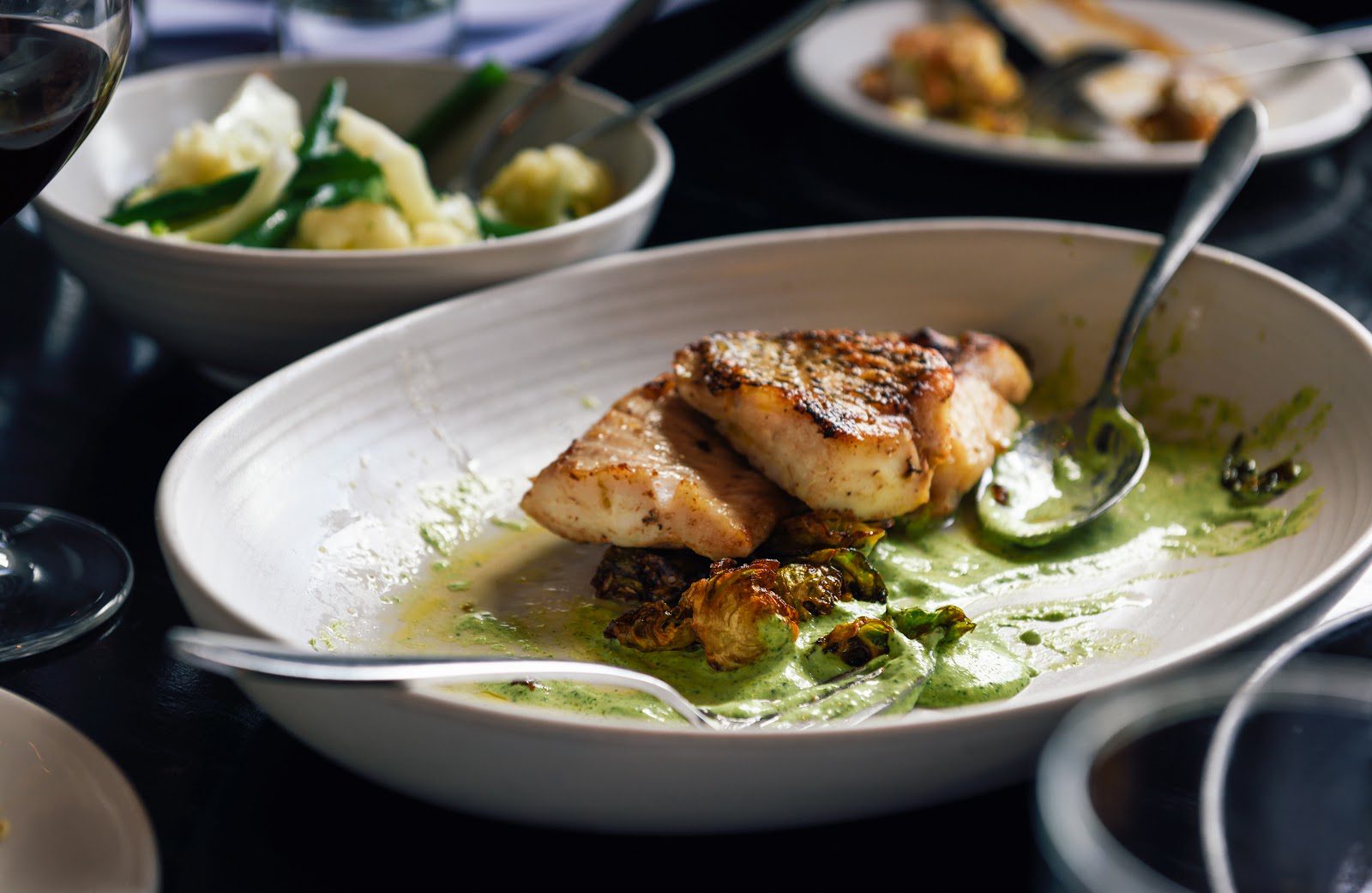 The Emirates Airbus A380 flight was, not surprisingly, luxurious – the staff were super friendly and helpful and the whole leg-room-mini-bar-extendy-seat situation basically ruined flying economy for me for ever more. Somehow I managed to squeeze in one more glass of Moet & Chandon before take-off, then after dinner enjoyed a squiz around the business and first class cabins before lying back in totally indulgent luxury (with I must confess a teeny tiny glass of the Chateau Lynch Moussas 1996 Bordeaux) to watch a movie. In business class there is a fully decked out bar (as well as built-in mini-bar units by the seats!) complete with cocktails and hot and cold nibbles, while up in 'first' there are two seriously large shower spa rooms. I was expecting to find the kind of compact arrangement you might get on a boat, but they were huge. By the time we landed and I made it to the Pullman Hotel I was more than ready to crawl into bed for a massive sleep.
The next morning in Brisbane started with a huge walk around the river, so big that I got to my turn around point and realized I was probably going to be late for my breakfast booking with Ranyhyn of
Gourmet and Gourmand,
so I did a fair impression of Kath Day-Night (Kath & Kim anyone?) speed walking back. Breakfast was at
Shouk
a middle-eastern café in Paddington. I had a perfect stack of crispy potato latkes sandwiched with cream cheese, served with pickled red onion, salmon and dukkah while Ranyon had the Belgian waffles with ruby grapefruit
segments, lemon curd, saffron ice
cream, orange powder and shredded
coriander jelly. I spent the rest of the day (walking off breakfast) exploring the central city, including the bustling food market – so cool to see in an urban environment, and the James St shopping precinct. I had pre-booked my dinner at
Gerard's Bistro
(locally famous two Chef Hat restaurant) so happily started at their bar with my traditional Negroni cocktail before sitting down to an absolute feast. As I often choose vegetarian I was happy to see their great vege selection (along side the meat and fish options). I had a starter of roasted turnip with turnip and coconut cream, marjoram oil and Persian pistachio, followed by roasted whole parsnips with barberry molasses, macadamia pistachio dukkah and labneh and an incredible Mujadarra, Lebanese style rice and lentil dish with cumin and caramelised onion. Sadly I actually could not physically squeeze in dessert, but waddled back to the hotel replete. And that brings me to today. I have just finished watching a movie and now we have started our descent. So best I get busy with getting my tray table stowed etc etc and ready to land!
Thanks again to the good people of Emirates for the opportunity to fly with you – awesome service, beautifully comfortable and of course – amazing food and wine, it was an absolute pleasure! For the full run-down on the wines served on the Emirates trans-Tasman flights, just scroll below these pics for details :
Emirates Business Class wine selection:
Moet & Chandon NV, Brut Imperial, France
Riesling grand Cru Altenberg de Bergheim 2014, Alsace, France
Chablis Premier Cru La Chantrerie, Michel Laroche 2013, Burgundy, France
Chateau Lynch Moussas 1996, Bordeaux, France
Stella Bella Shiraz 2010, Margaret River, Australia
Nieport Tawny 20 years old, Douro, Portugal
New bloggie mates from the trip: