Some days I really love my job – case in point, the end of last week when I was invited to attend a Furi knife event hosted by the super-talented and down-to-earth Kylie Kwong. I have always been a massive fan of hers, especially since I saw her a few years ago, cooking at a local Sydney food market – she mans the stand there every weekend with her team, making sure she stays connected to her community, advocating for the use of the best and freshest local ingredients. That is pretty bloody cool. Any way she is also an ambassador for Furi knives which she explained are ergonomically designed to fit beautifully in your hand, and all made from one piece of steel – so no seams or joins to erode. Anyhoo – we were treated to a demo by Kylie then split into teams to recreate the dish she had just made, putting our knife skills (in my case basically entry-level) to the test using the beautiful knives provided. We made the vegetable sung choi bao, with much chat and laughter, after which Kylie judged our efforts. The conclusion was a draw, but our team did manage to get a special mention for our outrageous iceberg lettuce tower, so we'll just savour that! So on days when I am up and cooking at 7am and shooting barefoot in my ripped jeans and home-knitted jumper in my little studio all day, I will remember the other days when I manage to get out of the quarry (I live in an old quarry – long story) and feel super-lucky indeed.
Aaaand in book news – bloody hell – I did two trips in my little mini to pick up some of the first boxes of books yesterday, so that I can start sending advanced copies out to the lucky competition winners from Facebook and Instagram (well done Kirsty and Gillian!) and in preparation for a flood (haha) of sales. It was insane seeing those piles of cartons in the warehouse, all ready to send out around to the retailers. So far I am happy to say the books will be available in Whitcoulls, selected Paper Plus stores, Millys, Moore Wilsons and lots of other retailers around the country – and here on the website too 🙂 If you're keen to buy a book – by all means go into your local book seller/homewares/general little cool shop and ask them if they've ordered it – and if not they can get in touch with me and I'll point them in the right direction!
Finally, before I get on with work (classic weekend…) it was so bloody fantastic having Hoob here last week! We had so much fun going to a fashion week show, making vege curry and watching the first leaders debate, and just generally hanging out…such a treat. And now he is already back in Welly dammit, but will be returning in a few weeks (oh my God) for the actual book launch. Henry and Will will also be heading over so it will be a wonderful full house – and I will be the happiest of pigs in mud 🙂 Right, gah, stuff to do – this was delicious, quick, easy and healthy…highly recommended. Kylie's recipe is detailed below.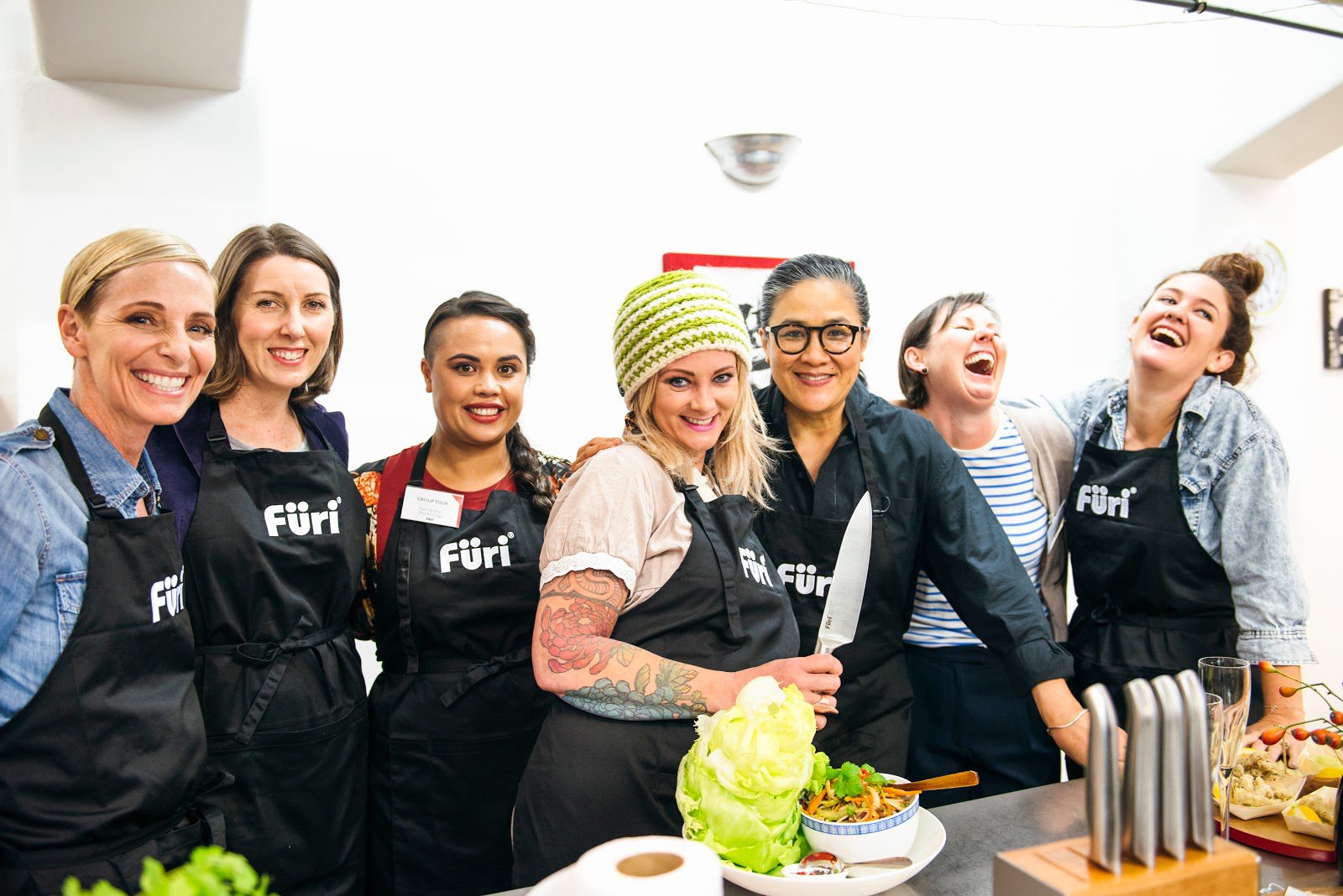 1 small ice berg lettuce
2 tbsp light soy sauce
1 tbsp malt vinegar
1 tsp brown sugar
1/2 tsp sesame oil
2 tbsp peanut oil
1 large thumb ginger, diced
2 cloves garlic, diced
1/2 small red onion, finely sliced
60g fresh shiitake mushrooms stems discarded and caps sliced
80g green beans, trimmed and finely sliced
2 sticks celery, trimmed and finely sliced
2 tbs shao hsing wine or dry sherry
1 Chinese cabbage leaf, finely shredded
1 small carrot, cut into fine julienne strips
1/2 cup bean sprouts
1/2 bunch garlic chives, cut into 5cm lengths
sliced large red chilli to serve, optional
Cut out and discard the core of the lettuce, then soak the entire lettuce in cold water for 1 hour (this will make it easier to pull apart the leaves. Cover and refrigerate until ready to serve. Combine soy sauce, vinegar sugar and sesame oil in a small bowl and set aside. Heat peanut oil in a hot wok until the surface seems to shimmer slightly. Add ginger, garlic, onion and mushroom and stir-fry for 1 minute. Add beans and celery and stir-fry for 1 minute. Add wine or sherry and cook for 30 seconds. Add soy sauce mixture and stir-fry for 2 minutes or until sauce is slightly thickened. Add cabbage, carrot, bean sprouts and garlic chives and stir to combine. Remove from the heat. Using a slotted spoon, remove the vegetable mixture from wok, draining well so that any juices are left in the wok. Serve in a bowl set on a large platter accompanied with lettuce-leaf cups. To eat, simple spoon vegetable mixture into lettuce cups, roll up to enclose and eat with your fingers. Serve with sliced chilli, if you like.