serves 1
Right now – as promised a post about my recent trip to cosmopolitan Melbourne, to see my darling Pog and the lovely Will. (Damn it, it is now already a week later, how does it happen that good times seem to fly so fast whilst crappy bits seem to drag on forever?!). I arrived last Friday to a beautiful day and immediately hit the ground running with Henry. We walked and 'trammed' and wandered around Melbourne to visit all his favourite homewares and quirky antique store haunts. I am an intermittent shopper, often suffering a case of the 'guilts' after an extravagant purchase, but with Pog as cheerleader I joyfully bought a pair of low, casual black boots that I can't wait to pull out as autumn approaches. We ended the day by heading home to see Henry's garden (more on that later), to greet Will and head out for drinks followed by dinner at the super cool Park Street Pasta & Wine around the corner from their flat in South Melbourne. With enthusiastic staff and a low-key setting it is like a street corner version of Auckland's Amano, serving exquisite hand-made pasta dishes and delicious wine. Henry's dish with braised rabbit and veal was rich but not heavy, Will's pasta with pork and veal sausage packed with flavour – and my Casonsei, filled with beetroot & ricotta, with herb butter and hazelnuts, was outrageously good. The intensity of the beetroot was truly delicious (apparently first boiled then roasted) and has inspired me to fossick around in the dark recesses of my garage to find my languishing pasta machine…
The next day brought more of the same – exploring and eating and walking. On both mornings I threw my semi-vegetarian hat well out the window, and ate breakfast brioches loaded with bacon, scrambled eggs and either harissa or kasundi swirled through Greek yoghurt with a grunty coffee to wash it down. In my recipe below (not much of a recipe tbh), I add rocket (I was hankering for the contrast of a little bitter green), avocado and a sprinkling of dukkah to the mix – and despite coming back a kilo heavier (humph – me not my suitcase) I again hoovered this delicious creation after photographing it yesterday. In all it's buttery, eggy, brioche glory it is entirely irresistable.
Saturday night was such a treat as I finally got to meet 'the in-laws', Will's mum and dad. Henry had spoken of them so often, and I am so grateful to them for having included Henry in their family on many special occasions, that I was feeling a little nervous beforehand. I needn't have worried as the evening and meal cooked by Henry were both a roaring success – Will is the most kind, intelligent and gorgeous man – it had to come from somewhere! So, we all enjoyed Will's beautiful rocket, fig, walnut and parmesan salad with a classic balsamic vinaigrette and Henry's homemade pizzas topped with prosciutto, tomato and buffalo mozzarella and two stunningly addictive vego ones with broccoli and zucchini and drank wine and laughed and chatted happily together for hours. As a final flourish for dessert Deb (Will's lovely mum) had made the most light and luscious white chocolate cheesecake with a raspberry coulis and fresh berries – absolutely perfect. The flat, as always, looked impeccably cool and stylish and simultaneously warm and welcoming – Henry's design sense and eye for detail (and a bargain) is unsurpassed – as you'll see below – no pic of the pizzas or cheesecake unfortunately as I was too busy eating!
The next day we re-visited 'Henry's garden', a tiny community garden literally just around the corner that he has been transforming over the last few months. The space is totally charming – with an old cobbled laneway leading to a triangular garden framed by brick walls, town houses and what looks like a Spanish or Italian church from a European village. There he plants and tends his seedlings, thins, weeds and waters so that now the locals nip down for a sprig of rosemary, sage, mint or thyme to add to their evening meals. Soon there will also be lemons and mandarins, beetroots and carrots, radishes and beans – and the added bonus of time spent in this idyllic little haven from city life. It makes me incredibly happy to think of him there. (If you are keen to see his garden grow check out his insta tattoosandturnips – so named for obvious reasons). And then my trip was over. I had the most wonderful happy time that I was sad to leave, but writing about it now I am very grateful to have spent even just a few days in their bloody fabulous company.
Just a little fyi if you are travelling to Melbourne Pog and Will also really rate Anada for Spanish tapas and if you are keen let me know and I'll see if I can't get some more recommendations from the uber-stylish men!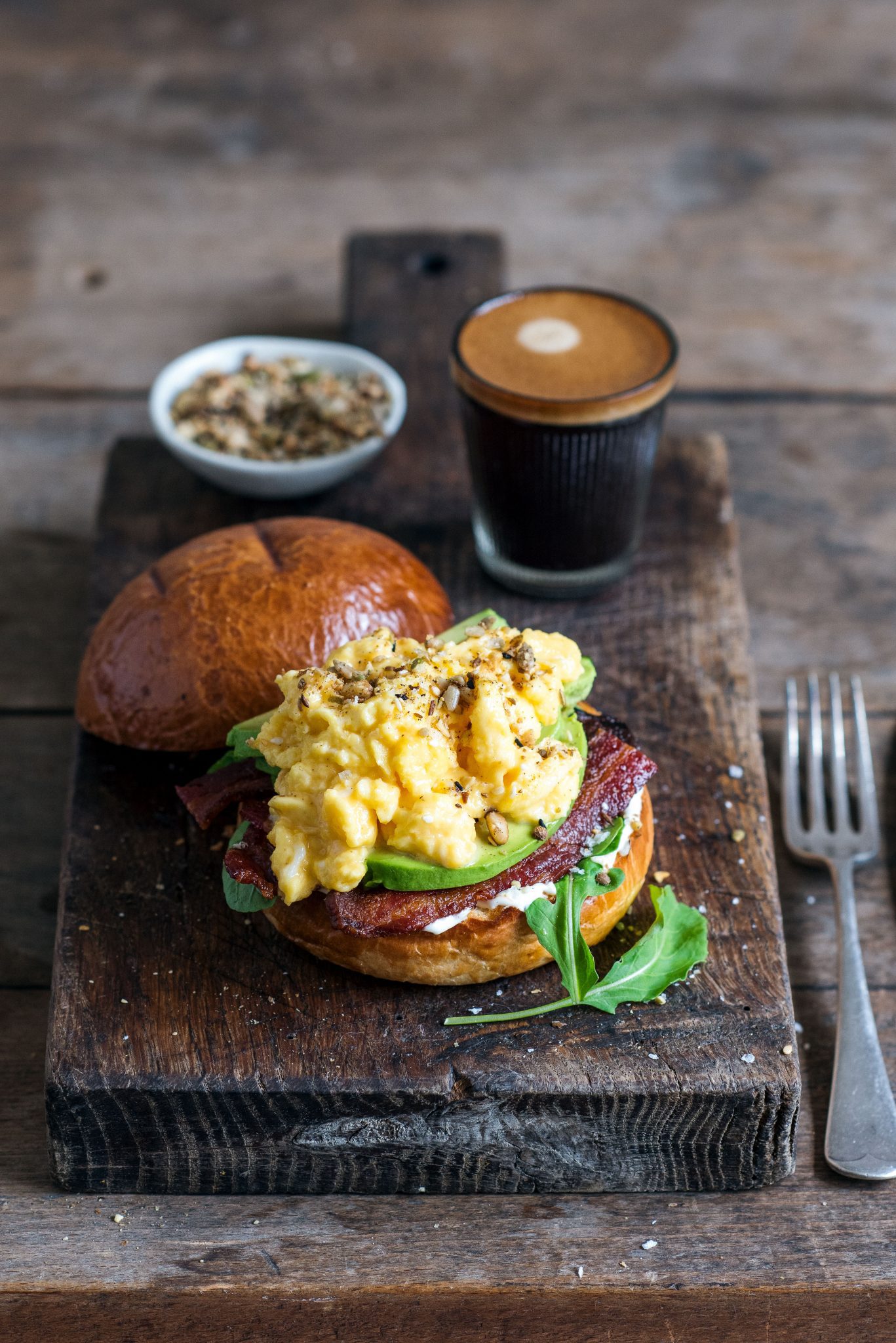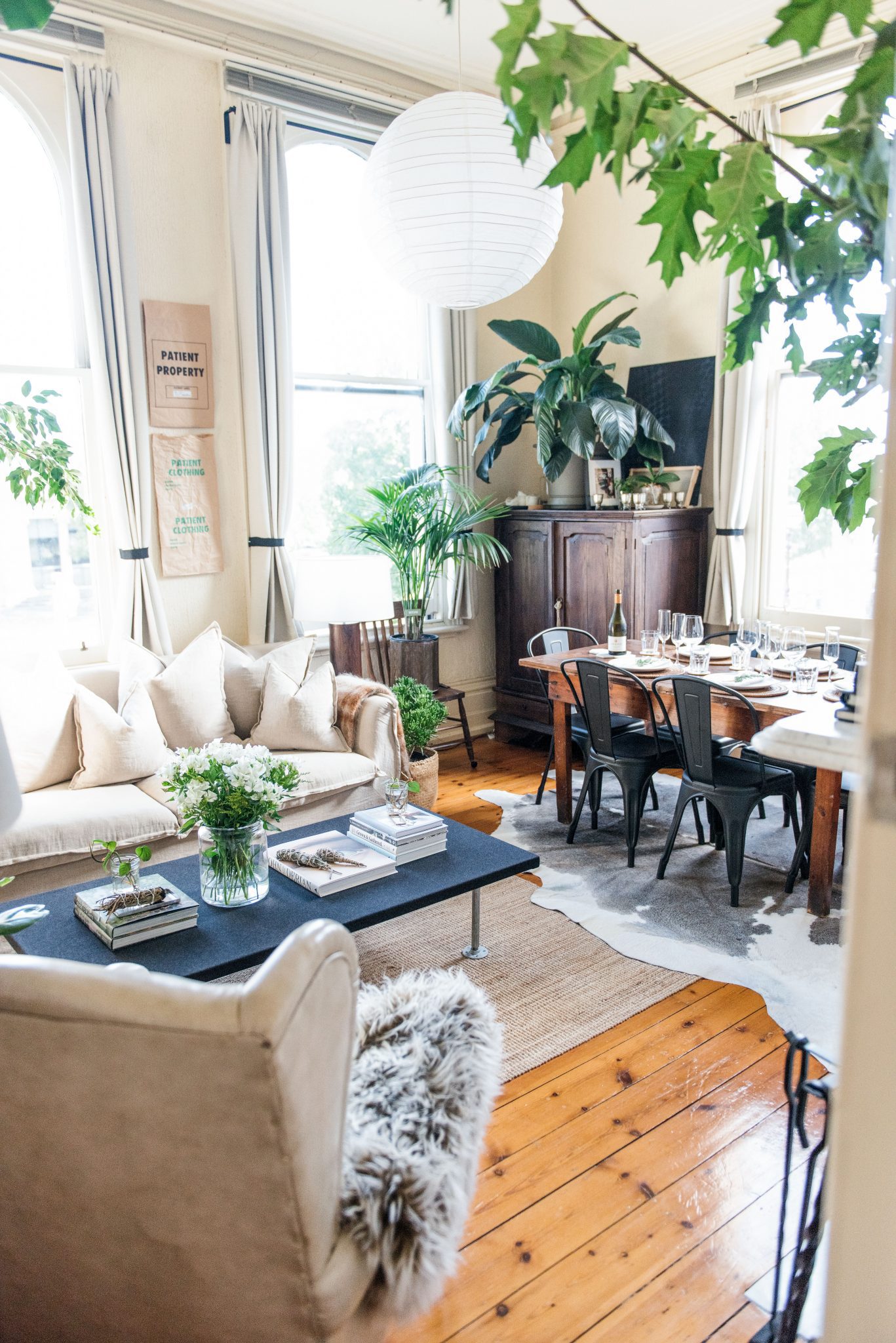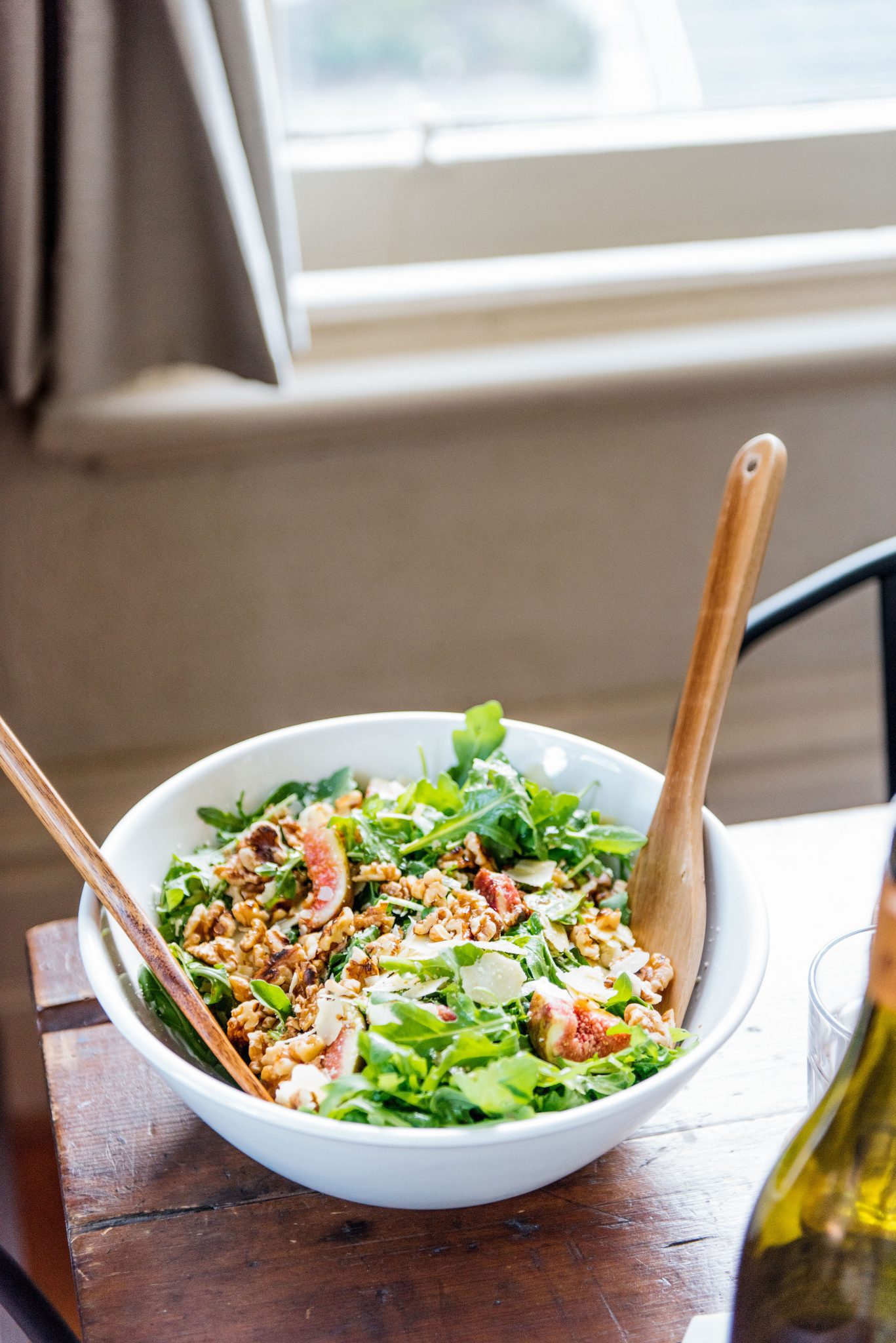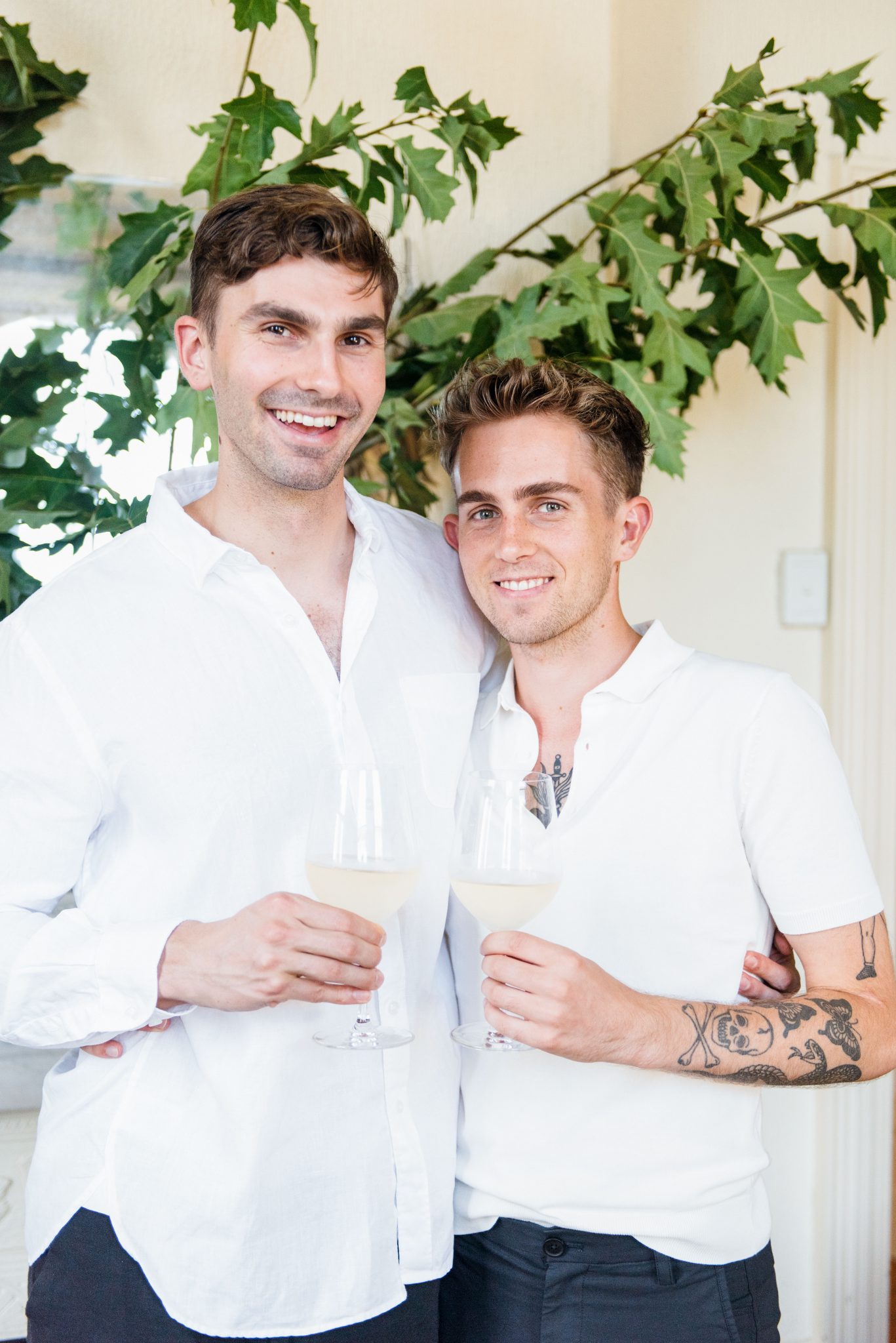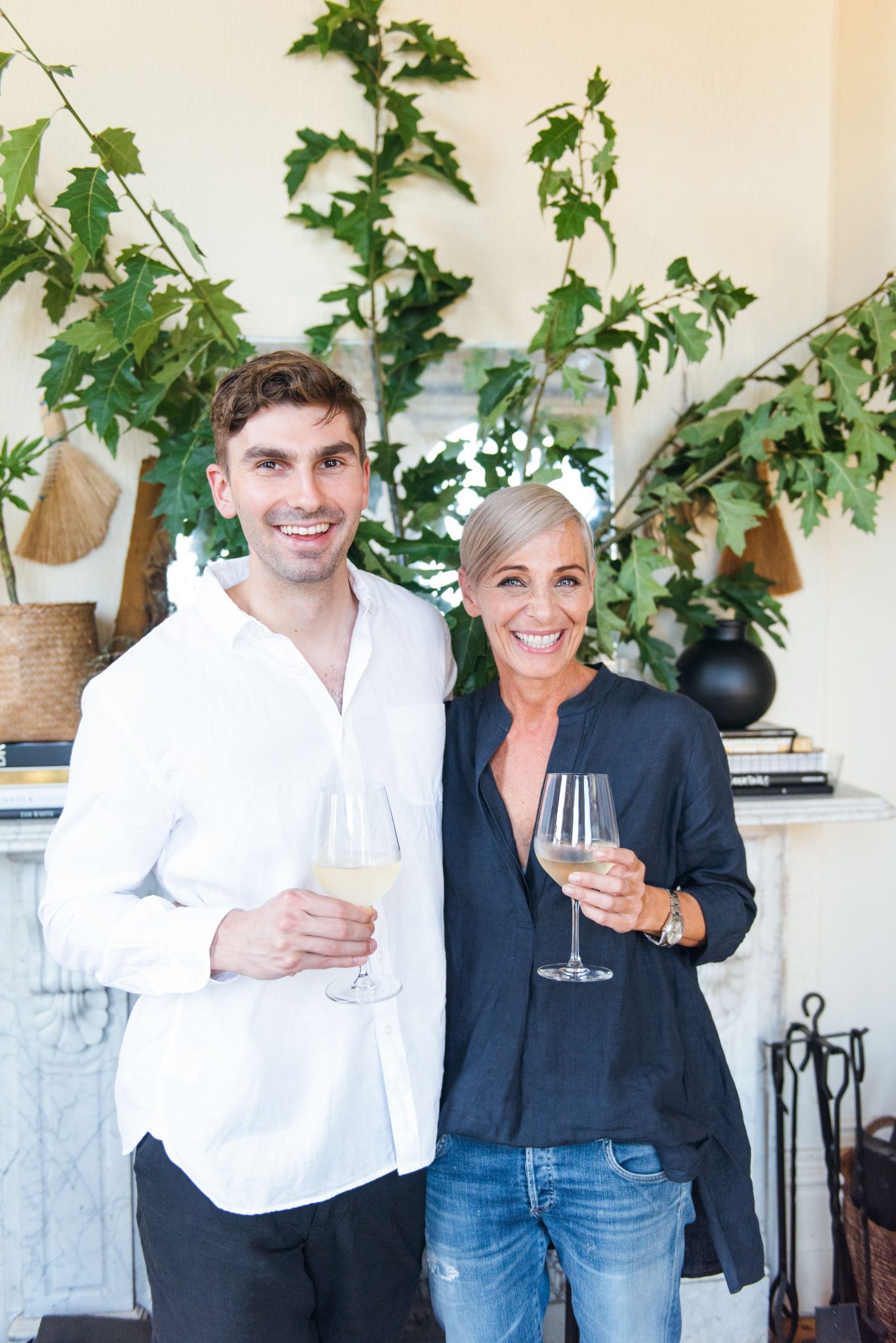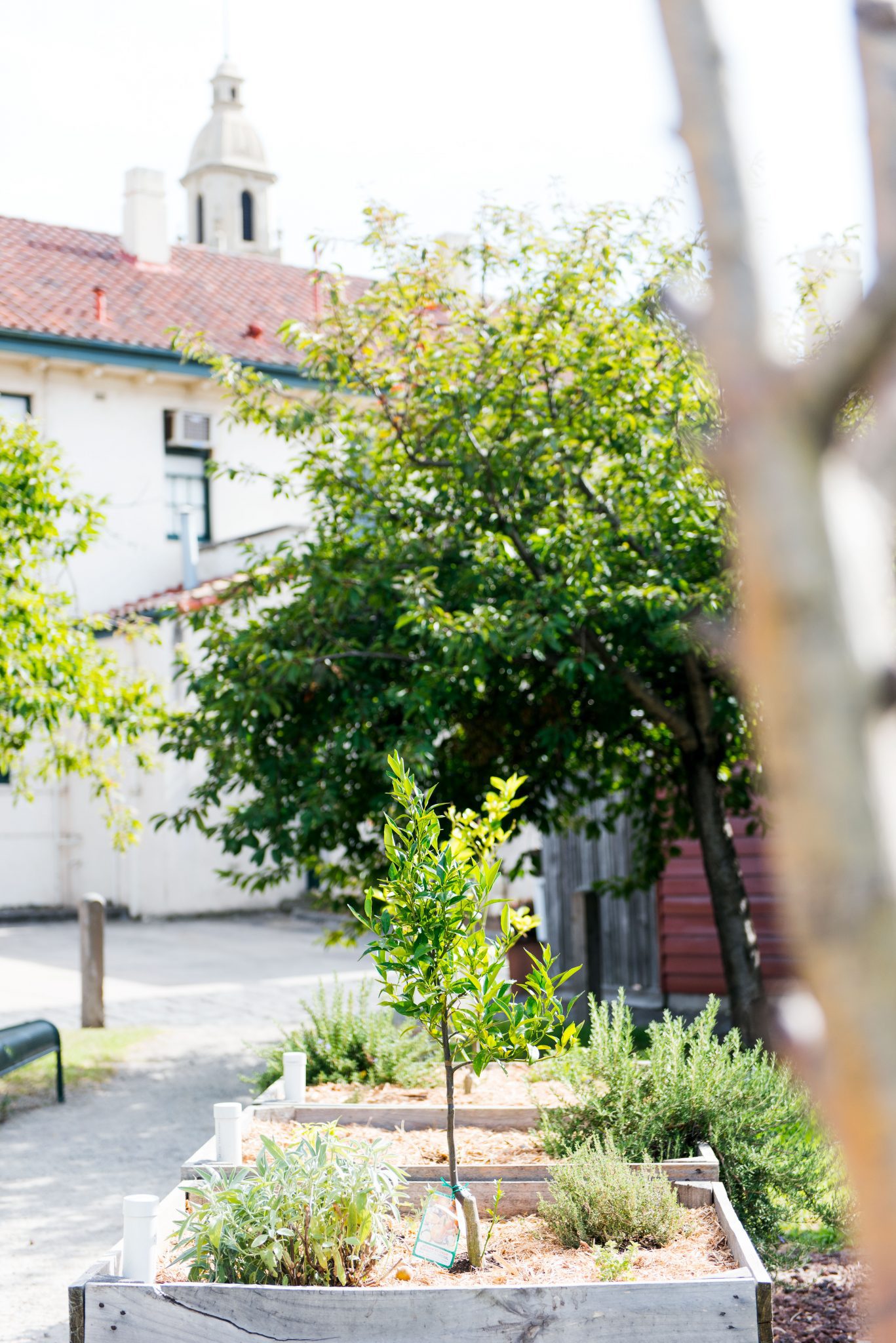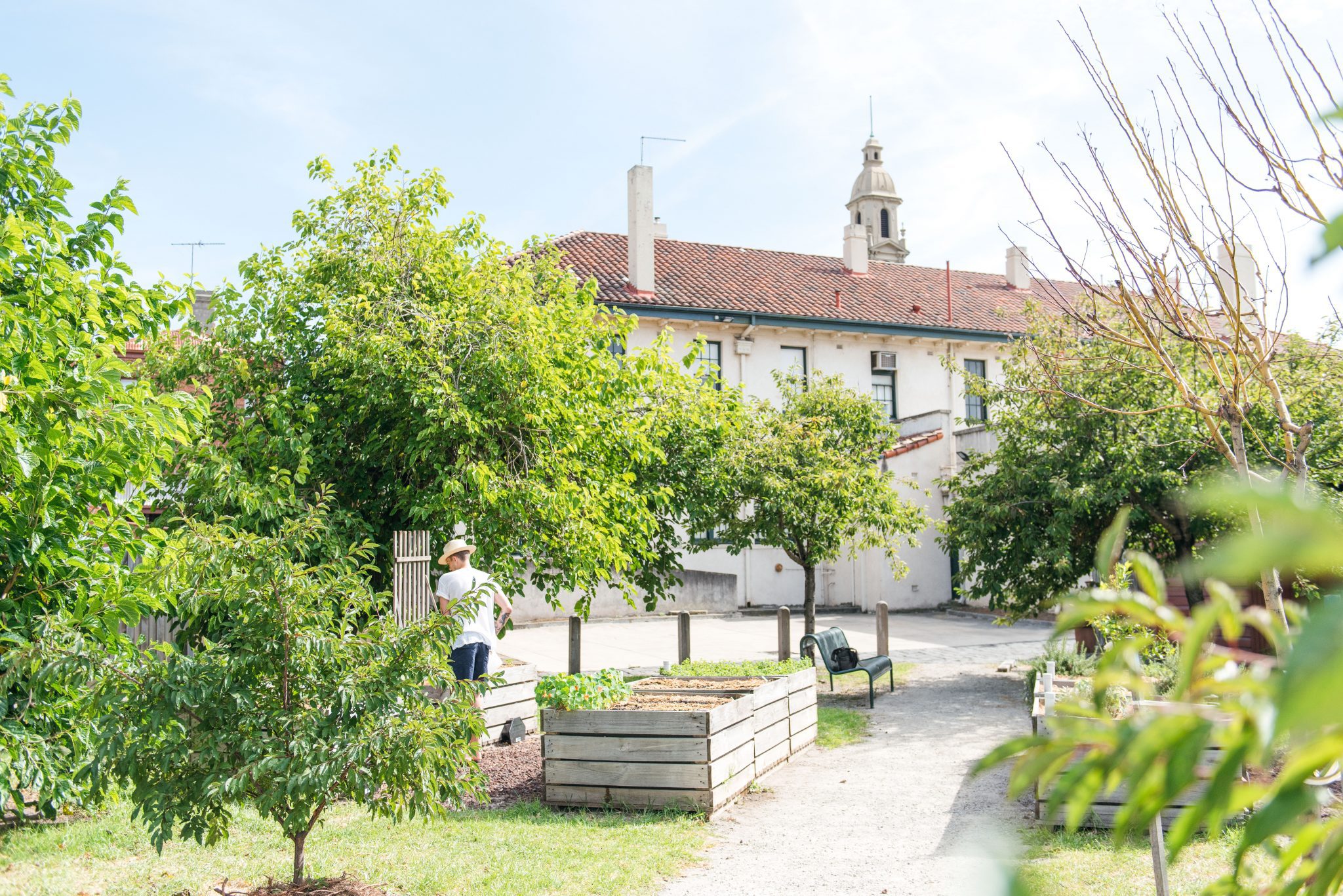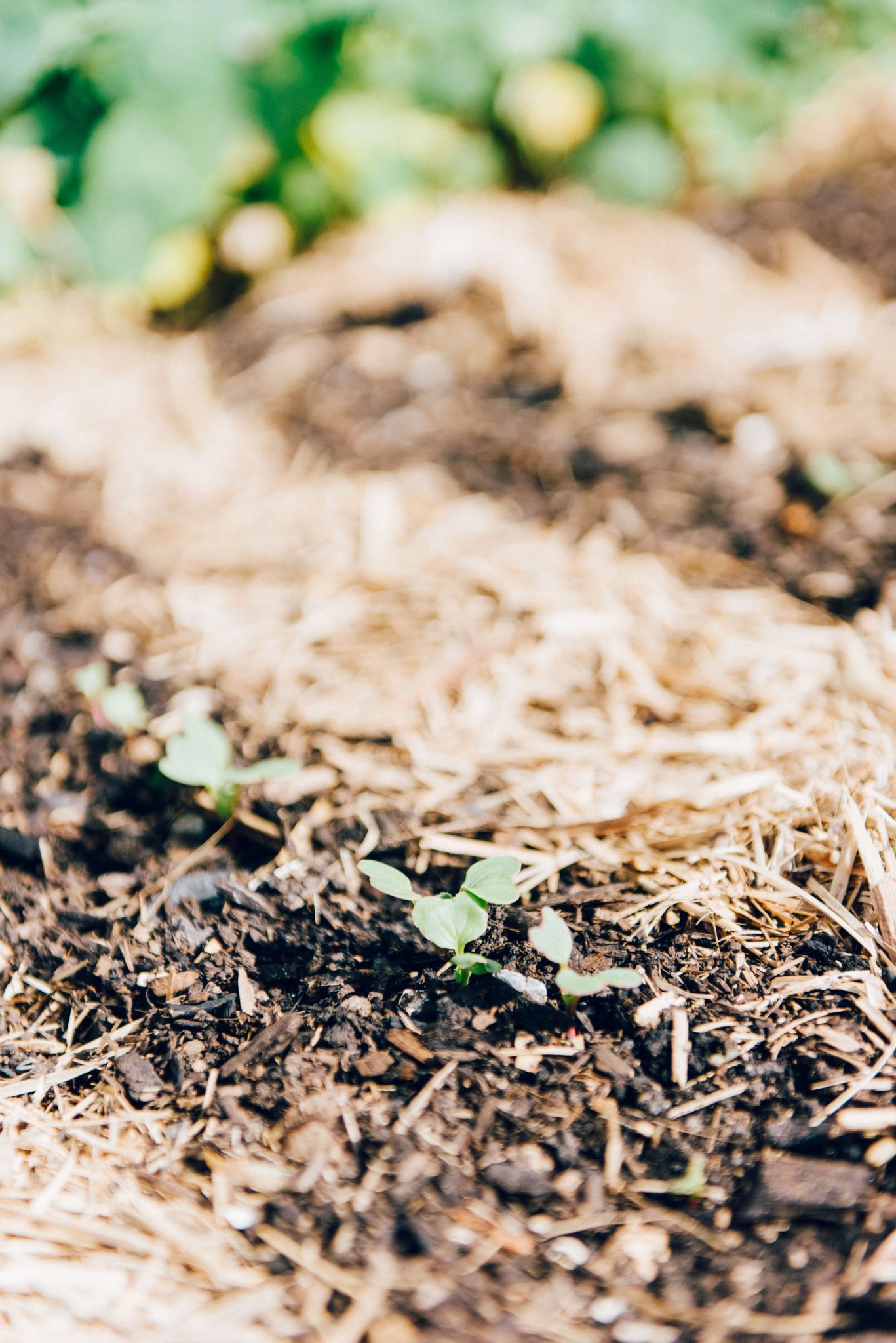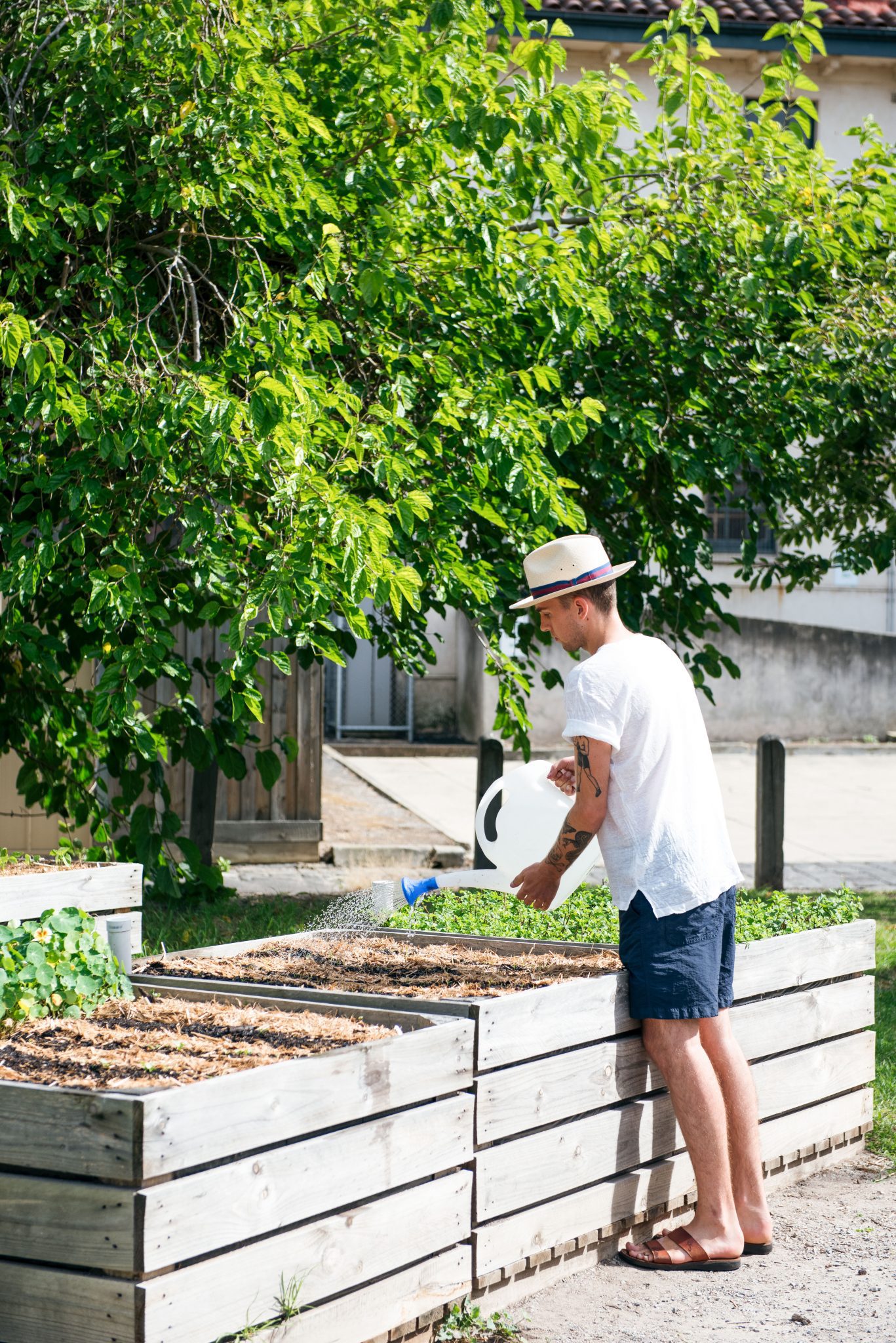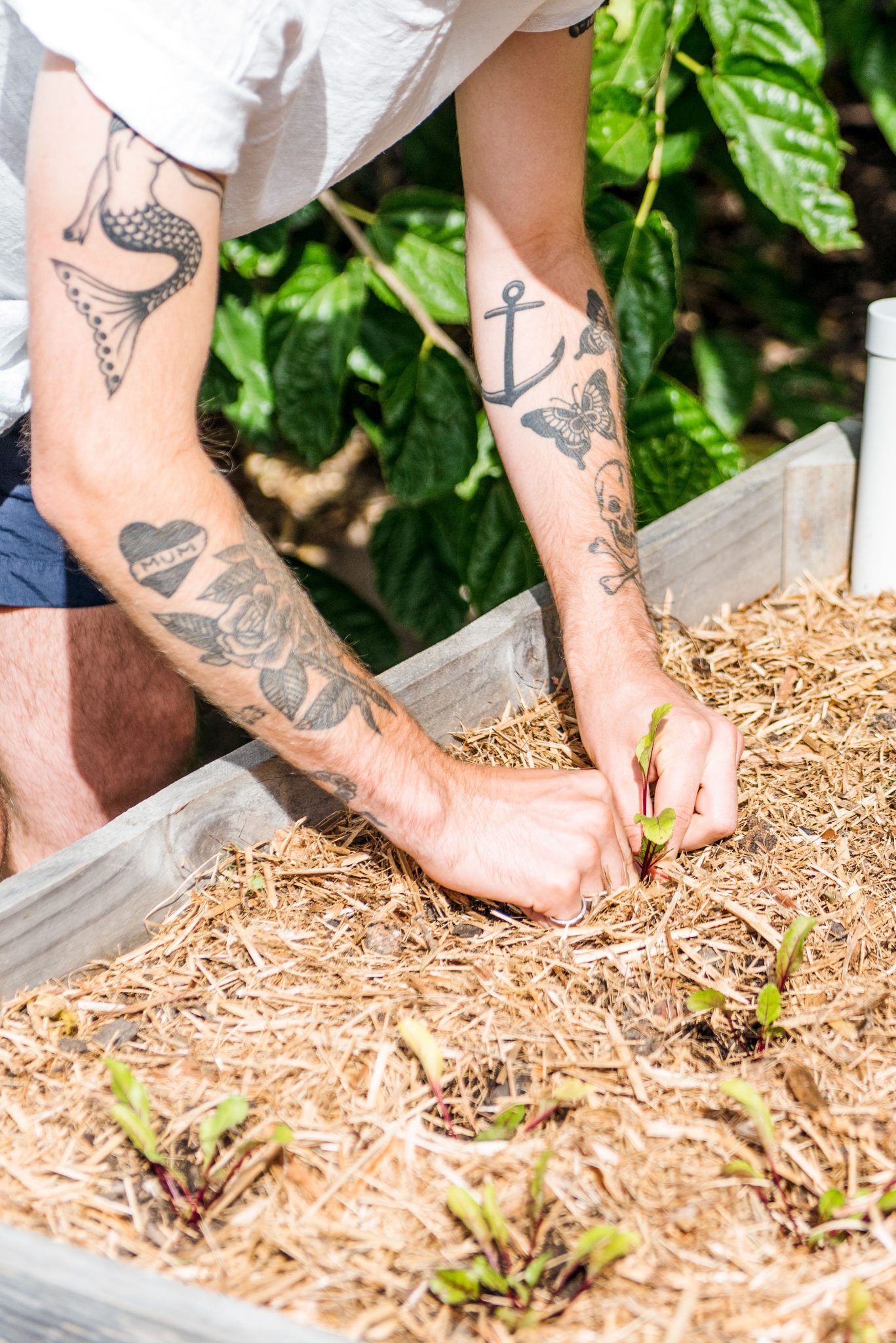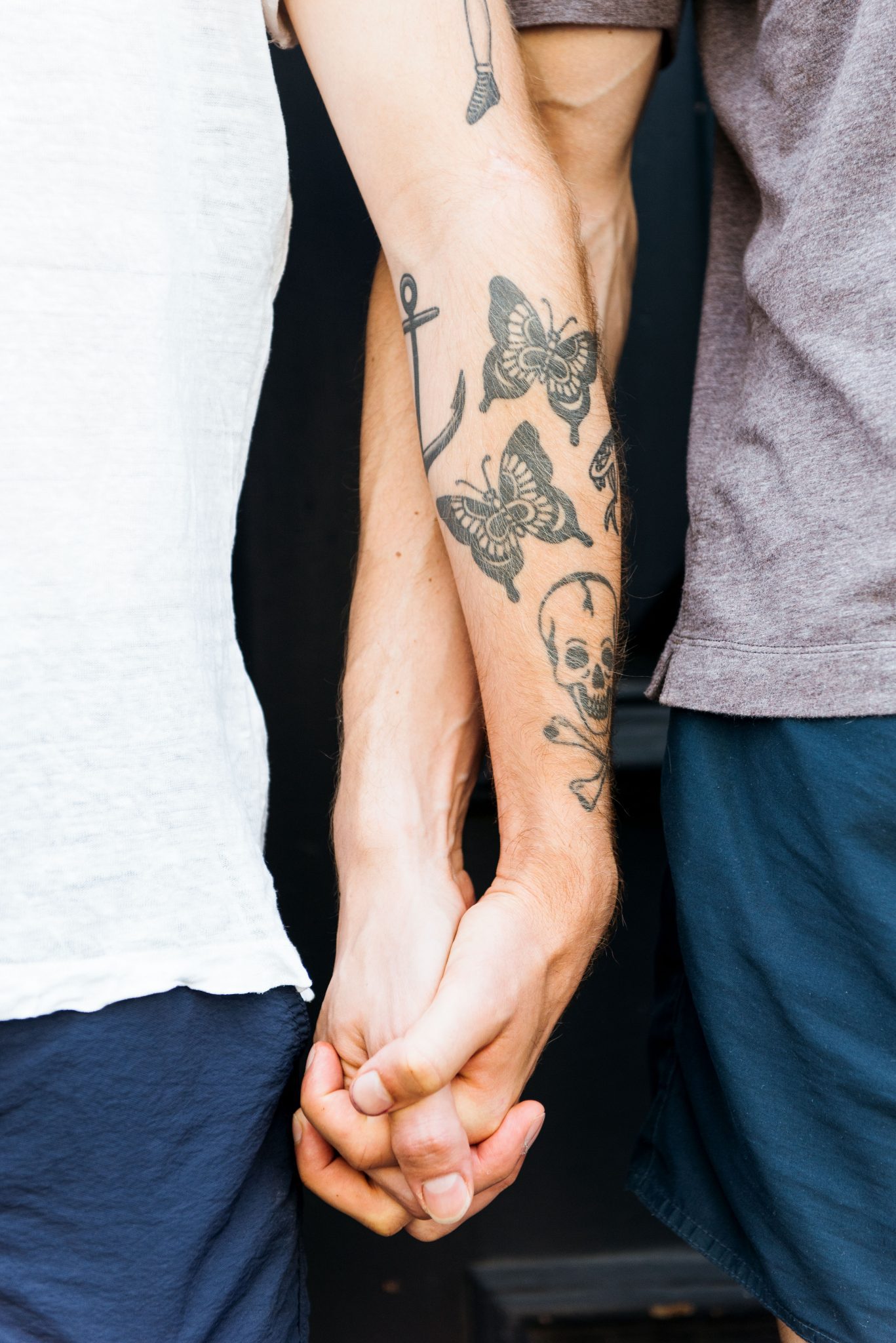 1 tbsp butter
2-3 eggs
2 tbsp cream
sea salt & freshly ground black pepper
2-3 rashers streaky bacon
1/3 avocado, sliced
1/3 cup rocket or spinach leaves
1 tbsp Greek natural yoghurt
1 tbsp good quality mayonnaise
2 teaspoons harissa or kasundi
1 brioche bun, halved
1 teaspoon dukkah (optional)
I'm not sure if this really needs instructions but here we go! Whisk the eggs and cream and season with sea salt and freshly ground black pepper. Heat the butter over a gentle heat in a small frying pan and slowly cook the eggs, stirring only occasionally while you bung the bacon in a hot oven to grill (broil). When the bacon is almost done toast the brioche bun and swirl the harissa, (which you can' really see in the pic – but it's there!) yoghurt and mayo together. Serve the toasted bun, slathered in the spicy mix, topped with rocket, bacon, avocado, bacon and egg finished with a sprinkling of dukkah. Face plant in it immediately – resistance is futile.