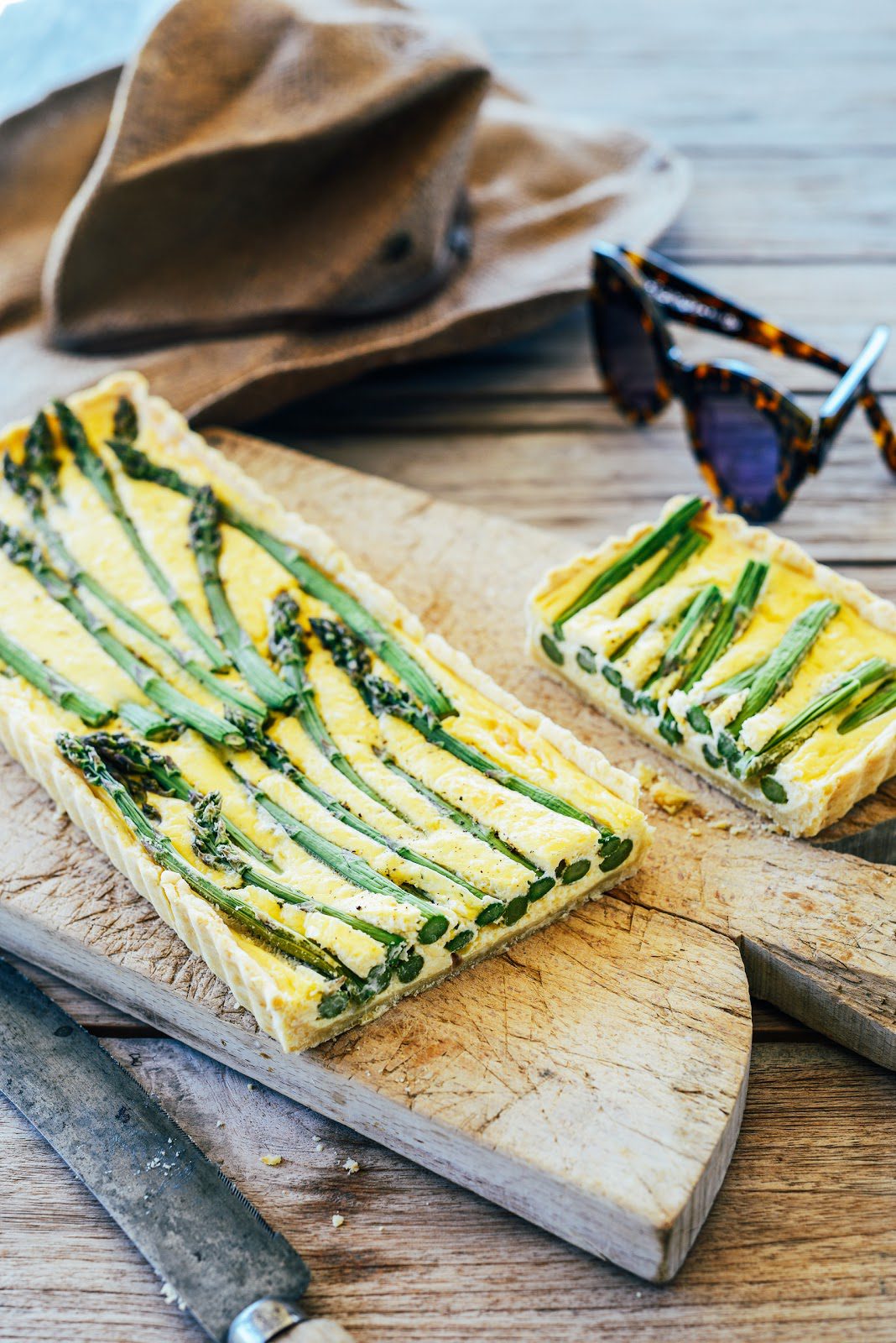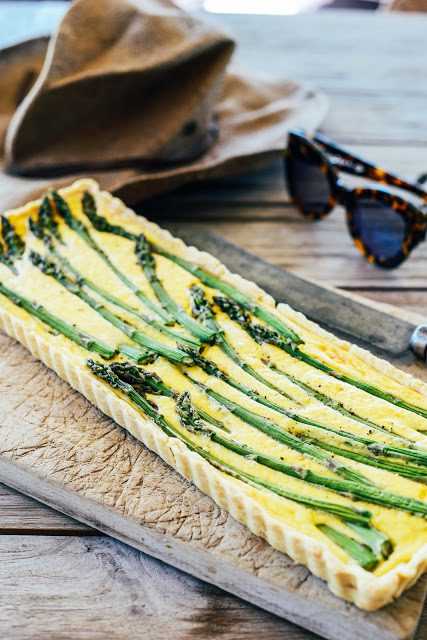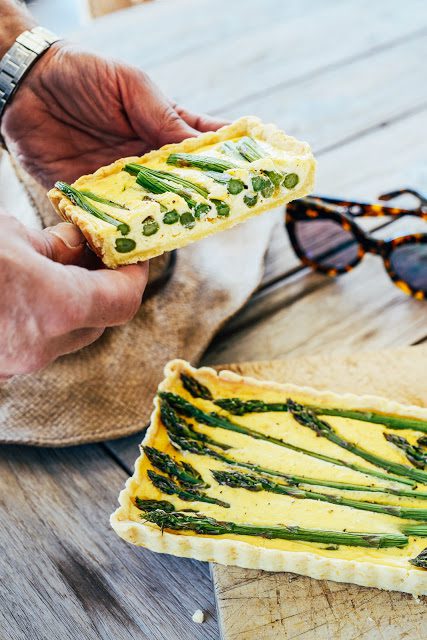 Huh! Well I thought there would be no way I would have another recipe up before next weekend. I have such a lot on my plate at the moment (bit of cooking/eating humour right there!), but as it turns out I made this asparagus tart to bring out to Waiheke for Labour weekend, managed to take a few quick pics of it, and it was so tasty I thought I may as well share it! Basically it is layers of fresh spring asparagus, nestled in a soft cheesy bed encased in a crisp pastry shell. I know it's not so appropriate for my northern hemisphere friends in the middle of autumn – but if you like the idea, you can easily substitute the asparagus for some thing else like mushrooms, as I did
here
, or a combination of cooked pumpkin, peas and chorizo would be fab too. (If you can't be faffed making pastry, store bought will be just fine!)
Pastry:
1 1/4 cups flour
80g butter, , chopped, at room temperature
1/4 cup grated Parmesan
1 egg yolk
1 tbsp iced water
For the pastry, pulse the
flour, butter and parmesan in a food processor until the mix resembles
fine bread crumbs. Add egg yolk and water and pulse to combine. Tip out
onto the bench and press together into a dough round – this will take a faitr bit of squishing, but stick with it, it will work! Wrap in glad wrap
and chill in the fridge for just 5 minutes then rest at room temperature for another 5 minutes. Preheat the oven to
180˚C (350˚F). When the pastry has rested, give it a bit more squishing then roll it out into a rectangle long enough to line a 35cm x 15cm, removable base tart tin. (Or I'm sure this would work with a 24cm round tin, I just can't guarantee the quantity will be perfect). Line the base
and sides with baking paper and fill with baking beans or rice. Cook for
15 minutes, remove baking paper and weights, and continue cooking for a
further 10 minutes while you prepare the filling.
About 35 asparagus, ends trimmed
250g cream cheese at room temperature, chopped up a bit
100g sour cream
1/2 cup grated Parmesan

2 eggs
1 egg yolk
1 clove garlic, crushed
sea salt and freshly ground black pepper
Whiz the cream cheese, sour cream, Parmesan, eggs, yolk and garlic in a food processor with a good pinch of sea salt and a grinding of black pepper. When the pastry is ready pour in the filling and top with asparagus. They will kind of sink in and you can stick other ones on top, it might not look like it's going to work but a few layered up is fine. Lower the oven temperature to 170˚C (340˚F) and cook the tart for 30 minutes until slightly puffed and cooked through. As you will see from the pics, I could have given my pastry another few minutes before adding the filling, so I have factored that in to this cooking time. Best eaten lukewarm with a wee glass of Riesling…that's what we did anyway! 🙂 Serves 4-6 for lunch. (Depends whether you serve it with salad and some nice fresh ciabatta and butter, or on it's own).