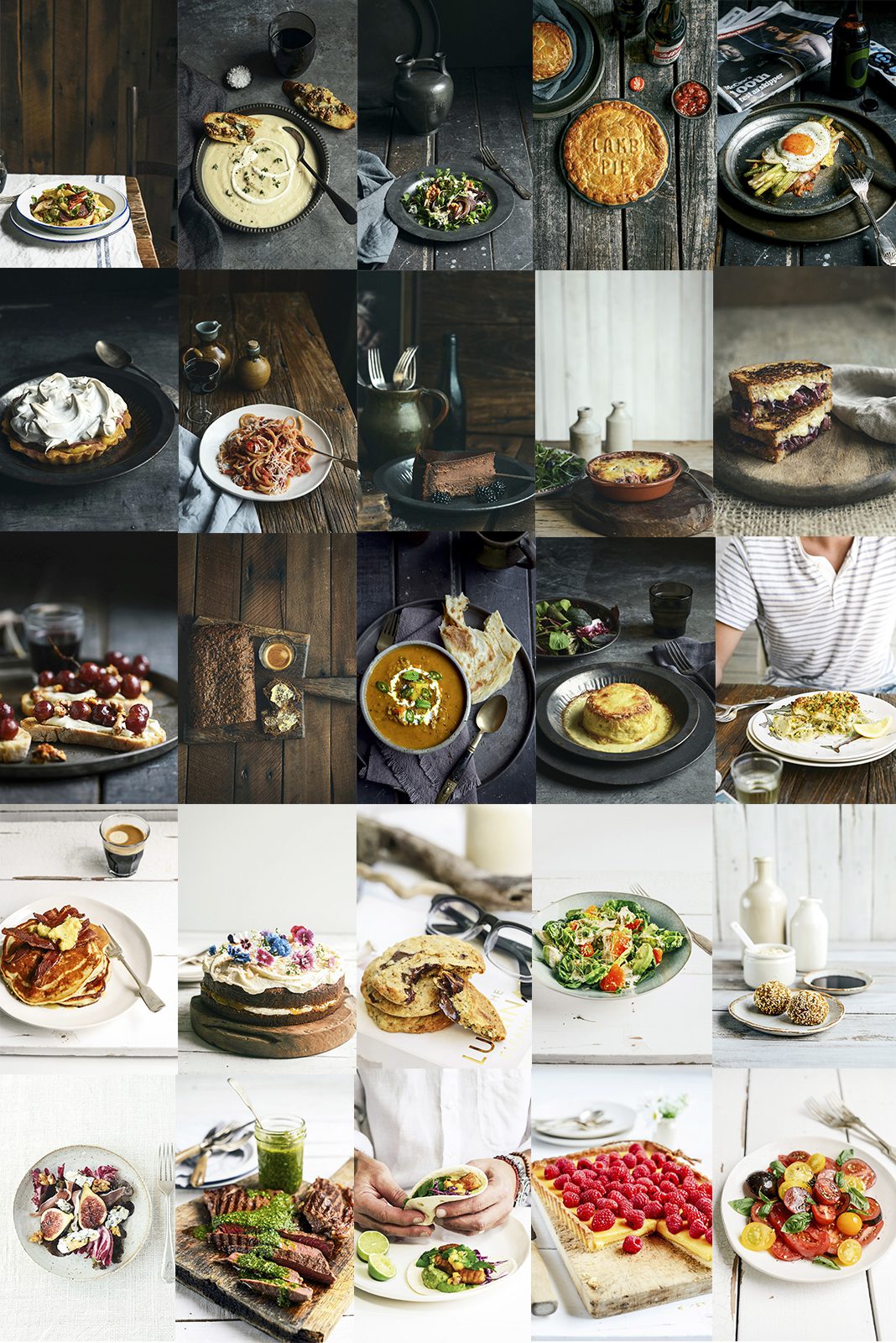 Well by crikey, as we count down to New Year's eve I've been thinking about what a big year it's been! I have had the most enormous amount of pleasure dreaming up recipes, cooking and photographing, and sharing them with you. I love the whole evolutionary process as I experiment with styles and techniques – both with the cooking and photography. I am always interested to see which ones appeal most and to whom, and the different responses across various mediums is fascinating with instagrammers perferring different shots to Facebookers who like different ones to Pinners! Whichever you are – or maybe you just pop in to the blog – I hope you always find a recipe that appeals and gives you a chance to try something new. The pics above show a selection of some of my favourites from 2014, (all of which you can find here) and after a little time off at Waiheke I will be back in action.
Have a wonderful new year's eve, stay safe and enjoy yourself – and if you make one of the recipes from the blog, let me know, it really gives me such a thrill to think you're enjoying the same food I am! As far as 2015 goes, I am so looking forward to consolidating my learnings from the last eighteen months, and who knows, I haven't made a resolution in years, but this might just might be the year to change that. Can I resolve to start work on a cookbook, would anyone buy it, am I just a crazy person wallowing in mid-life crisis mode indulging my passion? I'll let you know once the 'Negroni-fog' has worn off on new year's day!
See you soon my bloggie friends!