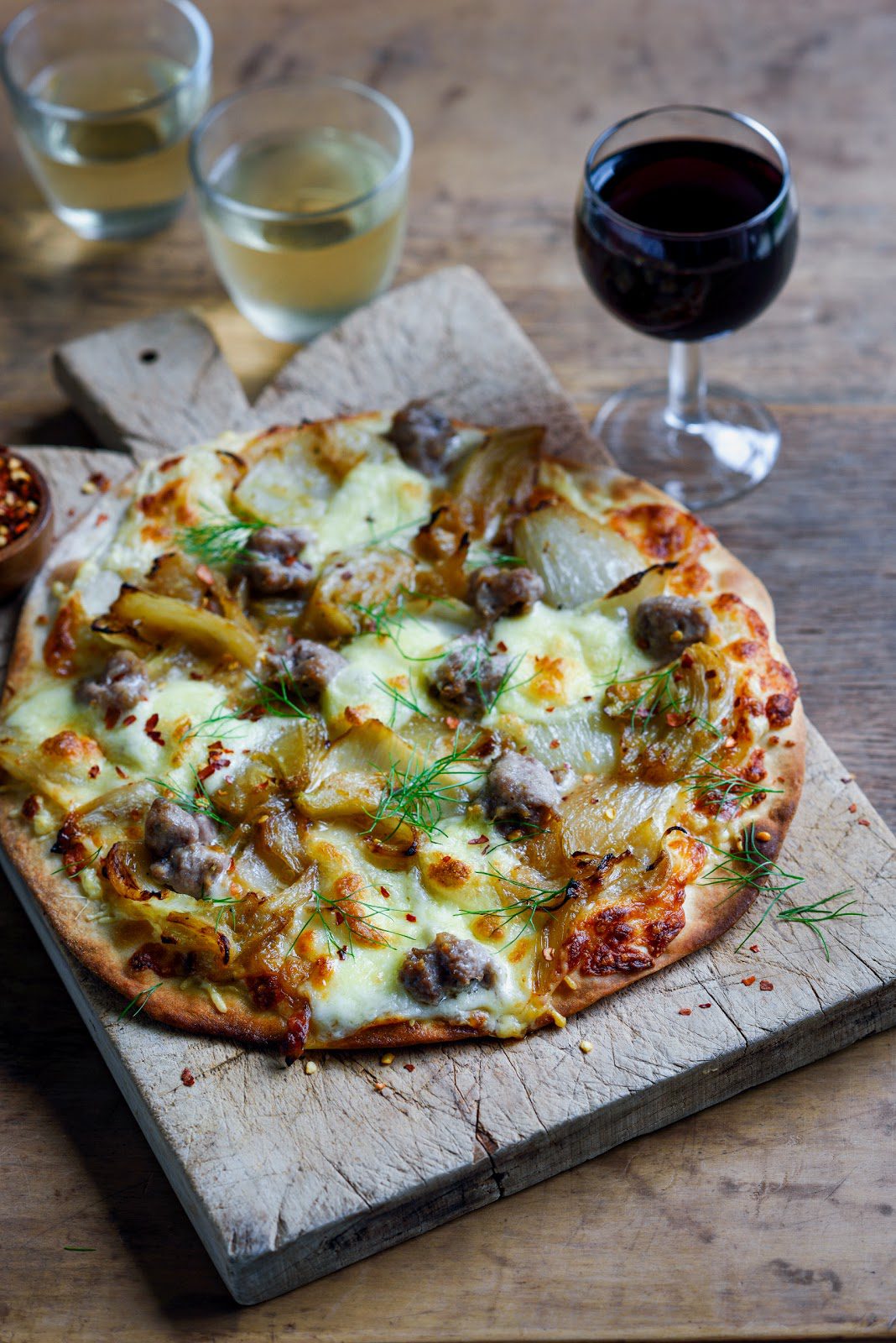 Hello on another soggy spring morning in Auckland. It is 1 minute to 6am and I have been awake for an hour, stressing over the details of a shoot today, stupid really, there is not much I can do right now! The whole process of creating is such a tricky business – I find the recipe development the easiest part, probably because I have been cooking since I was about 13 years old, so it is something I have been passionate about, and working on for a long time. The styling is a very weird aspect, as what I think looks good might look like bollocks to someone else, and while I am angsting over something I feel doesn't look quite right, others may not see a problem. Taste and style is a bloody mire of opinion. Then there is the photography, which has both style and technical components, so much so that when flicking through my favourite food magazines, I can always identify the photographer of a spread by the look and feel of it. I have been toiling away at my photography for about four years now, and whilst I know can always achieve an acceptable result, I still beat myself up in pursuit of the perfection of my food photography idols.
So there you go, that's all a bit heavy for a Wednesday morning isn't it!? It is what it is, and all jobs come with their own set of challenges!
…so back to the food – this pizza is frigging delicious. The fennel is braised in wine and olive oil with a little garlic for grunt and some lemon zest for a bit of zing – the result is gently sweet and soft. Paired with melted cheese, a crisp pizza base and good quality pork and fennel sausage the result is a brilliant combination of soft, smooth, crunchy and sweet – then with a sprinkling of chilli flakes for heat and some fennel fronds for a final fresh finish, you have my current favourite wet-night-in-Auckland dinner. Enjoy the rest of your week…less rambling next time, promise! 🙂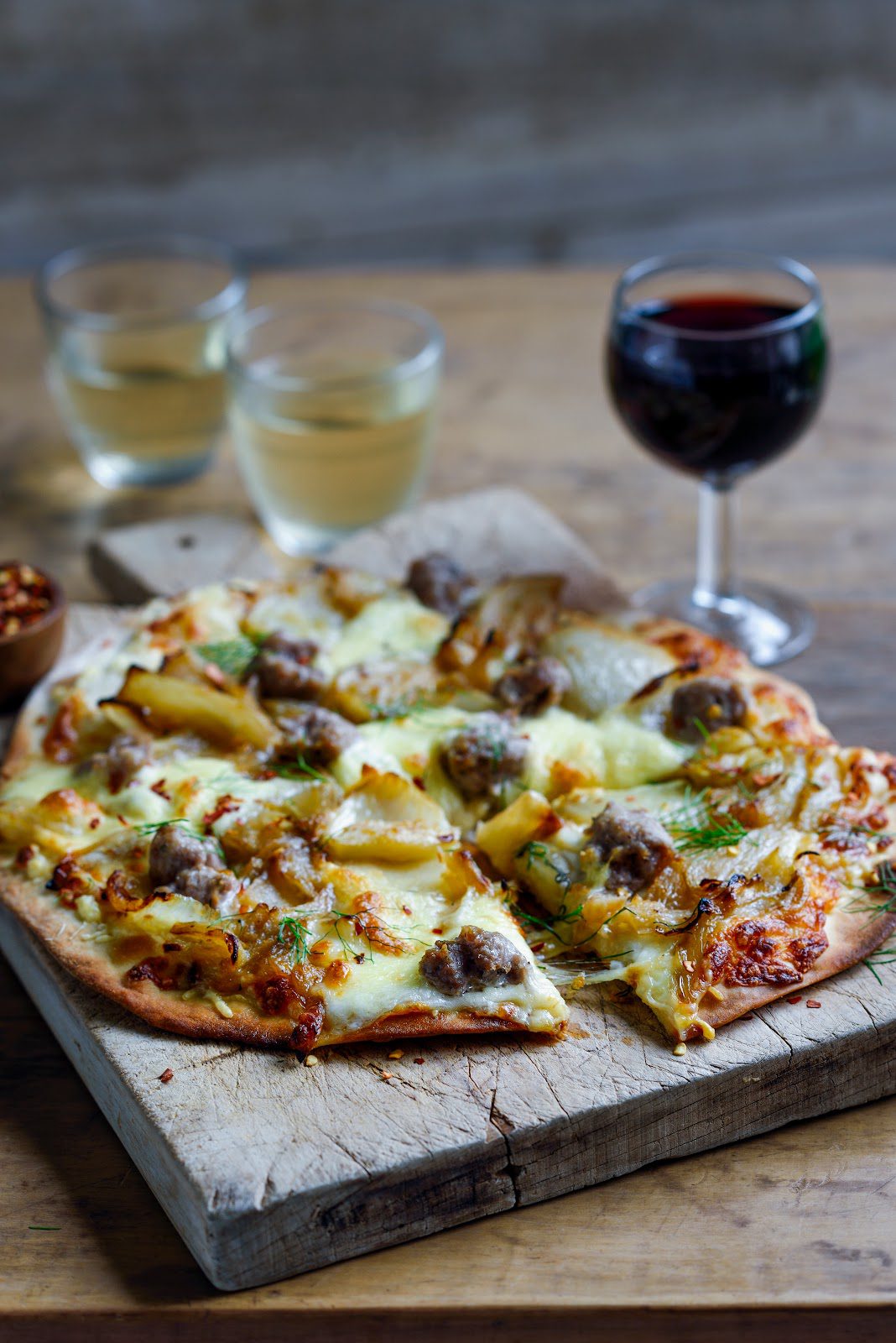 2 tablespoons olive oil
3 large fennel bulbs, trimmed and thickly sliced (reserve fronds)
1/4 cup white wine
1 clove garlic, crushed
sea salt and freshly ground black pepper
finely grated zest of 1 lemon
1 teaspoon caster sugar
2 tablespoons cream
2 good quality thin pizza bases
2/3 cup grated Parmesan
2/3 cup grated mozzarella
2-3 pork and fennel sausages
120g buffalo mozzarella
2 tablespoons fennel fronds
1/2 teaspoon chilli flakes
Heat the olive oil in a large frying pan with a lid. Add the fennel bulbs and cook for 2 minutes, add the wine, garlic, salt and pepper, zest and sugar. Stir to combine, cover and cook over a gentle heat for 15 minutes. Remove the lid, add the cream and cook a further 5-10 minutes until the fennel is soft and luscious. Preheat the oven and two oven trays to 240˚C. Divide the Parmesan and grated mozzarella between the two pizza bases and top with braised fennel. Cut one end off the sausages and squeeze the sausage out of the casing in little blobs to dot on the pizza. Tear the buffalo mozzarella into small chunks, blot well to remove excess liquid and divide between the pizzas. Cook the pizzas on the hot trays for 8-10 minutes until bubbling and golden and the sausage is cooked through. Sprinkle with fennel fronds and chilli flakes to serve. Serves 2-4 with a simple green salad.