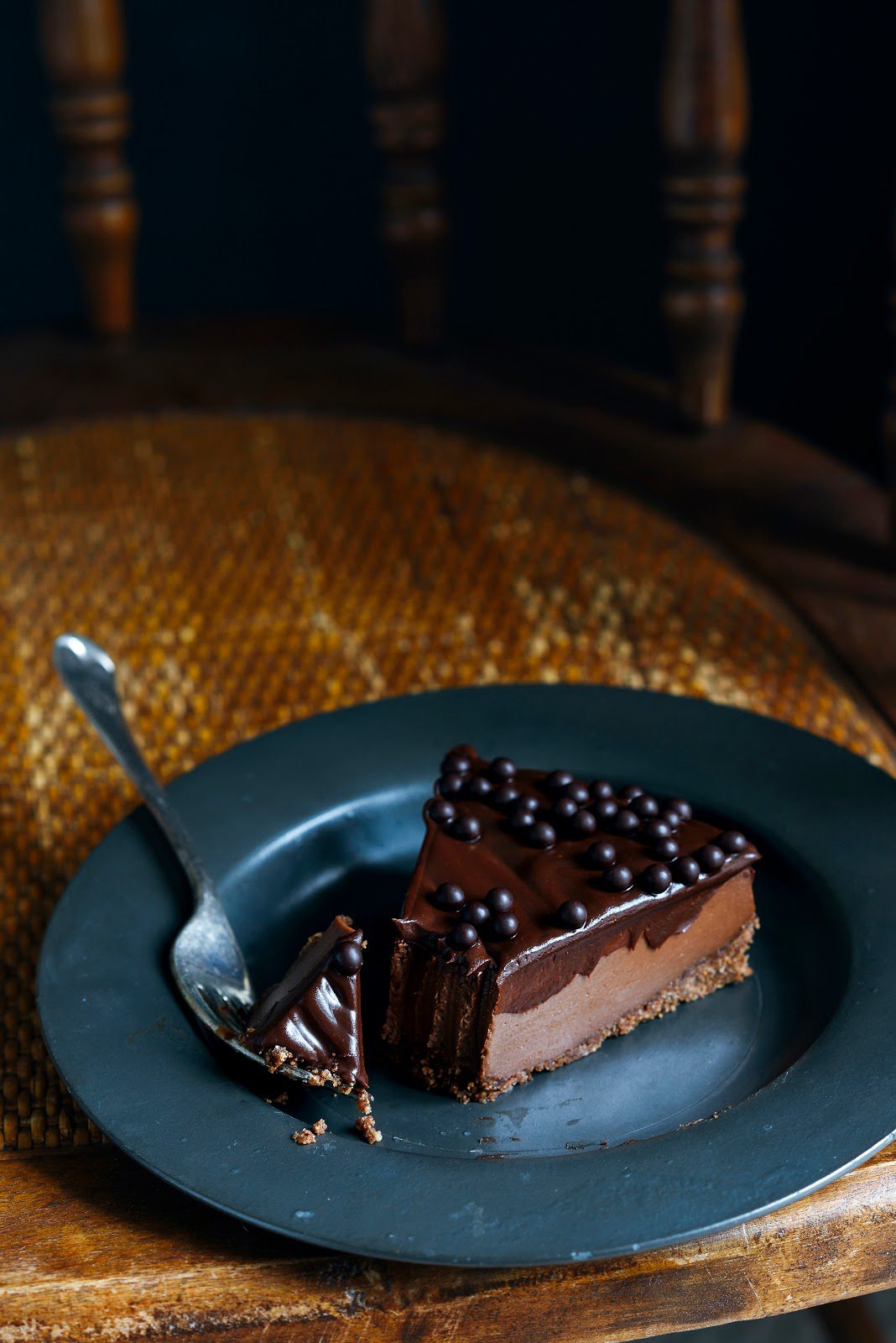 Goooood morning, crikey it feels like it's been ages, but perhaps not that long (only a week!) – and I am happy to say I have five recipes lined up ready and waiting, so plenty more to come over the next little while. This is one I put together for the Dish magazine website, and it does seem to have gone rather well, what with the allure of Nutella and the ease of making a cheesecake with no baking required. The thing to know is this is a subtle Nutella flavour, (basically if you want hard-core Nutella as your dessert then you probably just need to hand around small jars of Nutella with spoons), instead it is rich, luscious, soft and chocolatey with a hint of tell-tale hazelnut – phwaor did I mention rich? It is super easy to make, and looks pretty damned impressive. If you give it a whirl just take it out of the fridge a good half hour before serving so that it is at it's luscious best.
And in other news – God anyone else completely over the American election…how can a country with so many people end up with the ghastly Trump and Clinton as their options!? The nature of campaigning is so ugly too – it's all about deciding who is worse than the other…
On the upside the lovely Henry and Rich are going well 🙂 Pog is nicely settled in his new flat and even planting out the garden while Rich is on the home stretch to uni exams and the end of year. Fingers crossed Rich and I will be able to co-ordinate ourselves to get over and pay Henry a visit in Melbourne before Christmas as he will be staying there (for work) over the festive season – and having Christmas with the gorgeous Will and his family. Woah – not sure how I am going to cope without having my babies together for Christmas, I'll have to think of some new traditions to create for a new era 🙂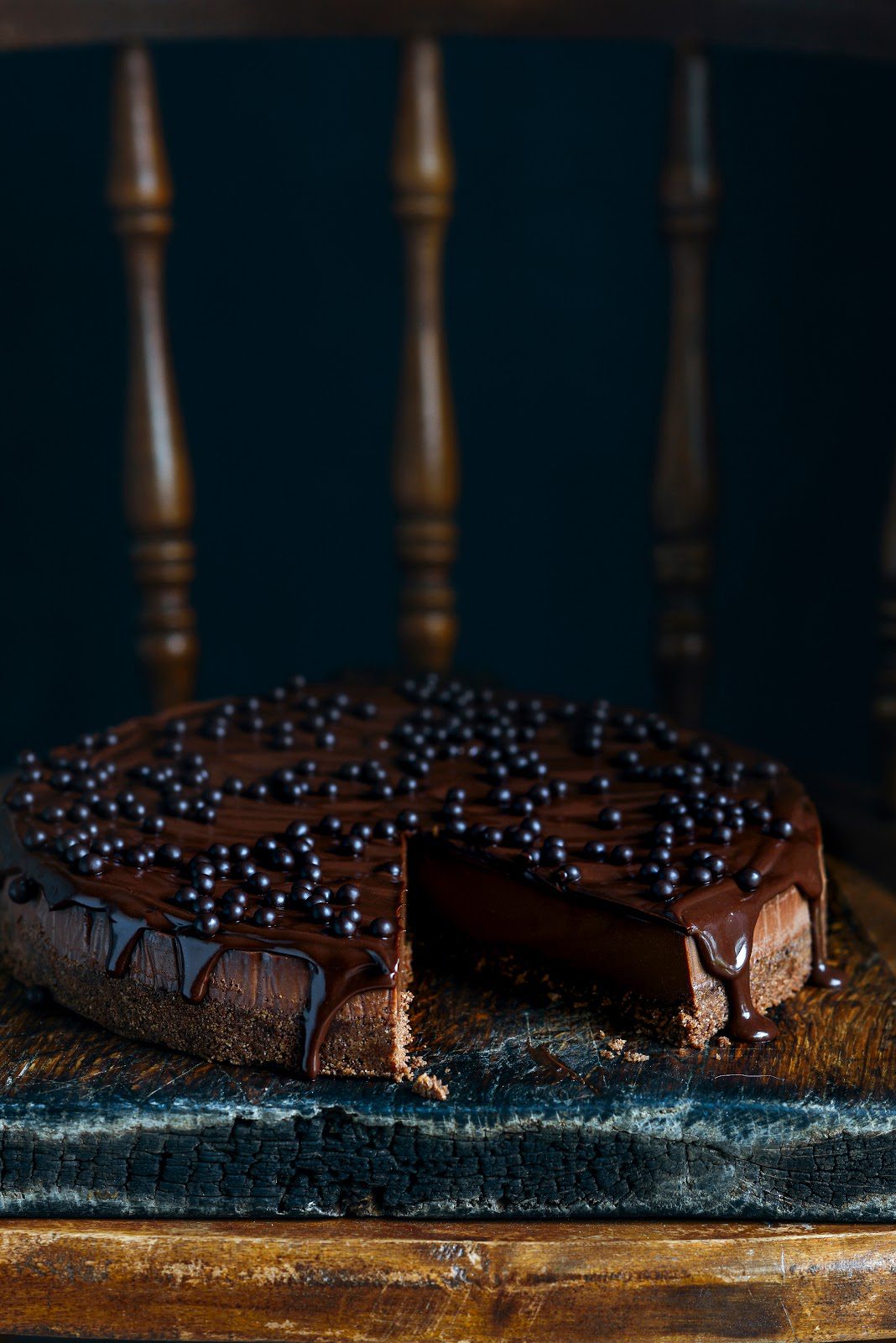 200grams digestive biscuits
50grams ground hazelnuts
80grams melted butter
1 tablespoon dark Dutch cocoa
4 sheets Equagold Fine Leaf Gleatine Gold Grade
2/3 cup cream
70grams dark or milk chocolate, chopped
500grams cream cheese at room temperature
400gram jar of Nutella
Line the base and sides of a 22cm removable base spring tin with baking paper. Whiz the biscuits in a food processor to form fine crumbs. Add the ground hazelnuts, melted butter and cocoa and whiz again until the mixture looks slightly moist and a little clumpy. Tip the crumbs into the prepared tin and use the back of a tablespoon to press it firmly into place. Wipe out the food processor. Refrigerate the base for 30 minutes. Put the gelatine sheets in a bowl of cold water to soak (I find it easiest to chop them in half) for 5 minutes. While they are soaking microwave the cream until hot but not boiling and add the chopped chocolate. Let it sit for a minute or two then whisk until smooth. If necessary give it another quick 20 seconds in the microwave. Roughly chop the cream cheese and put it in the clean food processor with the entire jar of Nutella! Squeeze the excess water out of the gelatine and whisk into the hot chocolate cream mixture until the gelatine is fully dissolved. Add to the cream cheese and whiz until smooth. Pour the filling onto the base and refrigerate for 7 hours or up to two days in advance.
200mls cream
140grams milk or dark chocolate, roughly chopped
1/4 cup Valhrona dark chocolate pearls to decorate
Melt the chocolate into hot cream in the same way as before/above. Whisk until smooth then allow to cool at room temperature until a very thick pouring consistency. Pour the desired amount over the cheesecake and decorate with chocolate pearls about half an hour before serving. (You may have a little chocolate ganache left-over to serve on ice cream – it stores really well in the fridge.)