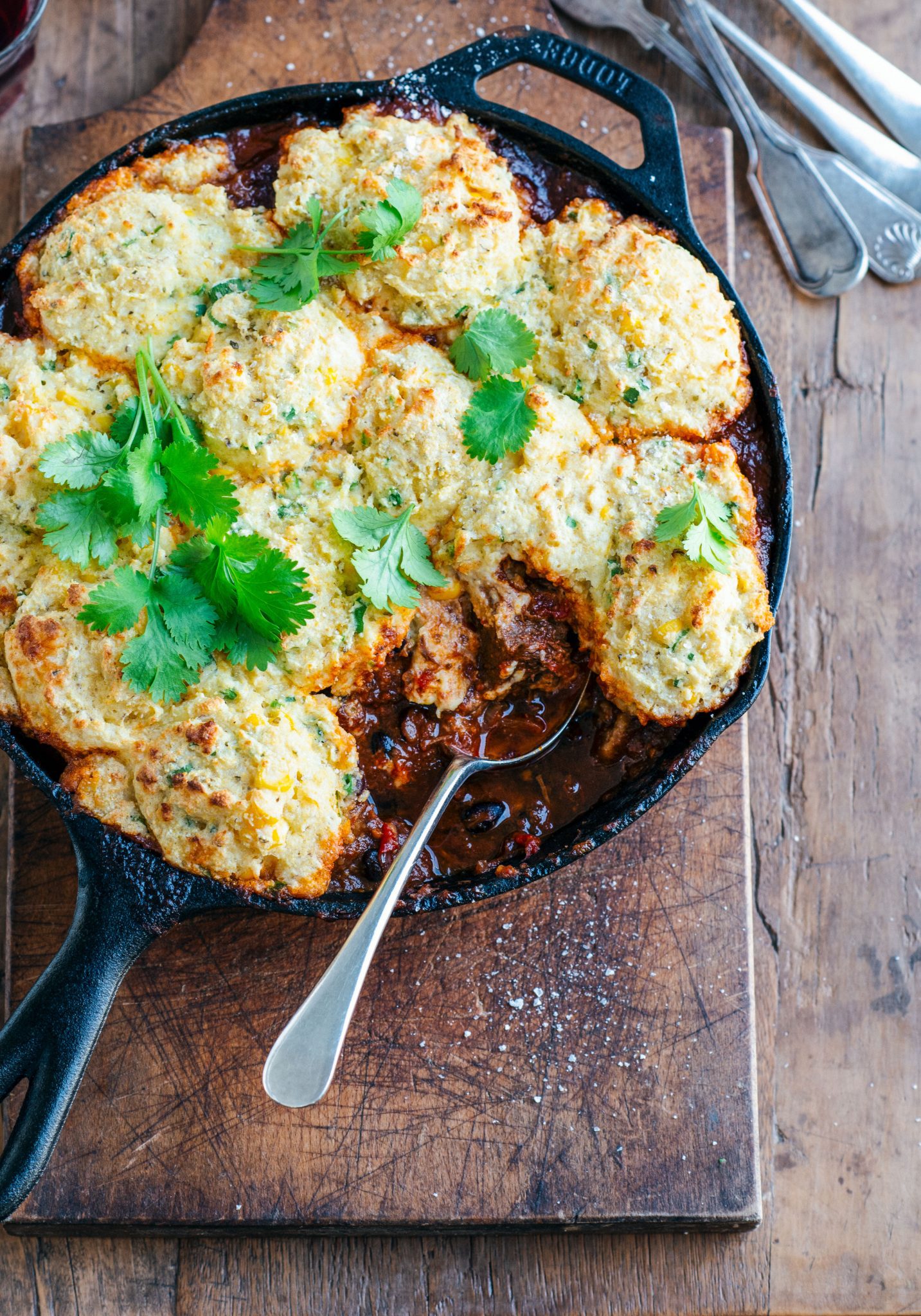 Goooood morning and welcome to my Beef Brisket extravaganza…but first, crikey, life is a constant changing beast isn't it? When I first moved into my new house in May last year, I thought of it as my 'single-chick' abode, small and easy-care, close to great bars and restaurants etc etc. It was bloody perfect while I got my feet under the desk at my new job as ed at dish (best job ever btw). Any waaaaay, a few months later the delicious Pog moved up to Auckland for four months for an internship and some rent-relief, and from the start of 2020 my darling Hoob moved in too, having spent some time on Waiheke. Soon Henry will return to Welly for his final year at uni, but Rich is staying on while he gets his new life in the big smoke under way. After 3 1/2 years totally solo I am readjusting my brain to remember how this all works…do we have milk/loo paper/chocolate/gin?! Shall I listen to my music on my headphones? Can we agree on something to watch on TV? (Greg Davies and Taskmaster, you are a life-saver). Add to the mix Pog's gorgeous new man Rory – and the result has been many hilarious, laughter and banter filled nights, enjoying a few drinks and meals, seated around the outdoor table (Auckland summer – welcome to the party).
With Rory here rounding out the numbers, I have had the perfect audience for my brisket experimenting – with thanks to my mates at Silver Fern Farms. If you are a long-term blog follower, you'll know how much I love a good slow-cook, any situation where you can do prep in advance, then bung it all in the oven and forget about it gets my seal of approval. Anyhoo, if you caught my chat with Jesse Mulligan on the radio the other week, you would have heard me advocating for the thoughtful consumption of meat – Silver Fern Farms provide such a great option here with all grass-fed, pasture-raised product and zero hormones. The brisket I used also comes in new packaging (shown below), using cardboard from sustainably managed forests and controlled sources – good stuff. The two recipes here are both perfect to enjoy on a late-summer's evening, the first, pulled brisket sliders or burgers, tender beef, slathered in smoky barbecue sauce, served up in a brioche burger with a good helping of crunchy slaw. Next up is my take on a Mexican-flavour inspired stew, with tender beef cooked in tomatoes, chipotle sauce, orange juice (game-changer – and picked up by Henry 'the nose' before he'd even taken a bite) and black beans topped with corn and chilli-spiked polenta dumplings. Phwoar. Bloody delicious if I say so myself.
So. Life is busy but great and I have no doubt it will keep changing – hope yours is in a good bit, and I'll see you here again soon!
pulled brisket burgers
serves 6
1 tbsp olive oil
1/4 cup brown sugar
1 tbs cider vinegar
2 tbs bourbon
1 red chilli, roughly chopped
2 tsp dried oregano
1 tsp sea salt
2 packets Silver Fern Farms Beef Brisket
1 1/2 cups barbecue sauce (homemade or your favourite commercial brand)
1/2 cup water
to serve:
6 brioche burger buns
1 1/4 cups grated cheddar cheese
3 cups coleslaw
1/2 small red onion, finely sliced
1/4 cup coriander leaves
1 avocado, halved and sliced (optional, but recommended)
1/2 cup good quality mayo
Heat the oven to 210˚C and brush the base of a small oven proof pan with olive oil and put it in the oven to heat up. Put the brown sugar in a small food processor with the vinegar, bourbon, chilli, oregano and sea salt. Whiz to form a paste, then brush over the two pieces of Beef Brisket. Pop them into the hot pan and pop in the oven for 5 minutes. Remove from the oven, and reduce the oven temperature to 130˚C. Whisk 1/2 cup of the barbecue sauce and water together and pour over the brisket. Wrap the dish tightly in a double layer of foil and cook for 5 hours. Remove the foil and pour over another 1/2 cup barbecue sauce and cook, uncovered for half an hour. Remove from the oven, use two forks to shred the meat and pour over the remaining barbecue sauce to serve.
To serve, divide the cheese between the brioche burger bases and grill until golden and melted. Top the bases with pulled Beef Brisket, slaw, red onion and coriander and avocado (if using). Smear a decent blob of mayo on each burger lid and top – then dig in!
slow-cooked mexican-style brisket stew with polenta & corn dumplings
serves 6
3 tbs olive oil
2 packets Silver Fern Farms Beef Brisket
1 red onion, halved and sliced
1 red capiscum, sliced
5 cloves garlic, crushed
finely grated zest and juice of 1 orange
400g tomato passata
400g can cherry tomatoes
1/3 cup chipotle sauce
2 tsp sweet smoked paprika
1 tbsp dried oregano
sea salt & freshly ground black pepper
400g can black beans rinsed and drained
1/4 cup picked coriander leaves to garnish
polenta & corn dumplings:
1 cob corn
1 cup self-raising flour
1 tsp baking powder
3/4 cup quick cook polenta
1 cup grated parmesan
1 green chilli, finely chopped
1 tbsp dried oregano
1/4 cup finely chopped spring onion
1 1/4 cups buttermilk
Chop the Beef Brisket into 4cm pieces. Heat 1 tablespoon of the oil in a large heavy based pot and sear the brisket for a minute each side, in batches, until browned. Remove from the pot, add the remaining oil and cook the onion and capsicum over a medium gentle heat for 5 minutes. Add the garlic, zest, juice, passata, tomatoes, chipotle sauce and spices. Bring to a simmer, add the brisket, cover and cook over a gentle heat (only just simmering) for 6 hours, stirring occasionally. Remove the lid, add the black beans and cook a further 45 minutes uncovered. Heat the oven to 180˚C, top the brisket with polenta & corn dumplings (you can transfer it to a deep cast iron frying pan first if desired), and cook 25-30 minutes until the dumplings are golden. Garnish with coriander leaves to serve.
For the dumplings, cook the corn in boiling water for 7 minutes. Drain, cool, then slice off the kernels. Put the flour, baking powder and polenta in a mixing bowl, season well with salt and pepper and whisk to combine. Add the parmesan, chilli, oregano, spring onion, corn kernels and buttermilk. Stir until fully combined. The easiest way to form the dumplings is to scoop out balls with an ice-cream scoop – and plop directly onto the stew before the final phase of cooking.