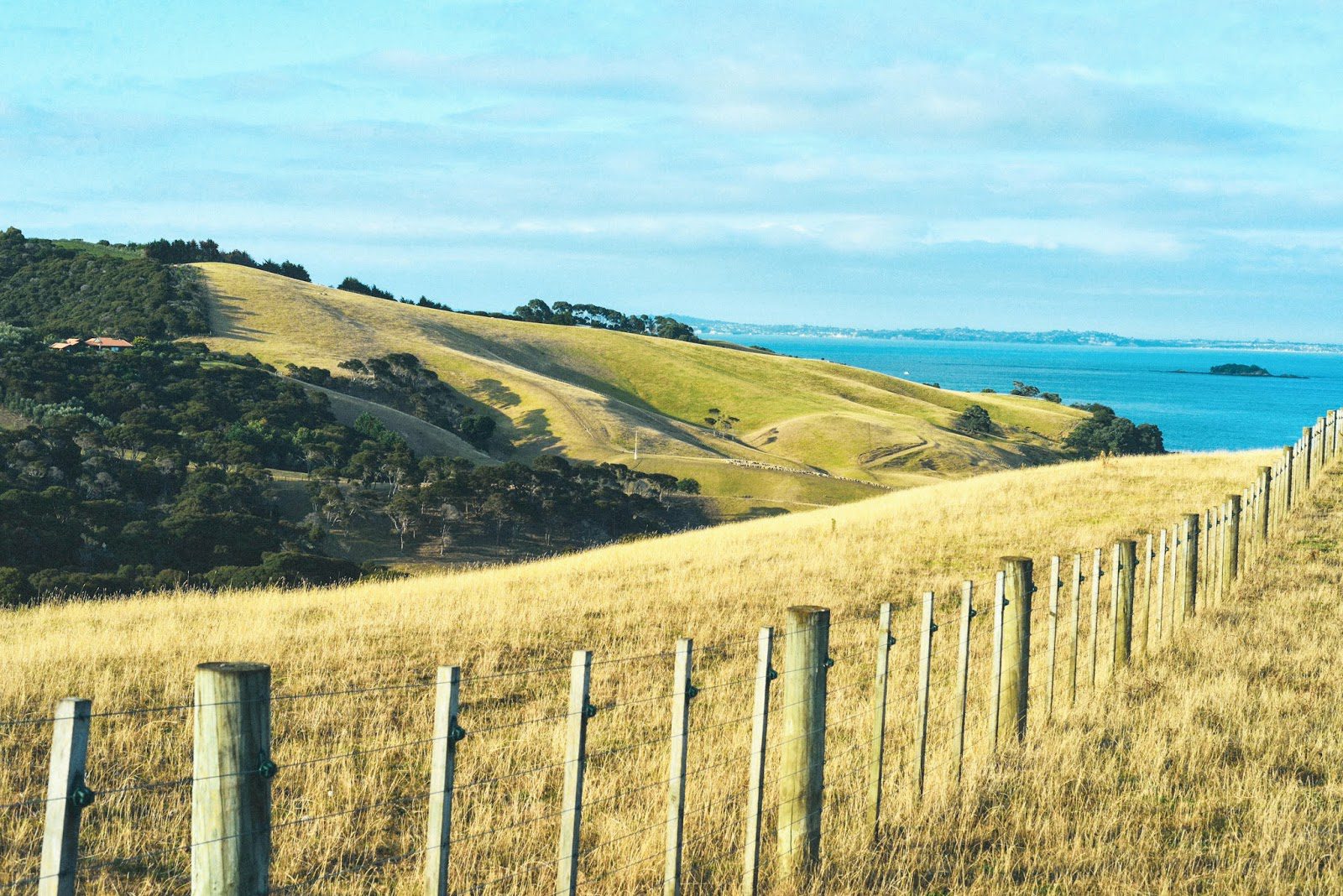 Hi! As you will know if you are a regular visitor to this blog, I don't usually get very wordy – I really just like to deliver you my recipes with pics as good as I can make them without boring you too much! Today though, I thought I might bore you a little (haha – hope not!!!) with a wee spiel on the place I am always disappearing to, Waiheke Island, a magical piece of paradise in the Hauraki Gulf, about 18km from Auckland.
Waaaay back when the boys were very little Nick and I came out for a weekend on the island and spontaneously, and madly at the time, bought a small section in Oneroa. We built a modest bach on that spot and happily holidayed here for the next 14 years. Then (3 years ago this month) I had a malignant melanoma diagnosed on my abdomen, which was successfully removed, but consequently Nick and I had a total 'f*ck it' moment (excuse the language, but that's totally what it was), and did four things all at once – sold our little beach house, bought 15 acres of bush, grape vines and land on Waiheke, sold our house in Auckland and downgraded to a smaller one in a subdivision with the long term plan of building our dream home here. It was the best decision we have ever made. (We did it all in 2 months at the end of 2011!)
We have plans constantly swirling in our heads of how we would like to build, but that is still a few years away, once the gorgeous Richie has finished at school and headed off to university. In the meantime we 'glamp' with two tiny one-bedroom cabins plonked on the land with a sectioned deck and over-hang roof. We bathe in an outdoor shower, cook on the barbecue, wash the clothes in the outdoor sink and our 'ablutions block' comes complete with a worm loo (sounds worse than it is – no worms visible!!!).
When I am here the rhythm of my days is always pretty much the same – waking to the sounds of sheep bleating and baaing, a cacophony of birds competing in the morning chorus and the loud buzz of cicadas with the occasional cricket chirrup and rabbit scampering off into the bush. Once I have deposited Nick and Rich (no more Henry now he is at uni in Wellington. Sniff.) at the ferry for their 35 minute morning commute to Auckland I grab the dogs' leads and we head out for an hour's coastal tramp. Maggie the mad Westie is always chomping at the bit, while Dougie the neurotic Border Terrier, sometimes starts by being ever so slightly dragged…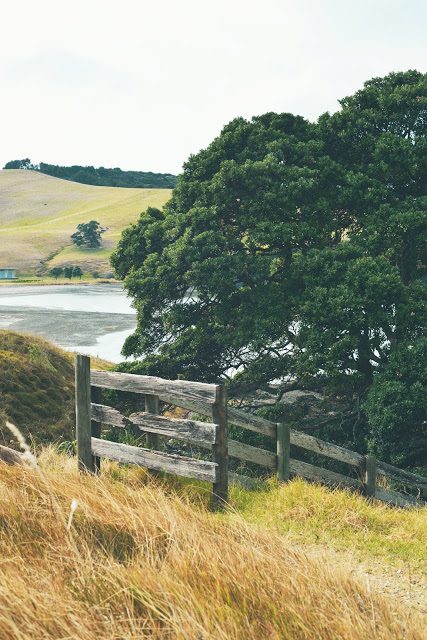 Past vineyards and olive groves we trek down to the sea then tramp around the coast until we hit the native bush. We emerge legs a wee bit on the tired side to climb the last hill home panting all the way (me included). Once the dogs are fed and watered I luxuriate in the big outdoor shower before sitting down with a coffee to stare at the view for half an hour. Thank you Nespresso – you are one of the true luxuries of our camping experience.

From then it's mundane jobs like washing the clothes in the outdoor sink, rinsing them in a bucket before wringing out and hanging. Then it's off to the dear old ramshackle library, about to be superseded by a beautiful big new one, to use their kindly provided free wifi. Then onwards to the local shops, a motley mix of gorgeous home wares cheek-by-jowl with touristy knick knacks, fabulous eateries and tourist cafes, the local book shop and the wonderful whole foods fruit and vege shop. Local Waiheke island producers supply a range of beautiful produce, from olive oil to wine, cheeses to honey, breads and preserves.
The rest of the day seems to pass quickly as I potter about and plan the evening meal, and before I know it I'm collecting the guys from the wharf and we're settling into the evening by candlelight. The dogs are tied to long ropes to stop them disappearing once the bushes start rustling with inviting evening noises and if there is not a puff of wind, we might light a small fire in the brazier. The other night was totally magical, a super-still, clear night, stars ablaze, fire burning low and Nick, Rich the dogs and I snuggled up in bean bags with a glass of red wine watching The Best Exotic Marigold Hotel DVD on my laptop. Heaven.
It's little wonder that after a few days here I feel totally rejuvenated, head brimming with recipes I want to make and photograph instantly, loathe to go back to the city but hanging out to get my hands on the kitchen. Its' a always a monumental pack-up as my island 'kitchen' is a series of big black plastic bins, all assigned their contents – plates and crockery, glassware, pantry, pots and pans etc. These all get repacked, locked up in the shed and after a final sweep I'm off to the car ferry via the tip. That's me tomorrow (whoops, now three days ago!!!), back to Auckland and looking forward to making you a recipe that I hope will be Waiheke on a plate!
If you've managed to read all the way down to here – (yay!) bonus beach picture!!! I promise the next blog post will be back to normal with more recipes coming this week 🙂