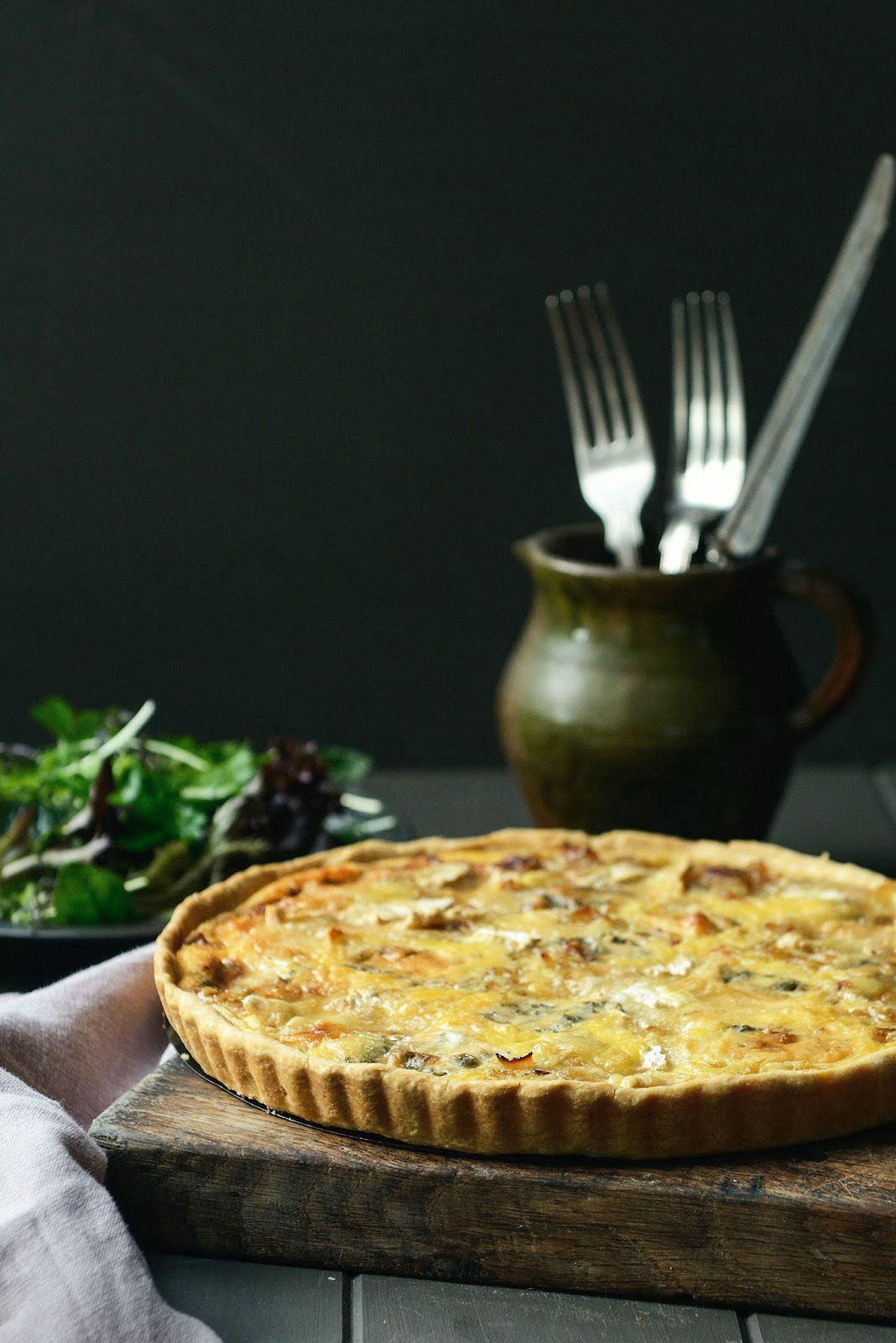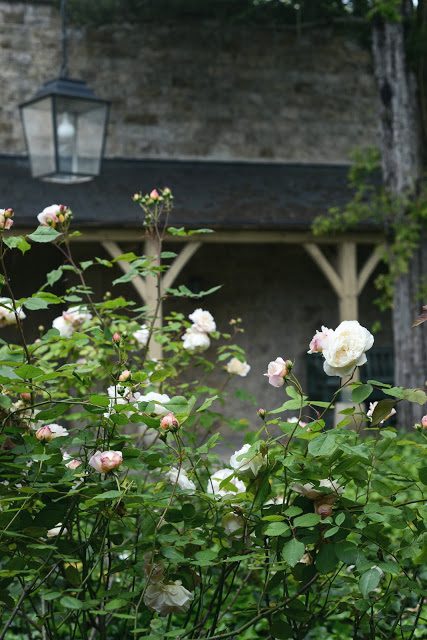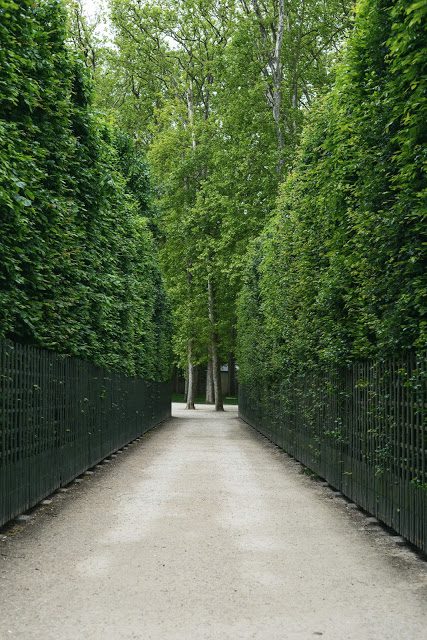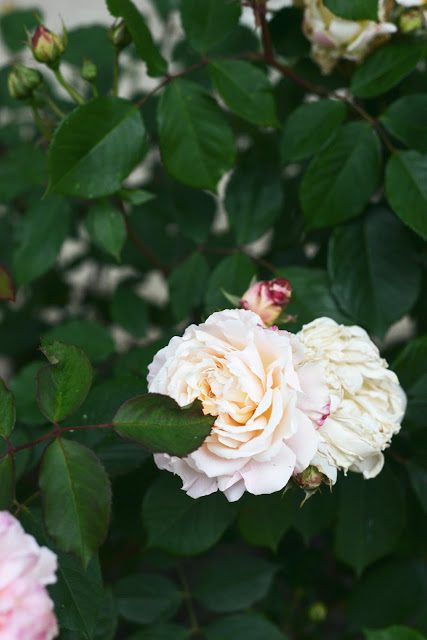 Sunday Night Pancetta, Onion and Three Cheese Tart
I can't believe we have been home from our big trip for over three weeks now – argh – back into normal life with a thump. The lovely Henry is still on university holiday and it is fabulous to have his cheery self around, whilst Rich has been flat out rehearsing and performing in the school musical – playing the all-signing, all-dancing lead role of Joe Casey in Our House. The show ran from last Wednesday to Friday, so the knee that he dislocated at rehearsal a few days before (yep, can't even think about it) was strapped up tight – thank God no one wished him 'break a leg' for the show! He was awesome in the role, and as usual with the boys, I was pretty much exploding with pride. The next big thing now will be his tonsillectomy tomorrow, something neither of us is looking forward to…
Anyhoo, as I will be playing nurse for the week, I thought I would quickly get this wee gem of a tart up on the blog for you. As you may know I am something of a tart fiend (must count how many there are on the index page…) and this one is perfect for an easy lunch, picnic or Sunday night dinner. There are several things I love about it – firstly it is the ideal way to use up bits of leftover cheeses that have been bought for entertaining, you know the little odds and sods of different bries, blues and camemberts that end up hanging around in the fridge for days after the event! Secondly, you can really just throw it together and thirdly, you can make it in advance for no fuss dining later. On a final note it is also bloody delicious, and unbelievably rich, so you only need a tiny wedge with a big mound of green salad for total satisfaction! The pics today are from Versailles taken on our trip to Paris, as you can see it was an overcast, grey day with spring still just thinking about arriving – this tart would have been the perfect picnic food for our visit!
Pastry:
3/4 cup plain flour
pinch salt
50g chilled butter, chopped into cubes
1 egg yolk
2 tbsp chilled water
1 tbsp olive oil
1 tsp butter
2 medium onions, peeled and finely sliced
2 cloves garlic, crushed
100g pancetta, chopped into lardons
sea salt and freshly ground black pepper
2 tbsp dry white wine
2/3 cup cream
150g left over soft cheese – I used a soft blue, and two different types of brie
3 eggs
1 egg yolk
Whiz flour, salt and butter in a food processor until it looks like breadcrumbs. Add egg yolk and water and pulse until it forms big clumps. Tip out onto a lightly floured bench and squish together. Pat into a flat round, cover in plastic wrap and leave to rest in the fridge for at least half an hour. After half an hour roll out into a circle large enough to press into a 26cm tart tin with a removable base, with at least 2cm of pastry coming up the sides. Chill in the fridge.
Heat oil and butter in a fry pan and fry onion, garlic and pancetta
over a medium heat for 10 minutes or until onion is soft and golden. Add
sea salt and freshly ground black pepper with wine and simmer for 5
minutes until the wine has totally reduced. Chill in the fridge for 20
minutes.
Preheat oven to 190˚C (375˚F). Line pastry tart with baking paper and baking beans or weights and bake for 12 minutes. Remove paper and beans and cook pastry a further 5-7 minutes or until lightly golden.
Spread onion and pancetta filling over pastry in tart tin. Whisk eggs and egg yolks with cream. Break or cut cheese into 2-3cm pieces and dot onto onions in pastry shell and reduce oven to 170˚C (360˚F). Pour egg mix into tart and bake for 35 minutes until pastry is richly golden and the filling is set. Leave to sit for 10 minutes before serving with a simple green salad, dressed with a white balsamic and extra virgin olive oil vinaigrette. Serves 6 for lunch and 4 for dinner.
An extra note here on the cheese – I have made this three times now and each time with different cheese combinations, and from experience I would err on the side of caution with any really strong blues – I would use those judiciously and aim for more creamy blues with bries and camemberts as the pungent blues can overtake the whole thing.