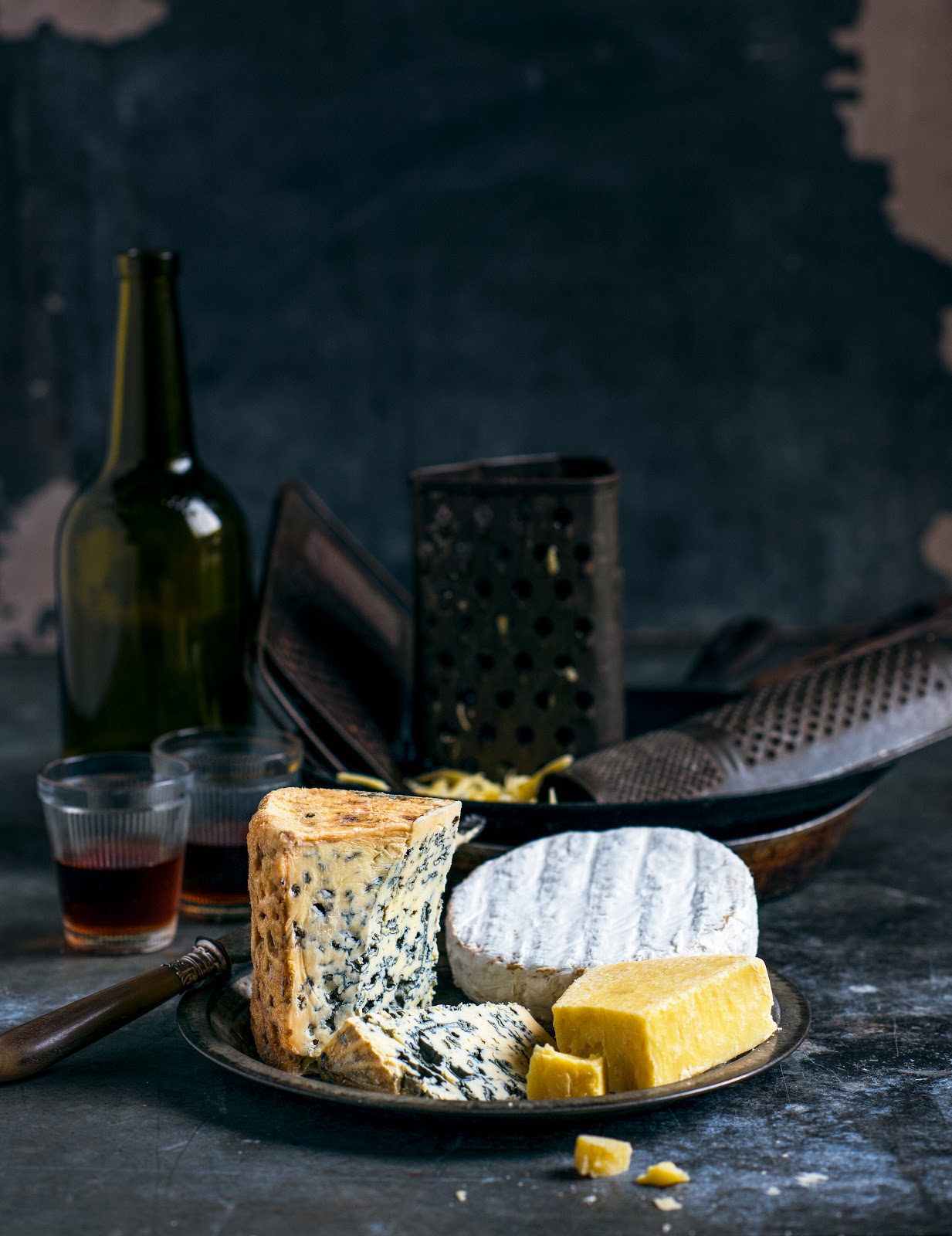 Fridaaaaay! Yay – and finally a beautiful blue-sky day in Auckland – fantastic! Today's recipe is for a crispy thin-based pizza loaded with cheesy goodness then finished off with a little chilli kick, fresh peppery rocket and some fresh zingy lemon. It is a great vegetarian option, but for other suggestions you can also checkout my
super-green pizzas
,
asparagus and mozzarella pizzas, and smoked salmon pizzas with capers and dill, 
pizza with braised lentils hot smoked salmon and pea puree
,
prosciutto, mozzarella and basil pizza
,
mushroom pizza for two
,
Moroccan pumpkin and eggplant pizzas with dukkah
, or 
Waiheke pizza with figs, grapes, blue cheese and prosciutto
! Woah I had no idea I had done so many pizzas 🙂 Whatever way you like your pizza, hopefully you'll find some inspiration here for the weekend.
In other news – I am about to start doing a wee bit of promotional work via the blog, my instagram account and Facebook page. No need to freak out – the blog is not going to be suddenly over run with pictures of branded packaging and me waxing lyrical about a particular type of baking paper or can of chickpeas…rather I will be looking to work with brands with whom I have a real affinity. I can't stand fake bollocks, so there'll be none of that! To see more you can check out what I do here 🙂
….aaaaand Rich is home – yippeeeee! Well I say 'home', actually last night he spent the night with mates at Omaha, but he is in this city. Every time I see him I get a bit of a shock – his hair is so long, and he is so bloody man-sized, I can't believe he is my baby. Meanwhile Henry is recovering from his lurgy and back hard at work. Right well that is enough words from me, but before I go, I don't know if you have a minute, but if you fancy Saveur are currently running their annual blog awards, details here.
So many links today, it's a link-fest! Have a great weekend 🙂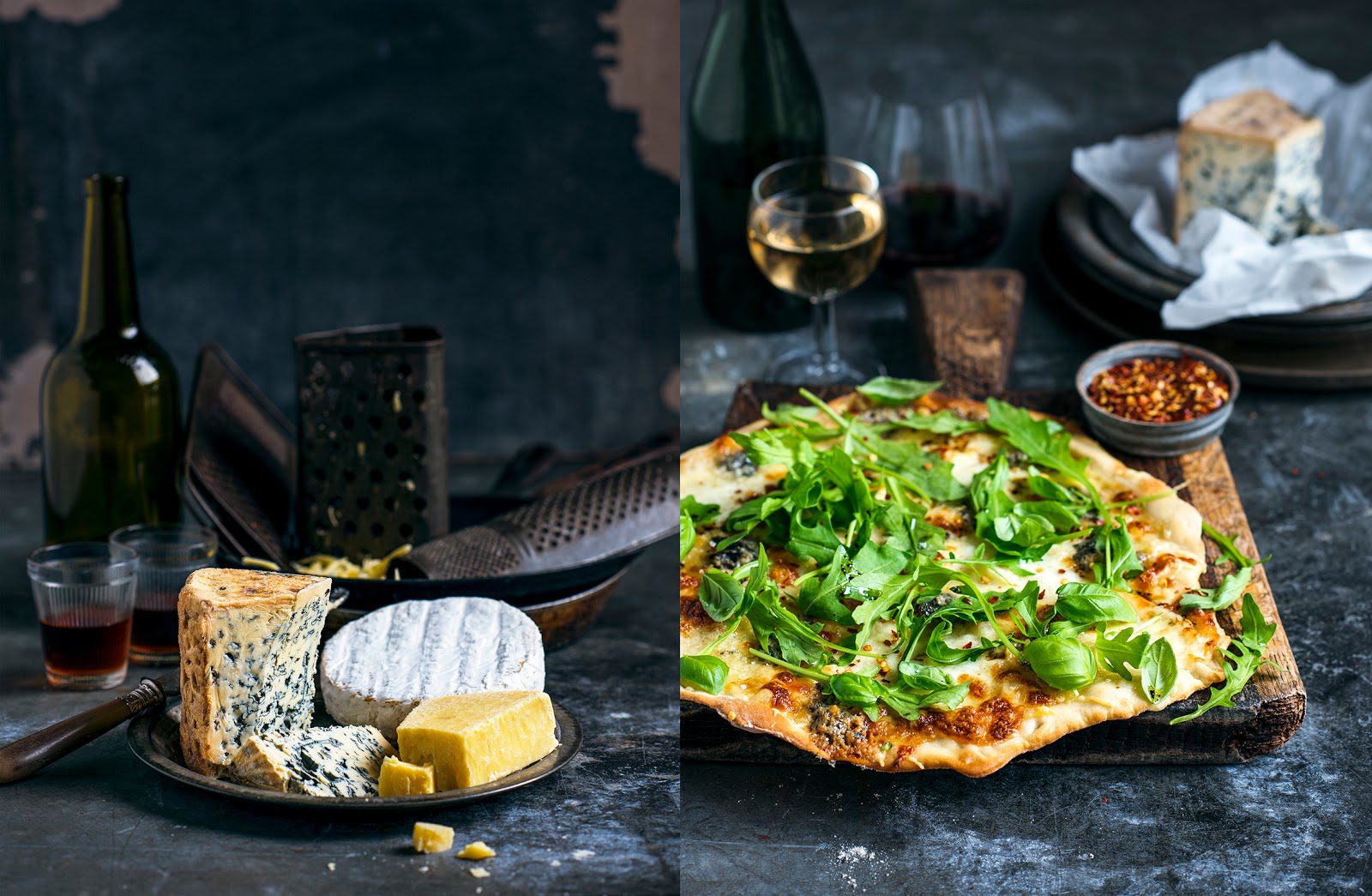 2 good quality thin pizza bases (feel free to make your own with my recipe here)
2/3 – 1 cup grated Parmesan
2/3 – 1 cup grated mozzarella
finely grated zest of a lemon
125g fresh buffalo mozzarella ball, torn into chunks
80g blue cheese such as gorgonzola, torn or chopped into 2cm pieces
1 teaspoon chilli flakes
2 cups wild rocket leaves
1/3 cup basil leaves
2 teaspoons extra virgin olive oil
1 teaspoon lemon juice
Preheat oven to 210˚C and put two oven trays in to heat up. Sprinkle Parmesan, grated mozzarella and lemon zest over bases. Top with buffalo mozzarella and blue cheese pieces, and sprinkle with chilli flakes. Bake in the oven for 7-10 minutes or until golden and bubbling. Toss rocket with olive oil and lemon juice and pop on hot pizzas with the basil leaves. Season with a few sea salt flakes and a good grinding of black pepper. (I am giving you a bit of leeway with the amount of cheese you like to use – the thing that makes it special is the combination of cheeses with the little kick of chilli, bitterness of rocket and zing of lemon 🙂 ). Serves 2-4 depending on appetites, and the recipe can of course easily be doubled!