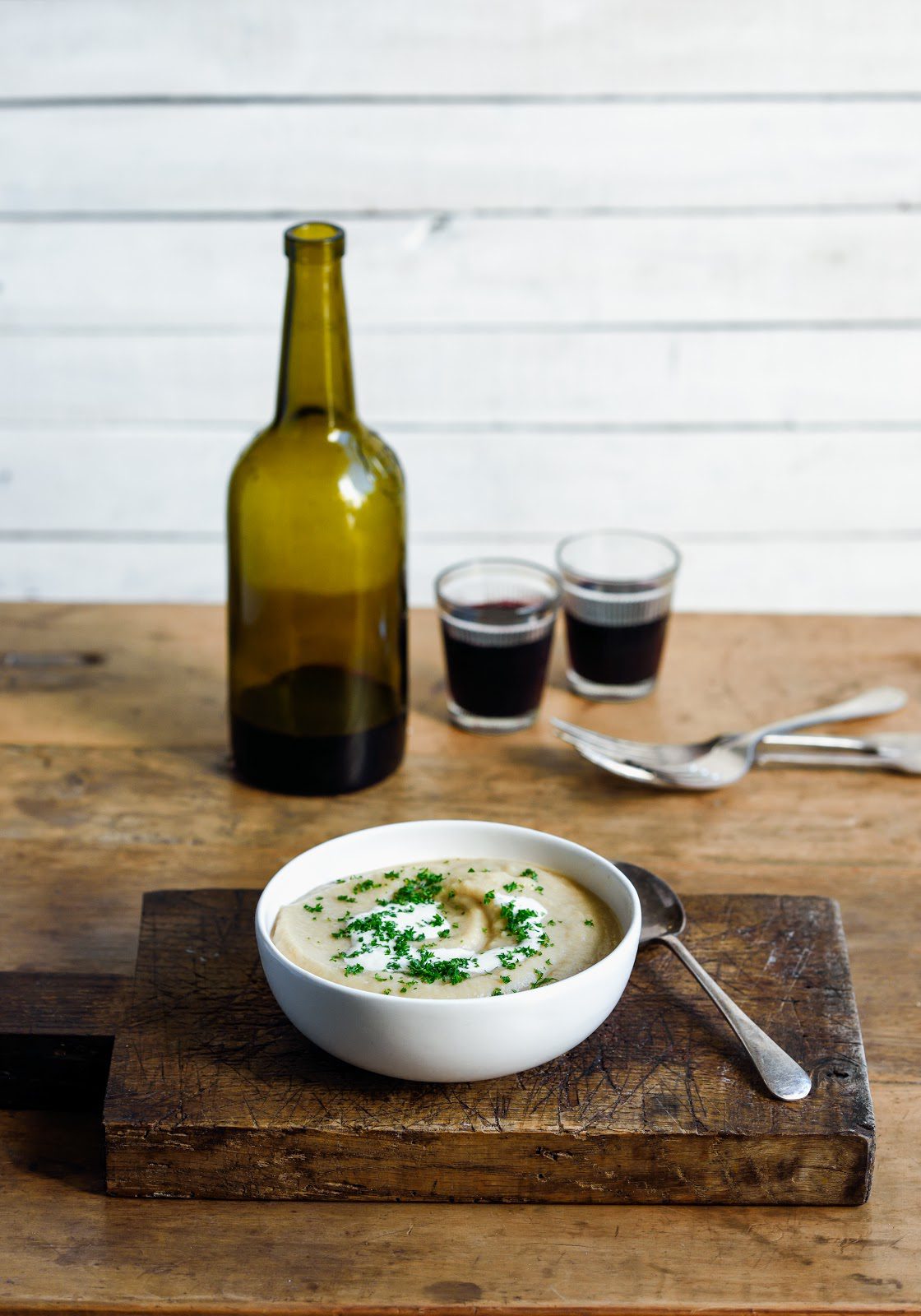 Helloooo – God it feels good to be back into the swing of things, getting blog posts done, actually doing a bit of house tidying, and generally speaking not working every single minute of every day…well not quite any way! Today's recipes are two I put together for Fairfax – a gentle, creamy celeriac and cauliflower soup and richly indulgent gruyere cheese and bacon tart. They are both bloody good, eaten either individually or together, but that tart…I usually give a lot of food away so that it doesn't go to waste, but I sliced the tart into wedges and froze it to make about seven dinners for myself! The pastry can seem like a bit of a nightmare while you are making it and wrangling it into the tin – but I promise you it's worth it 🙂
Meanwhile not much else to report. Henry and Will are ticking along with daily life in Melbourne, and Hoob is counting down to his next semester break in Wellington. I am really getting to the tail-end of book production with the final read-through next week – then, files will be uploaded, plotters out, approved (I hope without too much issue) and onto printing. I can't quite believe it's almost done! Any hoo – the wind is howling around outside but it's time for me to haul arse out of bed and take the dogs for a walk (and me too). Don't forget if you're a regular visitor (or a new one – welcome!), you can always say hi here on the blog, or pop in over at my Facebook, Pinterest or Instagram. See you again soon…
Celeriac and Cauliflower Soup:
1 tablespoon olive oil
1 tablespoon butter
1 onion, chopped
300 grams peeled, trimmed and chopped celeriac
(You may need a small sharp knife to peel the celeriac rather than a vegetable peeler)
sea salt and freshly ground black pepper
600 grams cauliflower, cut into small florets
1 litre good quality chicken stock
½ cup cream
3 tablespoons finely chopped parsley
Heat olive oil and butter together in a large pot. Add onion and celeriac, season with sea salt and freshly ground black pepper and cook over a medium heat, stirring occasionally, for 12-15 minutes until just soft. Add chopped cauliflower and cook a further 5 minutes. Add chicken stock, bring to a boil, then reduce to a simmer and cook for 35 minutes. Add ¼ cup cream and whiz with a stick blender until smooth. Serve with a drizzle of remaining cream and a sprinkling of parsley. Makes 7 cups.
Bacon and Gruyere Tart:
1 tablespoon olive oil
250 grams streaky bacon, sliced
1 onion, chopped
1 cup + 2 tablespoons cream
110grams butter, chopped
1/3 cup finely grated parmesan
1 1/3 cups plain flour
2 egg yolks
1 onion, chopped
¼ cup whole milk
3 whole eggs
100 grams grated Gruyere
2 tablespoons finely chopped parsley
Heat olive oil in a large frying pan and cook bacon for 3-4 minutes until getting a little crispy. Add onion, and cook together, stirring for a further 8-10 minutes until the onion is soft. Add 2 tablespoons cream and stir to dislodge any flavourful bits sticking to the pan. Remove from the heat and leave to cool.
For the pastry, pulse the flour, butter and parmesan in a food processor until the mix resembles fine breadcrumbs. Add one egg yolk and 2-3 teaspoons water and pulse to combine. Tip out onto the bench and press together into a dough round. Wrap in plastic wrap and chill in the fridge for 10 minutes. Preheat the oven to 180˚C . When the pastry has rested, roll it out on a lightly floured bench into a circle wide enough to line a 25cm loose-bottomed tart tin. Press the pastry into the tin and line the base and sides with baking paper and fill with baking beans or raw rice. Cook for 12 minutes, remove baking paper and weights, and continue cooking for a further 12 minutes while you prepare the rest of the filling.
Whisk remaining egg yolk with milk, eggs and remaining cream. Once pastry has cooked as decsribed above, sprinkle the base with half of the cheese, spread over onion and bacon mixture, top with parsley and remaining cheese and pour over whisked eggs and cream. Reduce oven temperature to 160˚C and cook a further 30-35 minutes until golden. Rest for 10 minutes before removing from the tin and serve with warmed celeriac soup or a small green salad. Serves 4-6