And now for my second decadent recipe in association with the good people at Breville – I have one of these magnificent Breville Smart Scoop Ice Cream Machines to give away, as well as a rich and dreamy dark chocolate ice cream recipe to share. I often make ice cream without an ice cream machine, but let me say that the Breville Smart Scoop did in fact take my recipe to the next level in terms of incredibly lush creaminess. It is quite a beast, and I expected to be intimidated when using it, but it was super simple – with a pre-cool function as well as 12 hardness settings you can create everything from sorbet to gelato. I am so excited to use it on a weekly basis over the summer months, and can't wait to create a whole lot more recipes for it – but I wanted to start with an absolute classic, rich, dark chocolate ice cream with a wee liqueur hit, scooped into dark choc-dipped waffle cones. Basically just pwhoar. (These would be great for NYE I reckon!) To be in to WIN one for yourself, all you need to do is comment below, telling me your favourite ice cream flavour – mine would have to be, (apart from chocolate of course), maple walnut; limoncello; liquorice and the classic vanilla bean. I will be drawing the winner on Thursday 20th December, and the prize will be on it's way on Friday 21st December. Huge congratulations to Louise Woolhouse, winner of the Breville Perfect Press – don't miss out on your chance to win!
…and in other news – you know what it's like in the run-up to Christmas – agggghh!? As well as having my darling Hoob here (and Pog for Christmas Day), I have been enjoying the odd catch up over drinks with old mates and heading out for a few very entertaining dinners. At this stage of the year, I feel so grateful to still be doing what I love, creating recipes and shooting foodie pics, particularly with the new book. It has been languishing for a while but I am poised and ready to get cracking on it over the summer – and so excited to share snippets of it with you in 2019. It is going to be the partner book to Coming Unstuck and I am loving the way they work together – I hope you will too. Right – one week 'til the big day, better get cracking…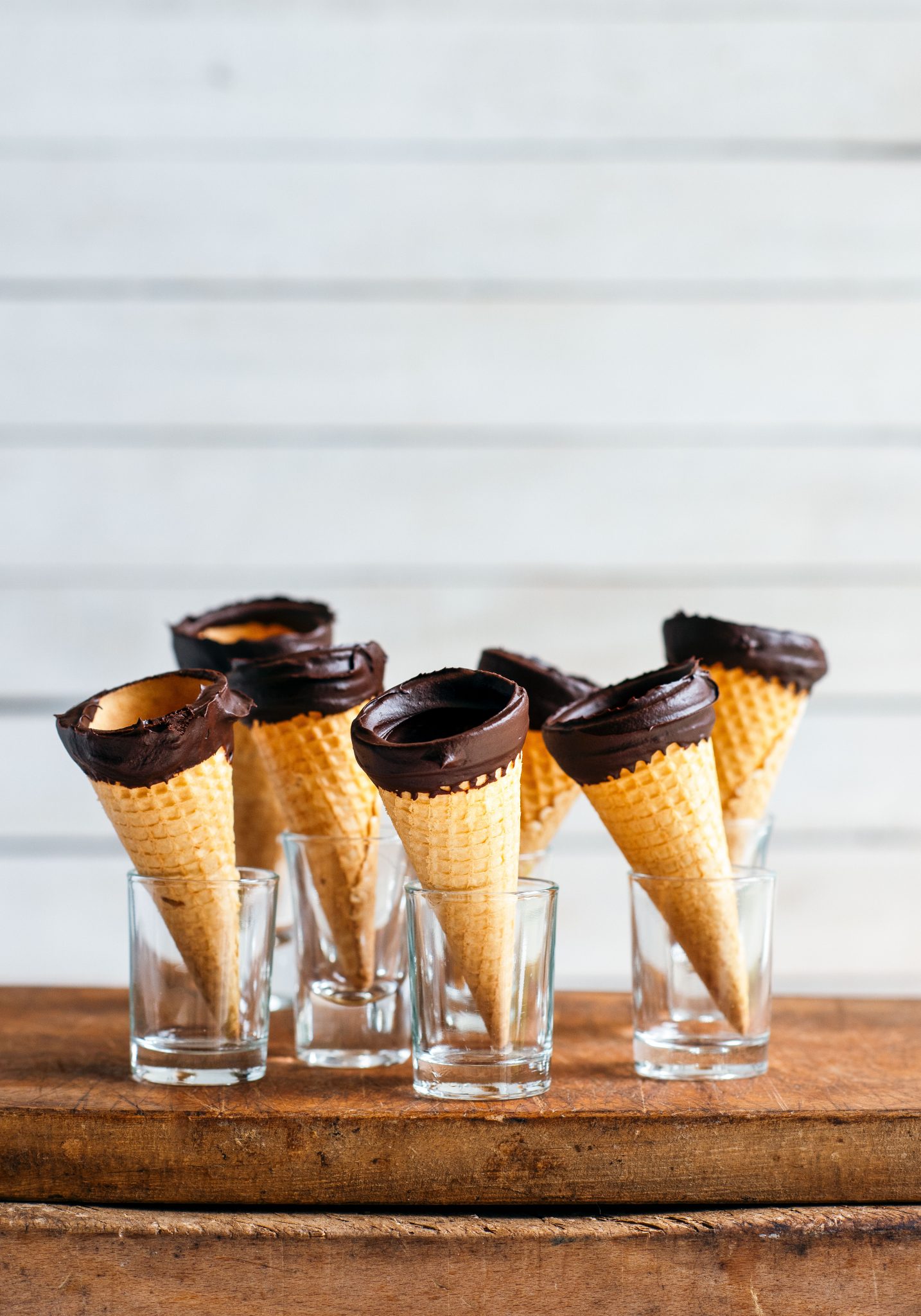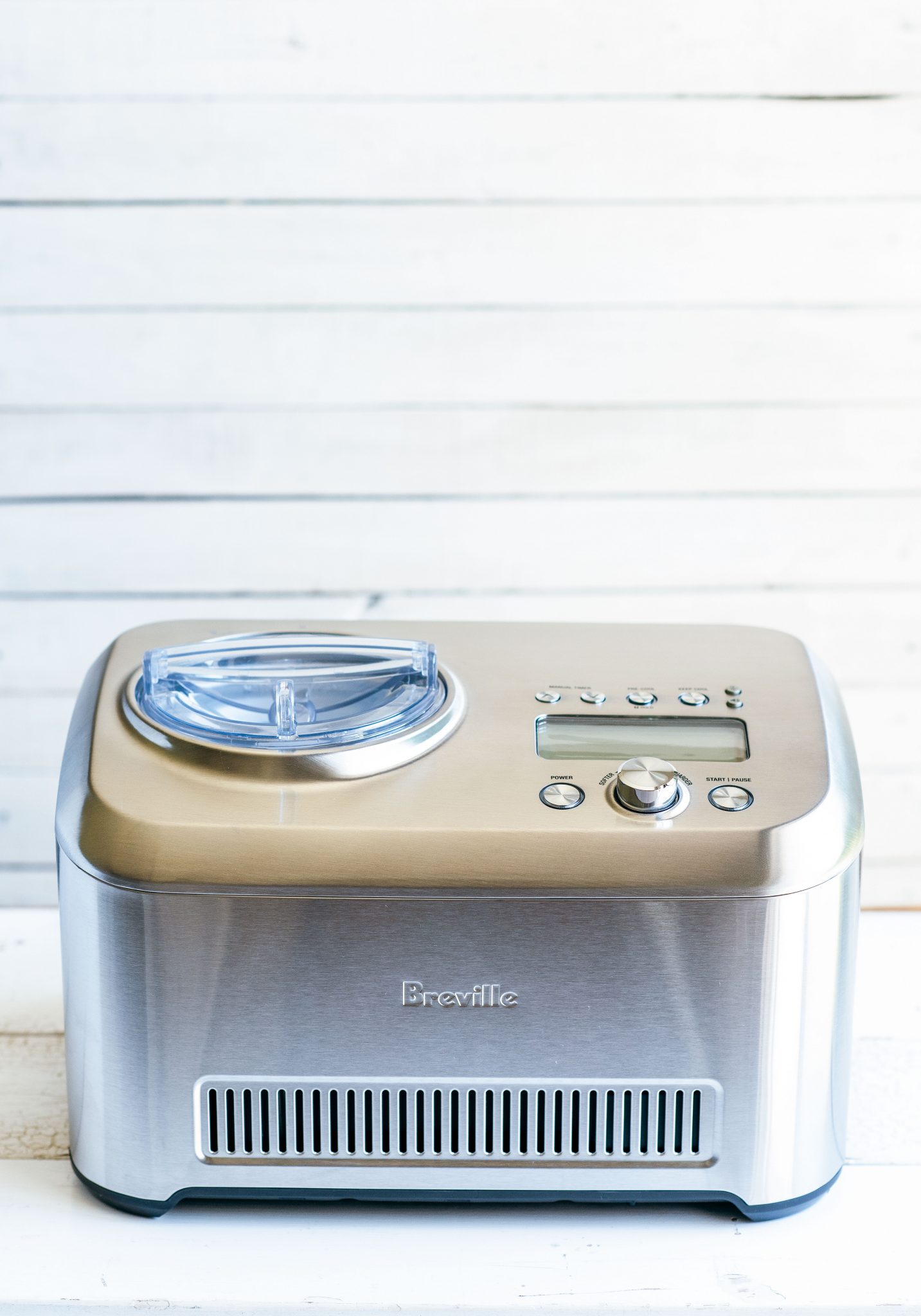 Competition available in New Zealand only.
decadent dark chocolate ice cream:
250g 70% dark chocolate, chopped
350 mls cream
3 tbspcoffee liqueur
200g mascarpone
3/4 cup sweetened condensed milk
1 tbsp dark Dutch cocoa powder
12 small waffle cones
Put 150g of the chopped chocolate in a microwave proof bowl, add 50mls of cream and heat in the microwave at a medium heat, for 30 second bursts until just melted. Add the liqueur and whisk until smooth. Whip 200mls cream to soft peaks. Add the sweetened condensed milk, mascarpone, cocoa powder and melted chocolate and beat until thick and smooth. Refrigerate for half an hour until cold then Pre cool the Breville Smart Scoop Ice Cream machine then pour the mixture into the ice cream bowl. Set the ice cream maker to the desired setting (I chose ice cream hardness), and churn until done. Transfer to the serving container of your choice and freeze until ready to serve. Melt the remaining chocolate and cream together (using the same method as before), whisk to combine, then dip each of your cones into the chocolatey goodness. Stand upright (I use shot glasses for this) until set. (Makes 12 small cones…you don't want them too big as it is so gloriously, decadently rich). Remove from the freezer and allow to soften for 5 minutes before serving.