Hey-ho, Sunday afternoon the weekend before Christmas and for some reason I am working – argh – thank God it's a job I love, gettin' all creative on it or it would be very grim indeed. I just wanted to take a quick break to  share version 2 of this pic for the super easy twice baked chocolate souffles that I made for Dish magazine earlier in the year. It's so fun to completely change the mood and vibe of a shot through the colours and lighting…
Original post:
I'm ever-so-quickly popping up this recipe that I wrote and shot for the gorgeous Dish magazine, perfect for Thanksgiving, Christmas or a Valentine's Day get-together, but seriously they are an any-time-of year show stopper – and the sneaky bit is that they look so flash, but are actually really easy to make. They are twice cooked – so there is no meltdown watching the oven poised for the perfect moment to rush them to the table – nope these lovely, deceptively light and mousse-like lovelies, flop and settle after you take them out, then you tip them out when cooled and pop them back in the oven to be resuscitated…haha, perfect! In winter you can serve them with a little cream if you like, and in spring and summer a scoop of vanilla bean ice cream would be delicious. Either way they are my sneaky little gift to you to impress the pants off your guests – unless of course you would like them to keep their pants on!PS – Fashion Santa – from Yorkdale shopping centre in Canada. I suppose I could sit on his knee…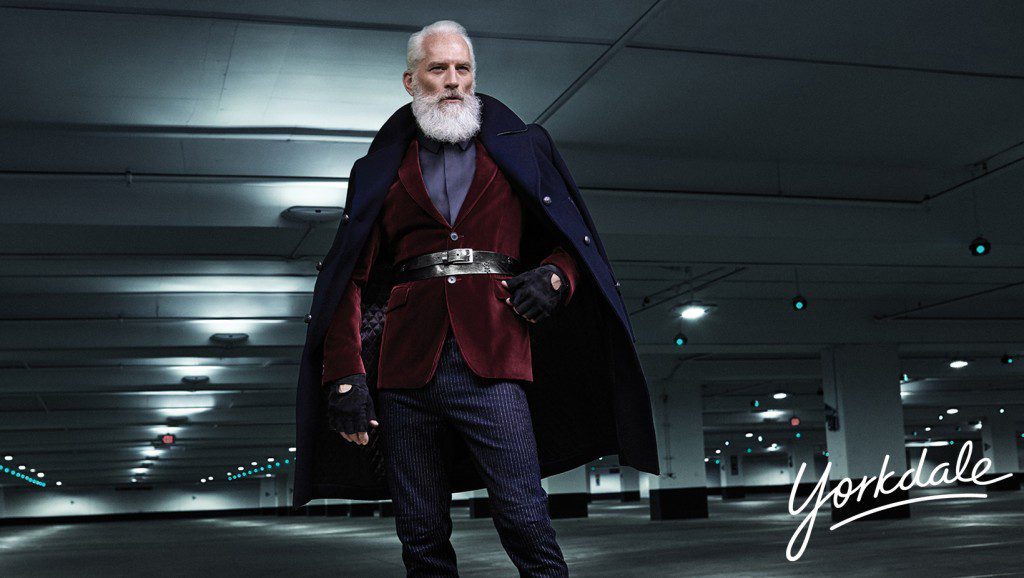 http://yorkdale.com/fashion-santa/
40 grams butter
3 tablespoons flour
2 tablespoons dark cocoa powder
300mls whole milk
1/3 cup caster sugar
120grams dark chocolate, chopped into small chunks
4 eggs, separated
1 tablespoon vanilla extract or whiskey
sea salt
Whiskey Chocolate Sauce:
100 mls cream
120 grams dark chocolate, chopped into small chunks
20 mls whiskey
Grease and line the bases of 8 x 2/3 cup capacity ramekins and preheat the oven to 180˚C (375˚F).  Melt butter over a gentle heat then whisk in flour and cocoa powder. Add milk and sugar and continue whisking over a gentle heat until the mixture thickens well like a béchamel or cheese sauce. Remove from the heat and add chocolate – the heat will melt it into the sauce. Whisk until smooth then add egg yolks and whisk again. In a separate bowl whisk egg whites with a pinch of salt to firm peaks. Fold a few spoonfuls of egg whites into the sauce to loosen then fold the chocolate sauce into the egg whites. Spoon into ramekins and place ramekins in a large roasting dish. Pour boiling water into the roasting dish to come half way up the sides of the ramekins and bake for 17-18 minutes until risen and starting to crack on top. Remove from the oven and cool for an hour before running a knife around the top to loosen and tipping out onto a flat plate. (You can now pop them in the fridge for up to 6 hours to be whisked out at the last minute). To reheat either pop into the oven at 180˚C (375˚F) for 5 minutes or microwave each pudding for 20-30 seconds. Serve with chocolate whiskey sauce, a small sprinkle of sea salt and optional cream or ice cream.
Whiskey Chocolate Sauce:
Heat cream in a small pot until simmering. Remove from heat, add chocolate and leave to sit for one minute. Whisk until smooth then add whiskey and whisk to combine.