serves 2
Happy Monday morning – I am writing this uncharacteristically the night before posting, whiskey in hand, music playing in a most civilised manner. I have two easy recipes for you today – the first a gorgeous little date night dinner for two (or solo dinner for one and lunch the next day, a quick-cooked spiced lamb salad on a bed of Israeli couscous with sweet roasted red onions and kumara with cuminy cauliflower, salty olives and a good dollop of earthy hummus. The other is an addictive little chicken and egg salad with crunchy romaine lettuce, celery and vibrant peppery radish wrapped up in lemony mayo. Both hint at the actual better-late-than-never arrival of spring with a lighter touch. (Both recipes also double easily to feed 4).
And by crikey, in other news I have so much to share. First, and most importantly I was so lucky to zoom down to Welly on Friday to share in Hoob's 21st birthday celebrations. It was such a bloody treat to have Pog and Hoob together with the darling Raven and we had a fabulous laughter-filled night enjoying pre-dinner cocktails, a vego feast at The Botanist followed by more drinks with a few of Rich's best mates. Raven made a delicious gluten-free cake for the lucky birthday boy and the whole day and evening was truly special. Hurrah! Back home and it has been back to work today working on Dish, my next Smith & Caughey's collab (coming soon) and…I am so excited to say MY NEXT COOKBOOK!!!
Yes indeed – it has been a special wee secret that I can now share with you – hitting stores (and the website) this time next year, its is my partner book to Coming Unstuck. In case you missed it, my first book has been reprinted and is arriving in New Zealand any day now, due back in stock from the middle of October – but if you can't wait another minute, pre-sales are available now here. Book number two has been a real joy to get started on, packed with recipes that work with those in Coming Unstuck it has a different theme which will remain under wraps for now – but I can say that those who have seen the mock up are loving it – yay! (and phew!). I am also loving the opportunity to immerse myself in a major project, I know that it will consume me for the next 6 months, but am so thrilled to have another opportunity to share my favourite recipes in a more 'concrete' form. Any old hoo, Sunday night and time for a lovely big bath loaded with Epson salts and lavender oil…see you again soon…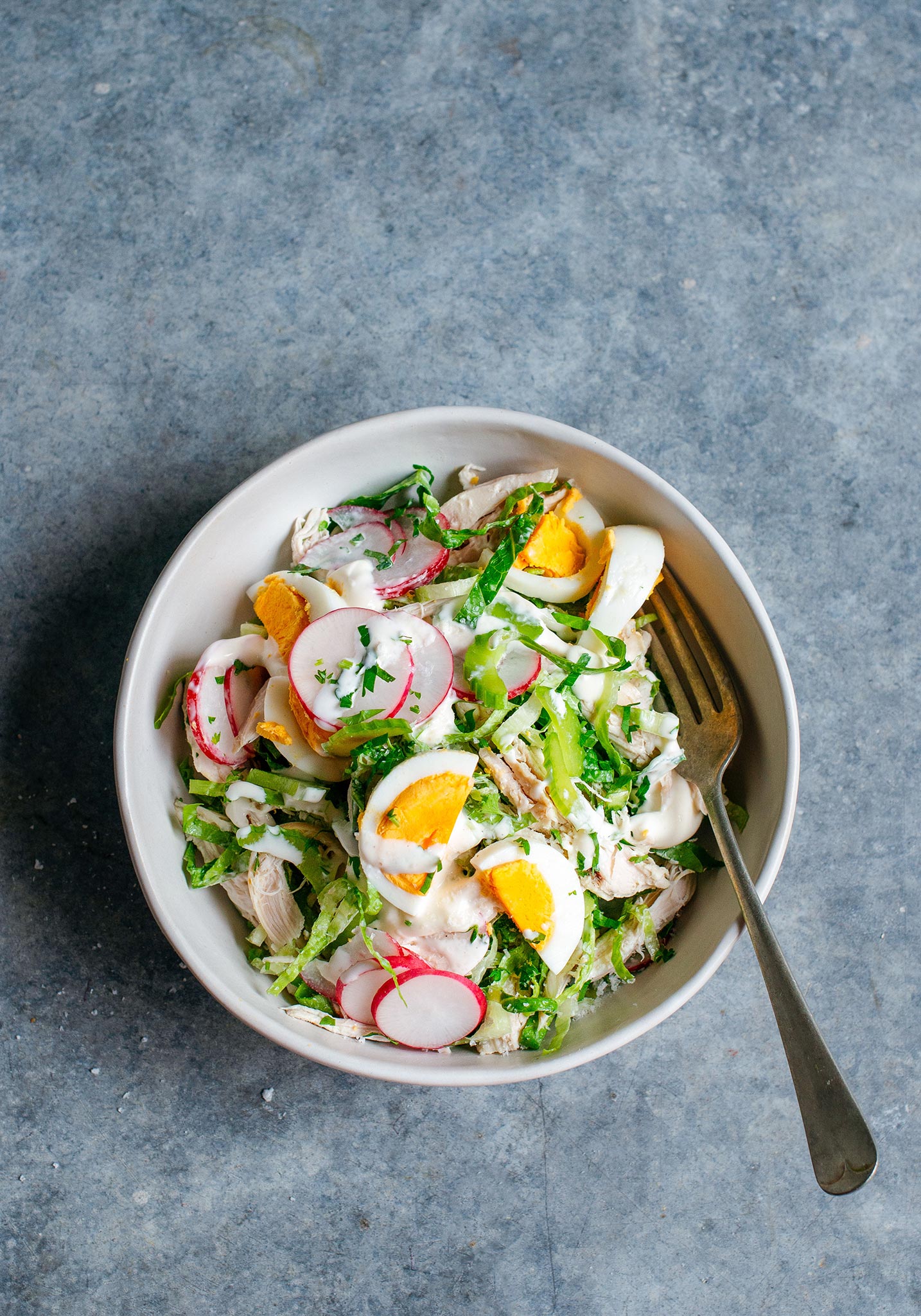 moroccan spiced lamb & roast vege couscous salad
300grams lamb fillets
3 tablespoons olive oil
2 teaspoons ground cumin
1 teaspoon ground coriander
1 teaspoon cumin seeds
1 kumara, peeled and roughly chopped
1 small red onion, cut into 2cm wedges
½ small cauliflower, cut into florets
sea salt and freshly ground black pepper
2/3 cup Israeli couscous
½ cup black olives (not de-stoned)
¼ cup plain hummus
¼ cup Greek natural yoghurt
1 tablespoon lemon juice
1 small clove garlic, crushed
150grams feta, crumbled
¼ cup finely chopped parsley|
1 cup semi-dried tomatoes, halved
¼ cup coriander leaves, to garnish
Preheat the oven to 200˚C and line a roasting dish with baking paper. Rub the lamb with1 tablespoon of the olive oil and sprinkle over 1 teaspoon of ground cumin and the coriander. Put the kumara, onion and cauliflower in the roasting dish and drizzle with 1 tablespoon of the oil. Sprinkle over cumin seeds and season well with salt and pepper. Roast for 20-25 minutes, turning once during cooking, until cooked through. Heat the remaining oil in a frying pan over a medium high heat. Cook the lamb for 3-4 minutes on each side then set aside to rest. (3 for rare and 4 for pink). Cook the couscous according to packet instructions (8 minutes for Israeli). I always use black olives which haven't already been de-stoned to ensure maximum flavour. To de-stone bang each olive hard using a flat-bottomed object (I use a large ramekin), this will split it open. Remove the stone, cut the olive in half and continue with the remaining olives. Whisk the hummus, yoghurt, lemon juice and garlic in a small bowl. Once the meat has rested for 5 minutes, slice it thickly across the grain. To serve, toss the vegetables, semi-dried tomatoes and meat through the couscous, stir through the herbs and feta and drizzle with the hummus yoghurt dressing.
chicken & egg salad:
300grams shredded chicken
3 soft boiled eggs
1/3 cup good quality egg mayonnaise
finely grated zest of 1 lemon
1 tablespoon lemon juice
1 Romaine or baby cos lettuce
1 stick celery
3 radishes
¼ cup finely chopped parsley
sea salt and freshly ground black pepper
Wholegrain bread to serve
Pick through shredded chicken to remove any remaining bones. Bring a pot of water to a rolling bowl, add eggs and boil for 8 minutes. Drain and put in a bowl of cold water. Whisk the mayonnaise with the lemon zest and juice and set aside. Finely shred the cos lettuce and finely slice the celery and radishes. Bang the eggs on the benchtop to crack, then peel and chop. Toss the chicken, eggs, lettuce, celery and radushes together. Stir through dressing and parsley and season well with salt and freshly ground black pepper. The salad can be eaten as is with fresh bread on the side, but also makes a great sandwich filling, especially with a really grainy, wholemeal bread.